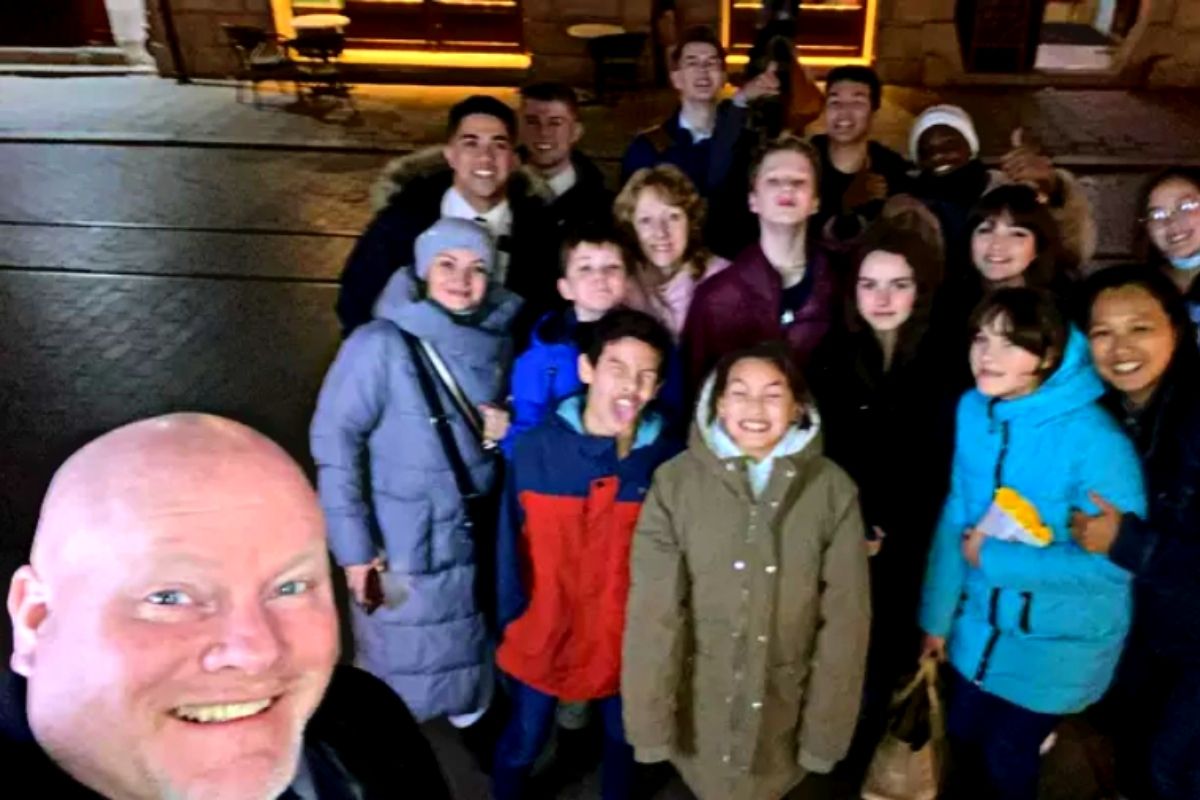 An American family living in Poland has hosted more than 20 Ukrainian refugees who were forced to leave their homes.
OT and Julie Benson moved from suburban Detroit to Poland in February with five of their eight children. They wanted to seek adventure with the family and do something completely new.
After arriving in Poland for a month, Russia's war with Ukraine began and sparked a refugee crisis.
After the first few days of the war, OT decided to help out as many refugees as possible while attending church.
"When you're staring [at] refugees who have been traveling for many days, and they have nothing but the clothes on their backs, you don't really make a plan, you just say yes, and I'll figure it out," OT Benson said.
The Bensons have welcomed at least nine families to their home. Some stay only for the night. Others have stayed for several weeks.
"Our job is trying to make them feel safe," Julie Benson said. "Make them feel like they're with us, that they are like at their home. So that's what we're trying to do. And every day see them happy, smiling—I think that is the best reward."
The Bensons' home in Krakow was packed with 21 people. The couple's daughter, Leo, expressed her concern at first living in a full house, but she said that welcoming their home to those in need was humbling.
"We had our first group stay with us, and they were so amazing and so kind and genuine," she said. "It was really humbling to see them. I don't even know how I can express it into better words. I just love them so much."
One Ukrainian woman named Oksana Tymchenko has been staying with the Bensons along with her three daughters. Her husband stayed behind to fight in the war. She said that her daughters miss their father very much, but grateful to the Bensons for their help.
"This family is great," Tymchenko said. "I'd never expected they'd receive us like that. Like their own children. We don't even have a language barrier—they understand us, we understand them."
While staying with the Bensons, the girls get to play cards, eat ice cream, watch cartoons, and enjoy outdoor walks with their hosts. They do rely on Google Translate to communicate at times, but the Bensons have helped make Tymchenko and her girls feel like their living a relatively normal life.
OT believes that this opportunity serves as a valuable lesson to his children. He wants to teach them how to make a difference for people in a struggling situation.
"I would say certainly when living in the U.S., you feel disconnected with this kind of thing," he said. "I think they come quickly to the realization that this is a different place, a different time, and it makes you grow up a lot faster, which for me, as a dad, I'm glad that they can do that, that they can see that and I want them to understand what it means to serve others and help others."
As the war in Ukraine continues, we hope that more people like the Bensons will continue to help those in need.