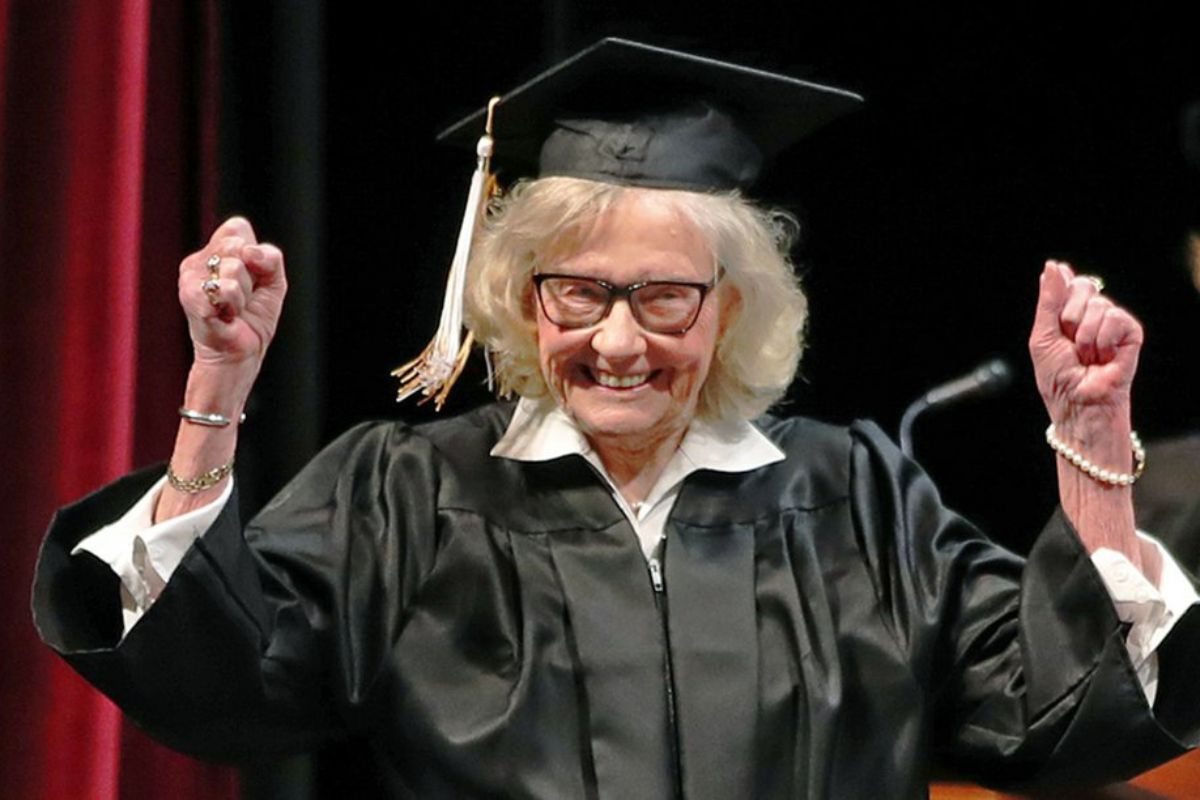 College isn't just for young minds starting out their journey, but also for those who would like to finish it, and one 84-year-old woman proves that age is just a number, and that the mind is a terrible thing to put to waste.
"I always had this in the back of my head that I wanted to get a degree from the University of Minnesota. And on May 7 of this year, I succeeded," Betty Sandison recalled.
Sandison's collegiate journey began back in 1955 at the University of Minnesota after she graduated from high school.
After only obtaining her nursing license, her marriage had put her schooling on a permanent pause, in which she continued through the years with pursuing a full career and family.
This was her life until a conversation spurred a spark within her.
"I was out to lunch with friends, and we were talking about bucket lists and things we wanted to do. I said I always wanted to graduate from the U," Sandison said.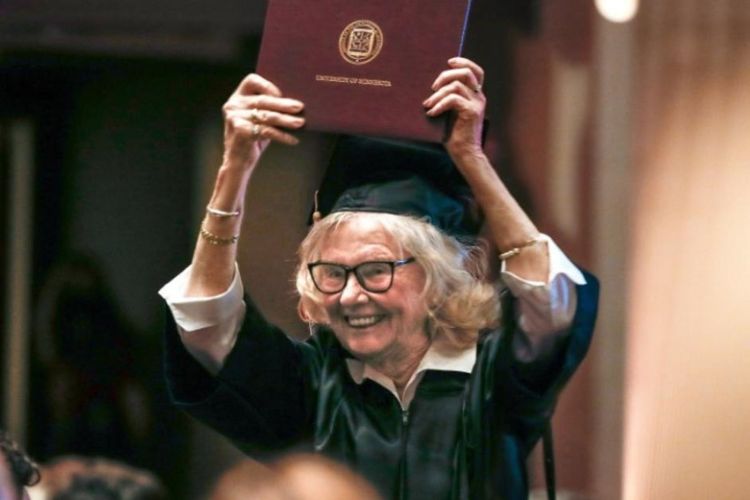 She was only 30 credits away from her bachelor's degree, so Betty re-enrolled not too long after her lunch, and that permanent pause was now lifted.
The age gap between her and other students at the University never posed a problem, she even said that the students always included her, and she felt like she fit in.
From computer classes to history courses, Sandison took what she needed to in order to achieve her goal: graduation.
7 decades later, at 84-years-old, Betty Sandison walked across the stage to obtain her diploma, receiving her long awaited bachelor's degree in multidisciplinary studies from the university's College of Continuing and Professional Studies.
"Just pure joy, pure joy, pure satisfaction that I had attained my goal of walking across Northrop Mall," she said.
Sandison's eager to learn more, possibly continuing her educational journey by auditing classes within the future.
"I really want to encourage people of all ages to go and fulfill their goals," Sandison said.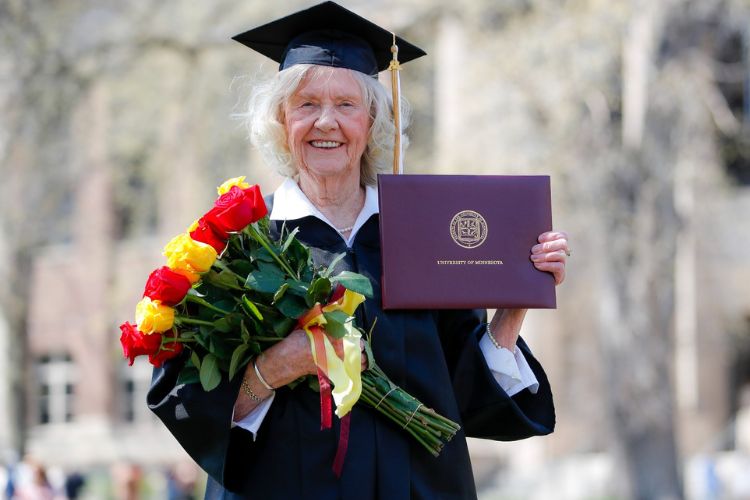 "To do their dreams – if it means getting a diploma from high school, an associate's degree, a bachelor's like I did, whatever. If nothing else, audit classes. Keep that brain engaged in what your world is doing around you."
Betty proved to herself and others that she could get that degree and finish what she once started. With a bit of motivation, what used to be just a bucket list item, finally became a reality.
"You need to do what you want to do or what your goals are. Don't let anybody stop you." Sandison encouraged.