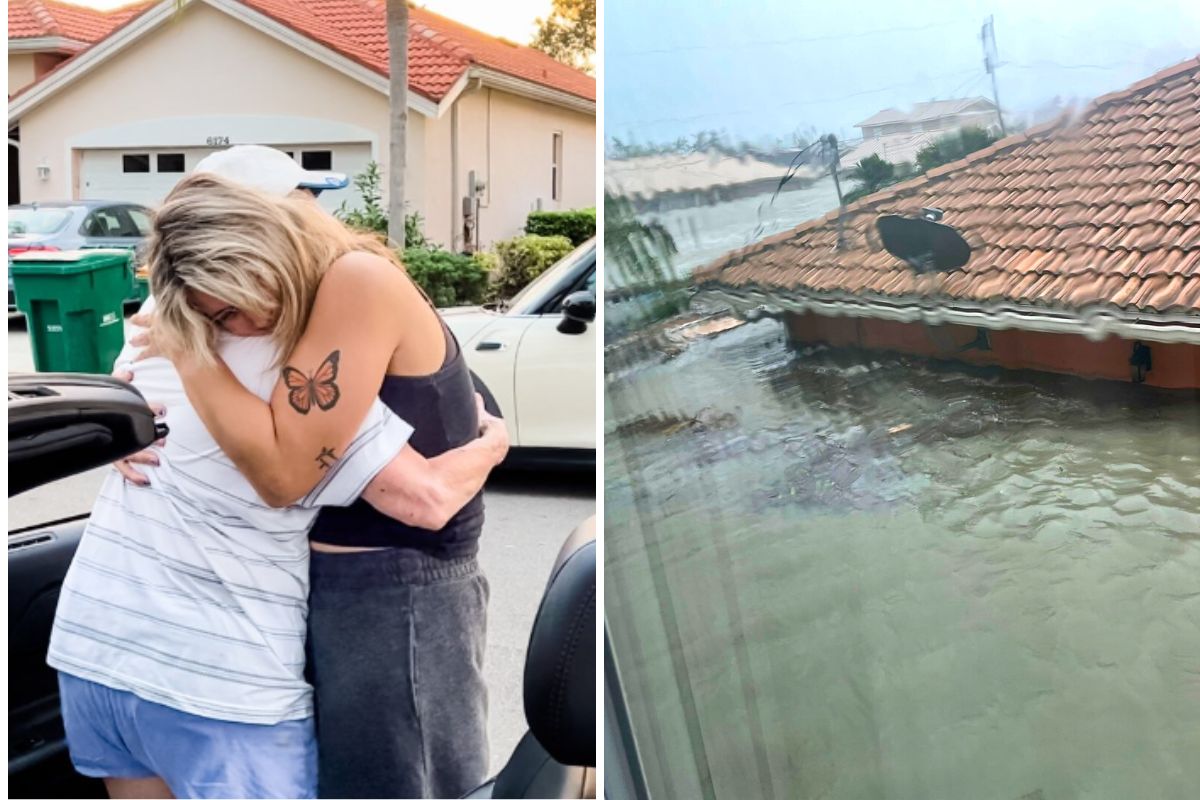 Social media saved the day when it was used to help a woman find her mother amidst Hurricane Ian's storm surges and floods.
"I have never felt more helpless in my life. I called my mom and it went to voicemail. I'm praying that she put her phone on airplane mode to save battery. So scared. Can't stop shaking," Beth Booker of Naples, Florida, said via Twitter. "Please, angels. Get her through this."
Hurricane Ian made landfall in Florida last Wednesday, shifting landfall from Tampa Bay to Fort Myers.
Days before the storm Booker helped her mother Carole McDanel prepare her home.
"We've had that home for 24 years," Booker told TODAY. "She's a very stubborn, set-in-her-ways fantastic person and she's strong — she's tough as nails."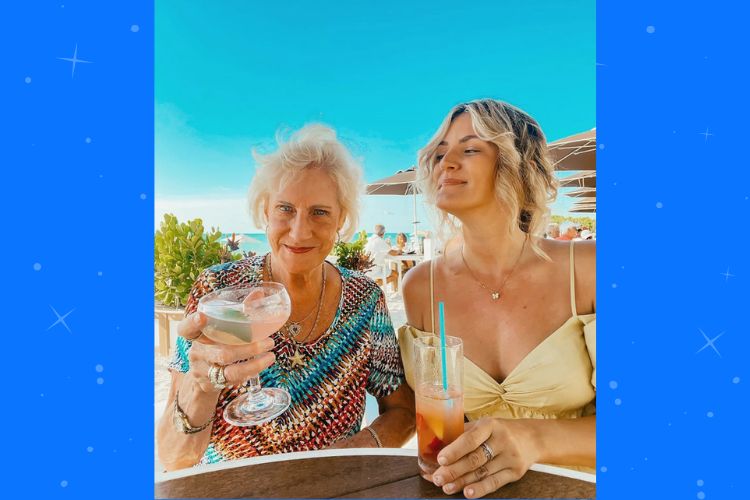 When Booker's father passed away she was adopted by her paternal grandmother, McDanel, who raised her from 5 years on and whom she calls mother. They've had a tight- knit relationship and as Booker helped her mother she didn't doubt the safety of the house when her mom chose to stay.
"She stayed because it was heading north for Tampa and we had no idea that it would be as bad as it turned out," Booker said over email to Good Morning America. "That house had survived multiple major hurricanes in history, Charley and Irma included, and she felt safe there."
Without much warning the storm switched its path and Hurricane Ian hit Fort Myers beach.
The storm surge began to fill her mother's home and on Booker's last phone call with her mom, around 3:00 p.m., she told her to climb on the roof if flood waters get too high.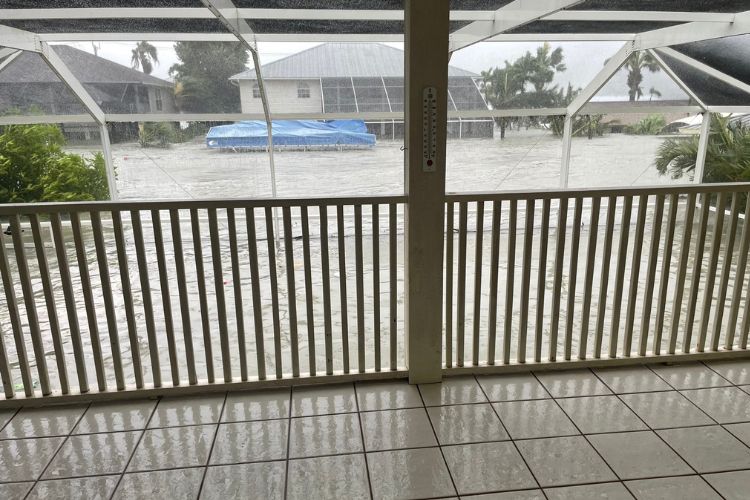 "At one point it rang twice then went to voicemail, so I'm assuming her phone is off," she explained. "I've been leaving her voice messages telling her that help is coming and that I love her."
Cell service was soon lost and all Booker could do was take to Twitter and used the hashtag #GetCaroleHome to help locate her mother.
"I'm on Twitter all the time — I work in PR and marketing so I live on there. So I was just sharing the photos and I was not expecting that kind of response," she said.
"You see this kind of stuff happen on the news. You see this on social media. You see it happen in other cities and you know it can happen here when you live in Florida. We all know that," she said in a video on Twitter. "But when it's actually happening to you, it is honestly unbelievable."
Storm surge outside of my moms house on Fort Myers Beach.

I'm so sick. pic.twitter.com/12ujJqmacH

— Beth Booker (@itsbethbooker) September 28, 2022
After the storm had passed and rescue workers were searching for people as Booker's Husband and a family friend went to search for McDanel.
"The hardest part has been the waiting," Booker said.
"I feel like I've done everything I possibly can by continuing to share her story online and trying to reach out to every rescue organization. And I'm grateful for the powers of the good of the internet for bringing me resources at a time when I feel extremely helpless.
Luckily McDanel was found on her couch where she safely waited out the storm and was soon well on her way back to her daughter.
"She heard them yelling 'CAROLE!' and she was so happy," said Booker. "She said she would go out and wave her arms when planes and helicopters flew by, and that when she saw my two best guys, she was relieved to know that we would be together."
It was a reunion full of joy, McDanel had always been of importance to Booker.
"I had a very rough beginning of my childhood with losing my father. Having them raise me was a privilege," Booker added. "I used to call her mom all the time anyways because my birth mother wasn't in the picture. She told me that the day my dad passed I called her mom and it was the first time she answered."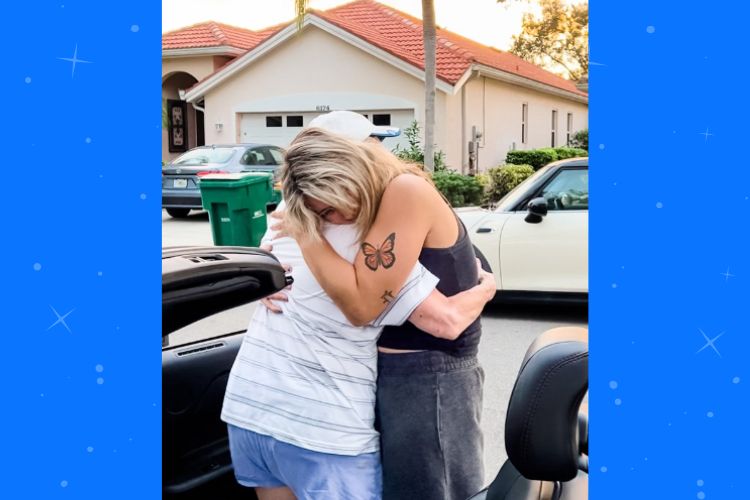 While the hurricane knocked Fort Myers off its feet it did bring the community together.
"I have so much gratitude for the overwhelming support I've received from people around the world, complete strangers, who were wishing for my well-being during Hurricane Ian," Booker said.
"That positive energy and those prayers were felt by me through one of the most isolating and uncertain moments in my life."
McDanel lost a lot from Hurricane Ian and the community around her hopes their tourist thriving town gets put back together again.
"We are using this as an opportunity to call for help for our community and our neighbors," Booker tweeted out.
"Fort Myers Beach is not only my home, it's an island that survives on tourism. We have a lot of work to do."
Relief organizations like World Central Kitchen help contribute to the community with providing hurricane relief, and Booker continues to urge people to help in any way they can.
Latest posts by Kayla Kissel
(see all)