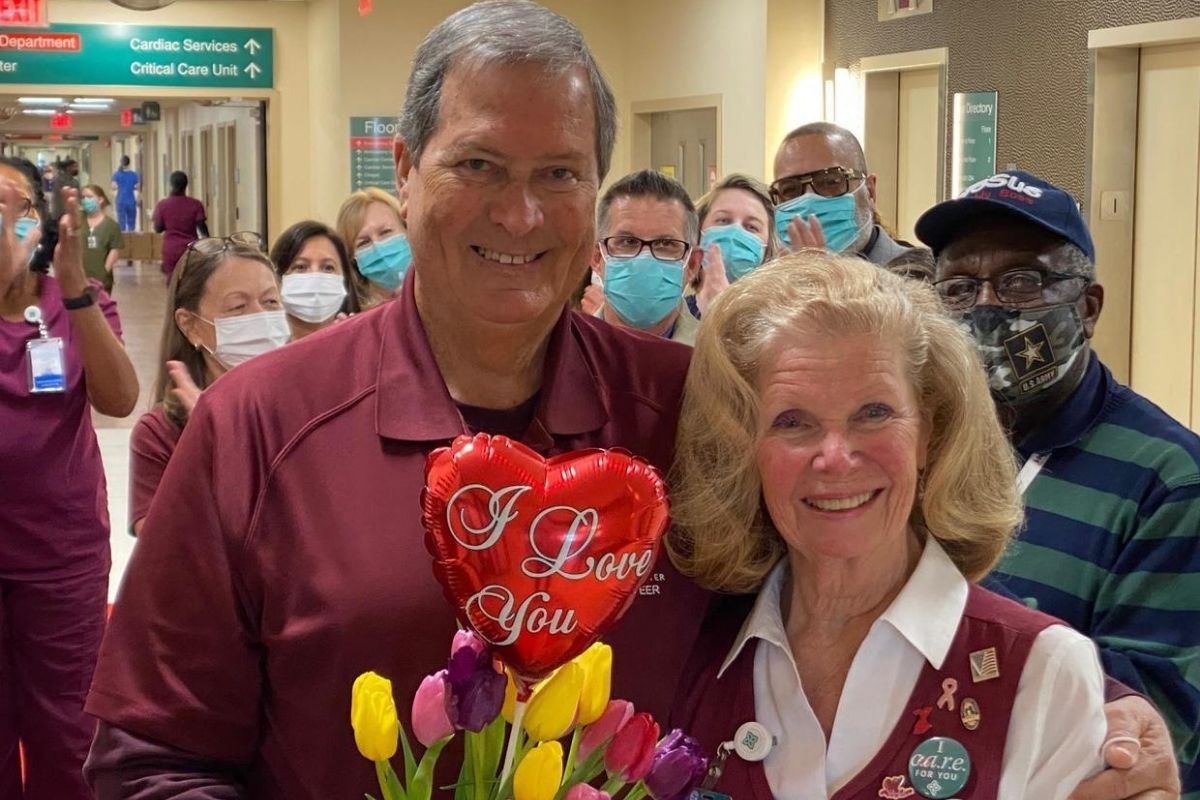 A chance encounter has led to a happily ever after story, after two hospital volunteers decided to give love a second try.
Ron Hill, 73, and Pat LoPresti, 78, are now engaged after their fateful meeting as volunteers for HCA Healthcare's Trident Medical Center.
The two had long since abandoned the dating game since their spouses had passed away.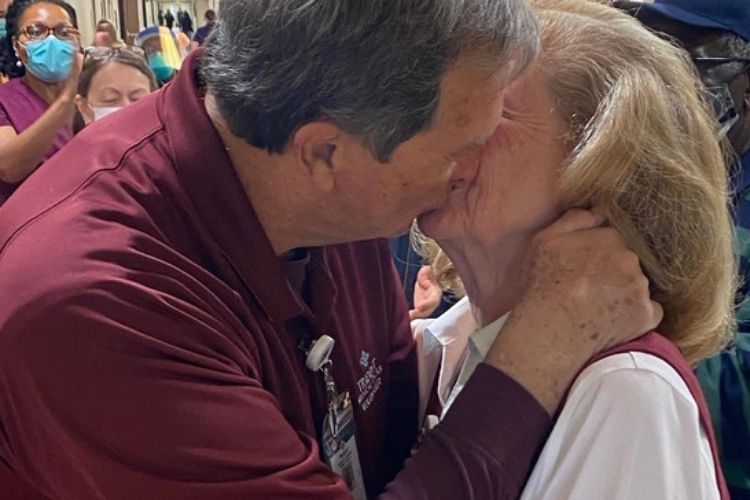 "We never gave [dating] a thought," Lopresti said. "Here we were, both widows, thinking we were going to be OK if we were alone for the rest of our lives. We had friends, we had family, we had fellow volunteers. We were going to be OK."
"And then — surprise," she added, "we bumped into each other."
What makes their fateful meeting even more of a surprise is that they met on a Monday shift when neither of them would work Mondays before then. LoPresti would volunteer on Thursdays, while Ron Hill did so on Wednesdays.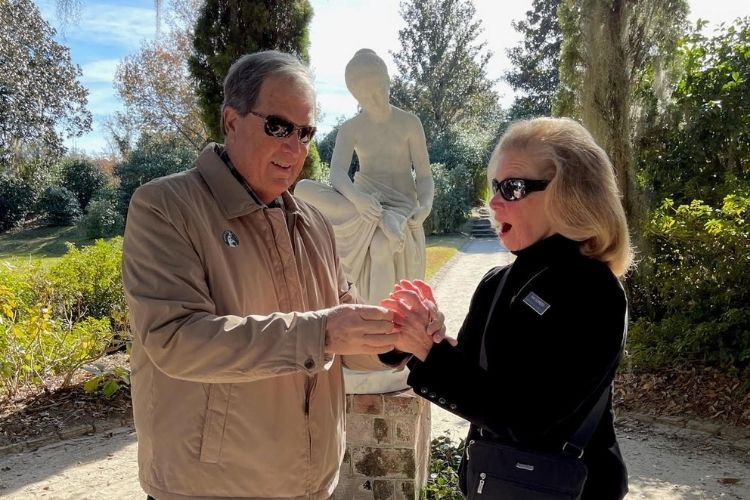 "It's got to be the man upstairs who put us together for a reason," Hill said.
The couple will be getting married in October after sharing a connection over their lunches together during their volunteering shifts. They have even gone on trips as they visited the Grand Canyon as a couple and Milton Gardens, the site of their first date where Hill proposed on Thanksgiving.