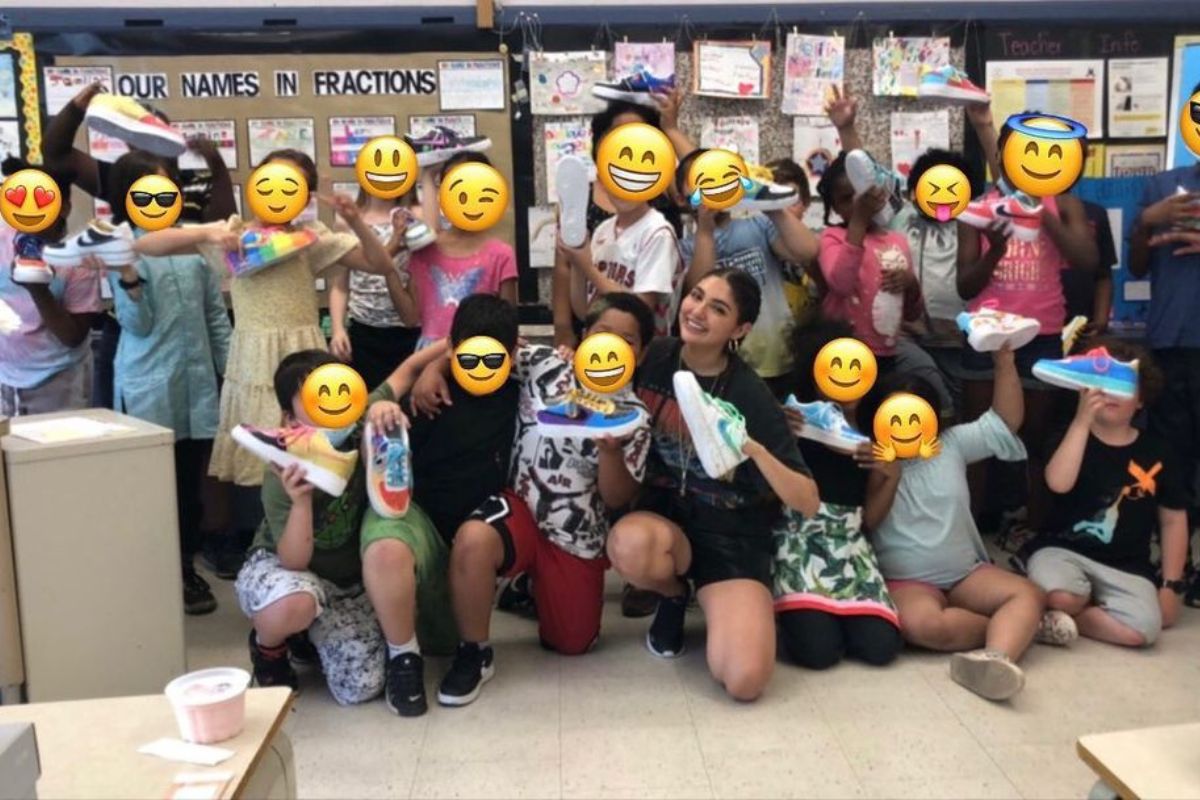 A Toronto teacher surprised her students with the gift of brand new Air Force 1's.
"My students come from all different walks of life and some don't have the simple luxuries that we often take for granted, such as shoes. This year we really focused on creating an inclusive and welcoming environment within our classroom," The downtown Toronto The sneaker enthusiast and teacher Stephanie said on instagram. "From the moment they enter the classroom they know they are able to leave their worries at the door, because the classroom is a positive and safe space.
After managing to crowdfund for the $75 kicks and sneakily get her student's shoe sizes, she was able to purchase white Air Forces for all 22 of her students.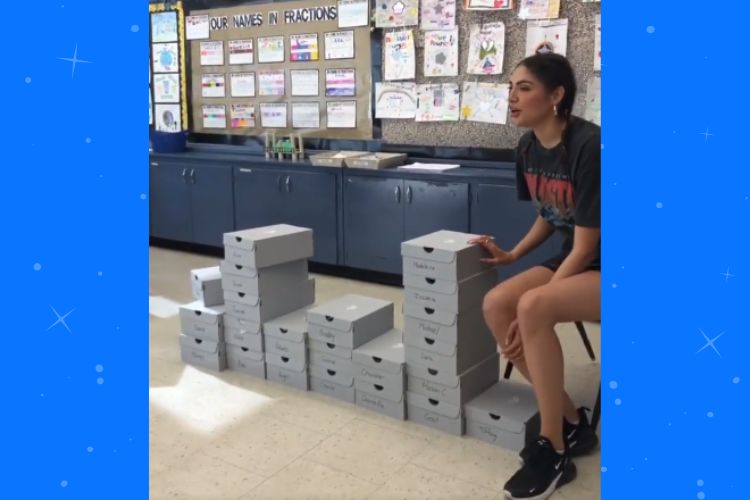 She wanted all white shoes so the students could decorate the sneakers to their own preference, she even partnered with a local sneaker studio to supply the paints and markers.
Stephanie said that in recent years she's felt like the relationship between home and school life was lacking, which was true as most of her students are refugees from Ethiopia, Nigeria, and Ukraine.
"The main thing was: I want the kids to be happy and I want the parents to see what's going on," she mentioned to CTV News Toronto.
"After we came back to school back in March, a lot of them had arrived and they were just fresh here in Canada. Some of them spoke English, some of them not so much. So I try and do community activities where it gets everybody as a family involved."
After obtaining everything she needed, Stephanie proceeded to gift her students with their surprise.
"So because everybody worked super, super hard this year, you're each going to get your very own pair of [Nike] Air Forces, and you're going to get to custom design them with markers and paint and use your creativity to design your own individual shoe that you can keep…for forever." Stephanie, who goes by Teachinthe6ix online, said in her viral video.
It currently has more than 1 million views with over 150,000 likes.
The students were featured in the video excitedly painting their new shoes, personalizing them to their liking.
From rainbow prints to solar systems, Stephanie says that her student's designs were "truly pieces of art".
Beyond the new shoes and paint, there was a lesson she wanted to make a point of with some advice for fellow educators.
"It made them realize that what's on the outside is not what matters but it's about your inner self and how you treat others that leaves an everlasting impression. It's someone's character that makes them special! Seeing my students come to that realization all on their own was a pivotal moment in their overall learning. Sometimes we as educators need to take a step back from curriculum and teach about humanity and it's [sic] importance." Stephanie said on Instagram.