A little girl, who spent her entire life (over 500 days) in the hospital battling a chronic lung disease, finally got to head home with mom.
"If she came out fighting, then we were going to fight, and she came out feisty and we nicknamed her 'Feisty,'" Tyler Robinson, mother of Autumn told WMAQ. "From then on, she's just been a fighter."
Autumn was born very premature at just 23 weeks, when her mother suffered a uterine rupture, and she came out only weighing a little over 1 pound.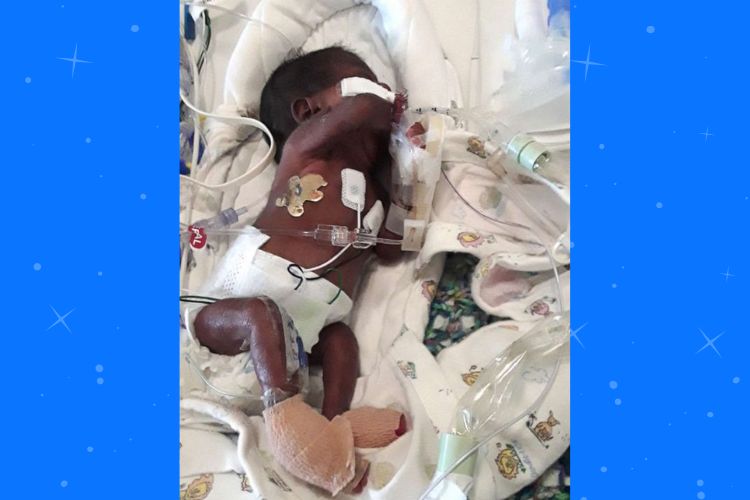 Autumn was true to her nickname and fought through a chronic lung disease, bronchopulmonary dysplasia, that had a 50% chance of survival.
"I talked to her and I would tell her, 'Autumn, it's OK, if you're ready to go. … But if you're not ready to go, and you want to keep fighting this good fight, mommy gonna keep fighting this good fight with you and we're gonna keep doing this together no matter what," Robinson recalled to Good Morning America.
"I would just pray on my baby, talk to my baby, sing to my baby."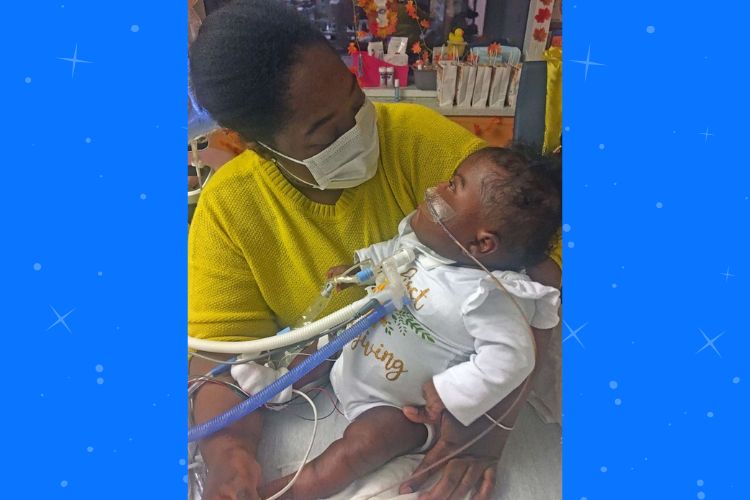 Her mother switched her to a hospital that fought BPD, with various medications and a breathing tube Autumn pushed through.
"It was [a] very risky transfer at that but I knew we needed to go ahead and get her to a specialist for more eyes," Robinson said to GMA.
Even while in the NICU Robinson made sure to put a little light into the nurses lives as well as Autumn's.
"I decorated for everything. I put out candy for the nurses and … you know, we're in this bad situation and we're feeling [like] we're never gonna get out of it, but a little candy here and there, it'll bring a little happiness to somebody," she said.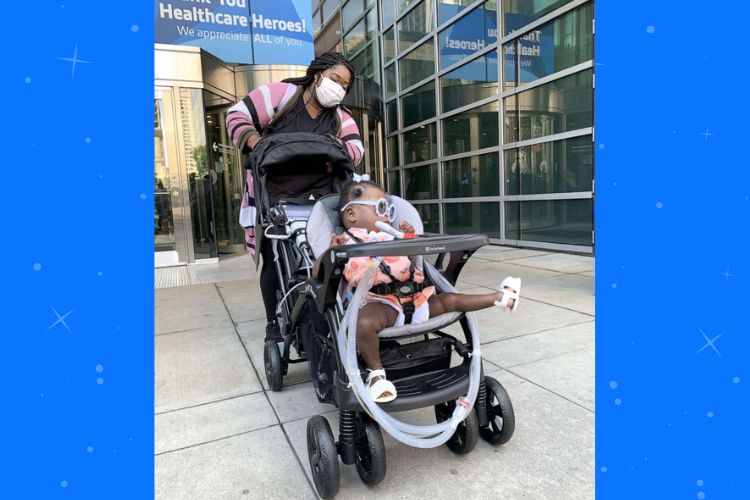 Autumn spent the entirety of her time alive within the walls of the hospitals and after days and days of the PICU and NICU she was able to go home for the first time ever at 17-months-old.
Autumn and her mother fought through the pain and the trials of her time in the hospital with family and friends by their side. The pair finally getting to go home together was worth it in the end.
"My Autumn girl is a happy, happy baby," Robinson said. "She is stubborn but sweet as can be, lovable."
Latest posts by Kayla Kissel
(see all)