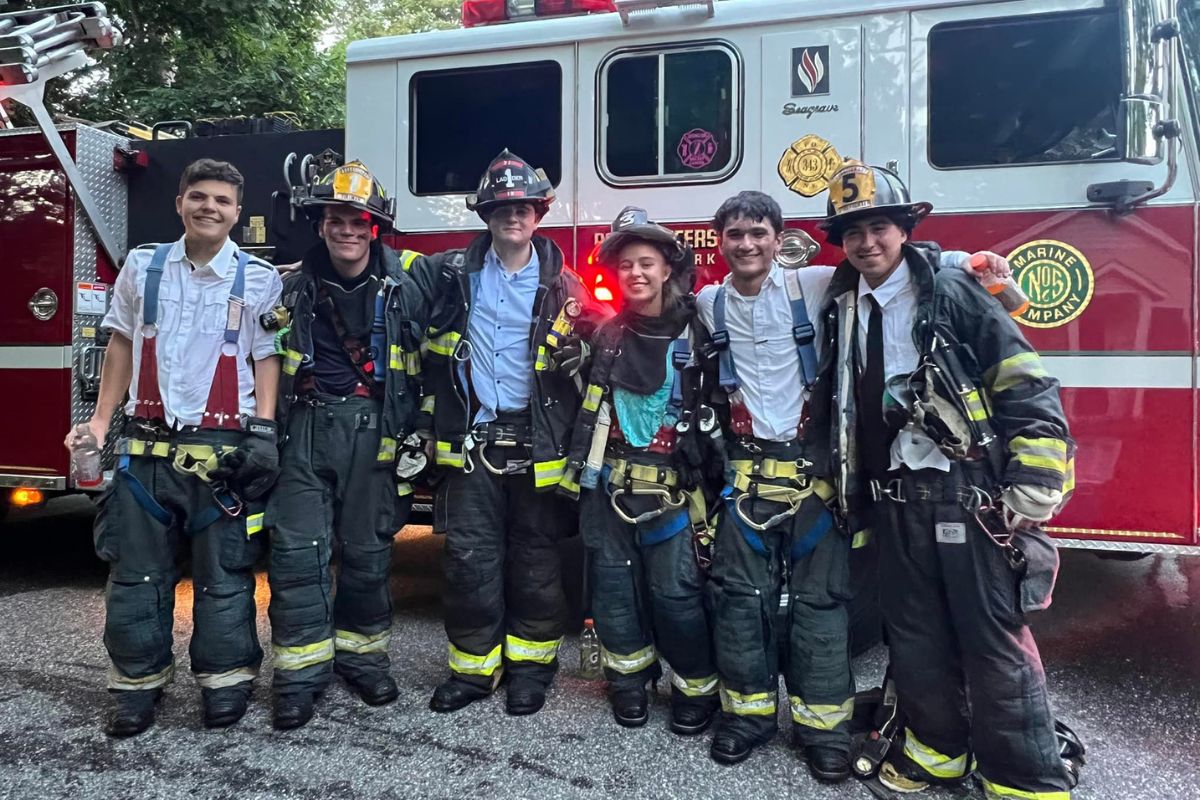 Six high school seniors, from Port Jefferson High School, recently left their graduation to help put out a fire.
A couple years ago, most of the 6 graduating heroes joined the fire department's junior volunteer program at the age of 14.
After intense training, the high schoolers identified as Shane Hartig, Ryan Parmegiani, Andrew Patterson, Hunter Volpi, Peter Rizzo and Kasumi Layne-Stasik, became full-time volunteers, helping their community where they could.
So, when a fire alarm rang out around 7:30, graduating senior Layne-Stasik thought it was to honor them, but little did they know, the congratulatory alarm had gone off earlier, and this alarm was sounding off for a house fire.
"Apparently, it went off twice. The first one was congratulatory, I didn't hear that because I was too caught up in the moment and everyone's throwing their caps up," Layne-Stasik said.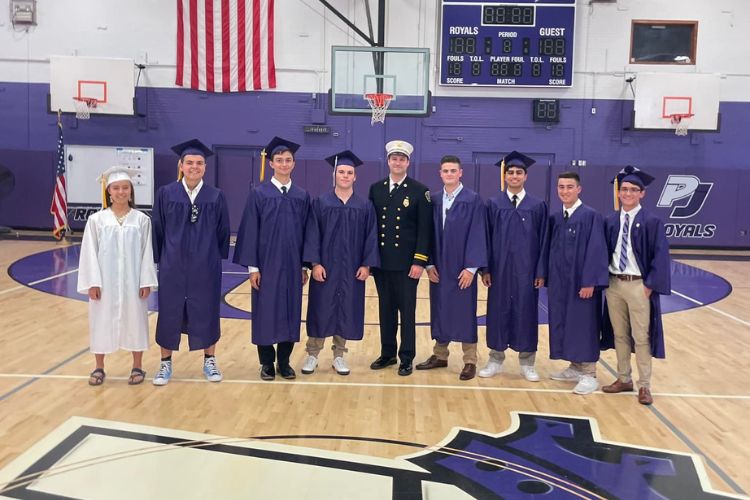 But once the boys figured out it was for a fire, they rushed into action without question, all six of them.
"We were still in our gowns, and we still had our diplomas with us and we stripped off our gowns. I didn't even realize I still had my tie on," Rizzo, 17, recalled to Good Morning America.
They raced to the scene on Arlington Avenue, two students on a first engine and the other four on a ladder truck, where a follow graduating classmate's garage had caught fire, according to fire chief, Christian Neubert.
There were no casualties or burned diplomas, just damage to the garage itself.
Deidre Filippi, a teacher and parent attending the graduation said that she wasn't surprised the boys answered the call so quickly.
"I found it to be completely and utterly just a sign of their dedication and commitment of what they signed up for volunteerism and you know put others before themselves," Filippi said.
While the graduation wasn't what the boys expected, it still ended up being a one-of-a-kind day. Graduating senior, Ryan Parmegiani, even said he got more photos of himself at the fire than at graduation.
"Port Jefferson is a very small community," Christian Neubert said. "You know that saying, 'it takes a village?' This is that place."