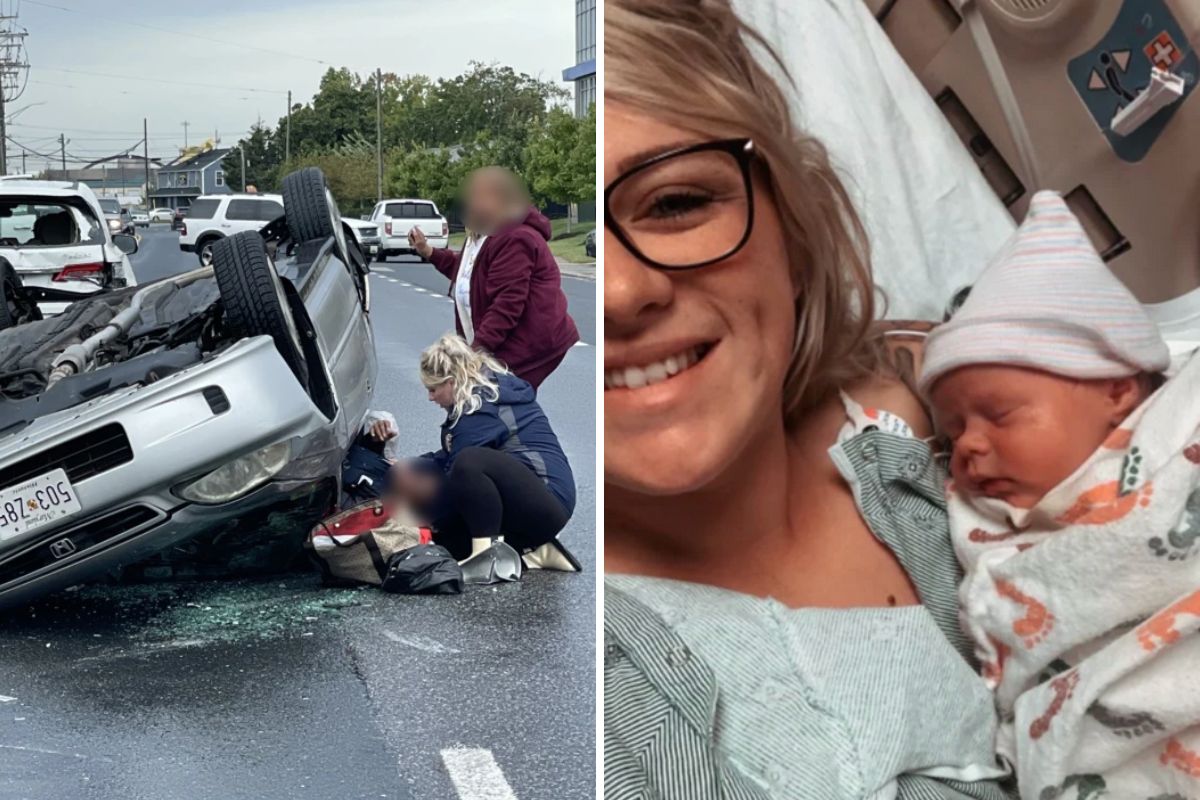 Moments after a pregnant firefighter was involved in a multi-vehicle car crash, her contractions started, and she didn't give birth until saving another woman who was trapped in one of the cars.
Megan Warfield, a firefighter in Baltimore county, Maryland, was nine months pregnant and was off duty, getting a ride home after organizing a golf event for her late father.
That's when the multi-vehicle crash happened, and her contractions started shortly after. She extracted herself from the vehicle to direct on-coming traffic when something caught her eye.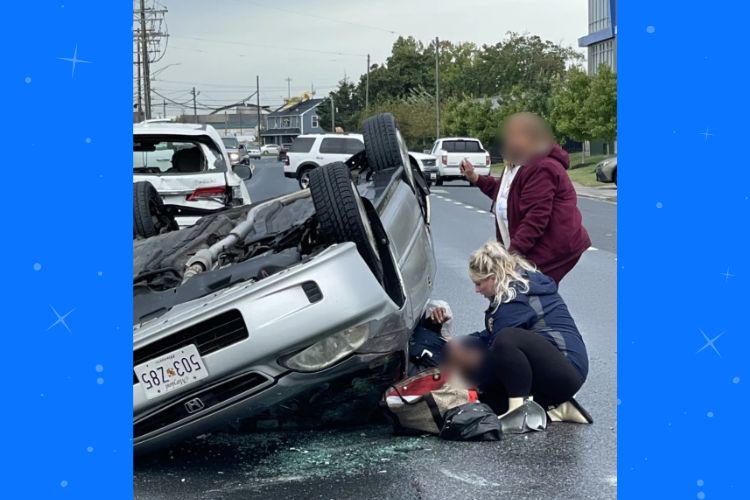 A woman in an overturned vehicle was stuck. Luckily, Megan felt strong enough help the victim.
"I don't know how I did what I did because the cramping was so bad," Megan told Today.
"I must've just been running on adrenaline."
She did what she could to keep the woman calm. Her senses kicked in and she remembered she was pregnant and all she could do was hold onto the stuck woman keeping her in place to prevent further injury.
Emergency responders shortly arrived on scene, Josh Daugherty, Megan's boyfriend, being one of them.
"It was … important that I keep her calm," Megan said. "It was a pretty traumatic event."
The Bowleys Quarters Volunteer Fire and Rescue Department is proud of Megan and announced their praise in a post on Facebook.
"Ignoring any chance she could be injured, Megan immediately exited her mangled vehicle and began providing care to a person trapped by their overturned car," the post read.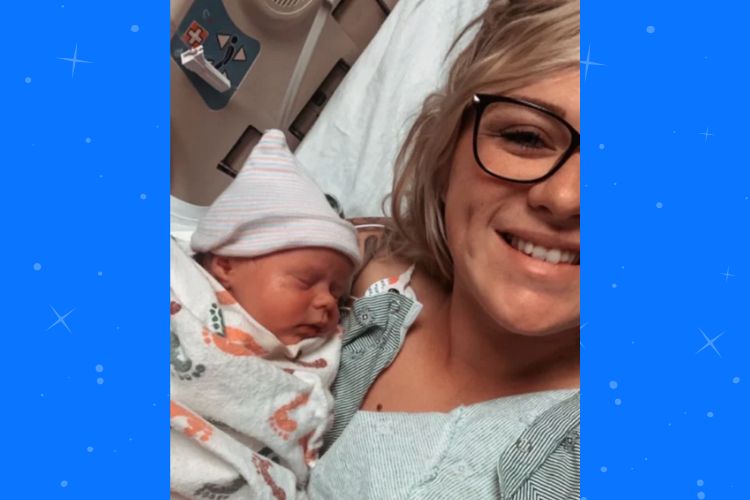 "After all patients were evaluated, Megan agreed to an evaluation herself."
After the scene was cleared, Megan got checked out at John Hopkins hospital where she learned that the crash had induced labor, and in less than a day, she gave birth to a baby girl named Charlotte, sister to her two siblings: Ellie, six, and Jameson, five.
After her maternity leave, she wants to get back in the field, "I've been itching to get back out," she admitted. "It's what I was meant to do."
Latest posts by Kayla Kissel
(see all)