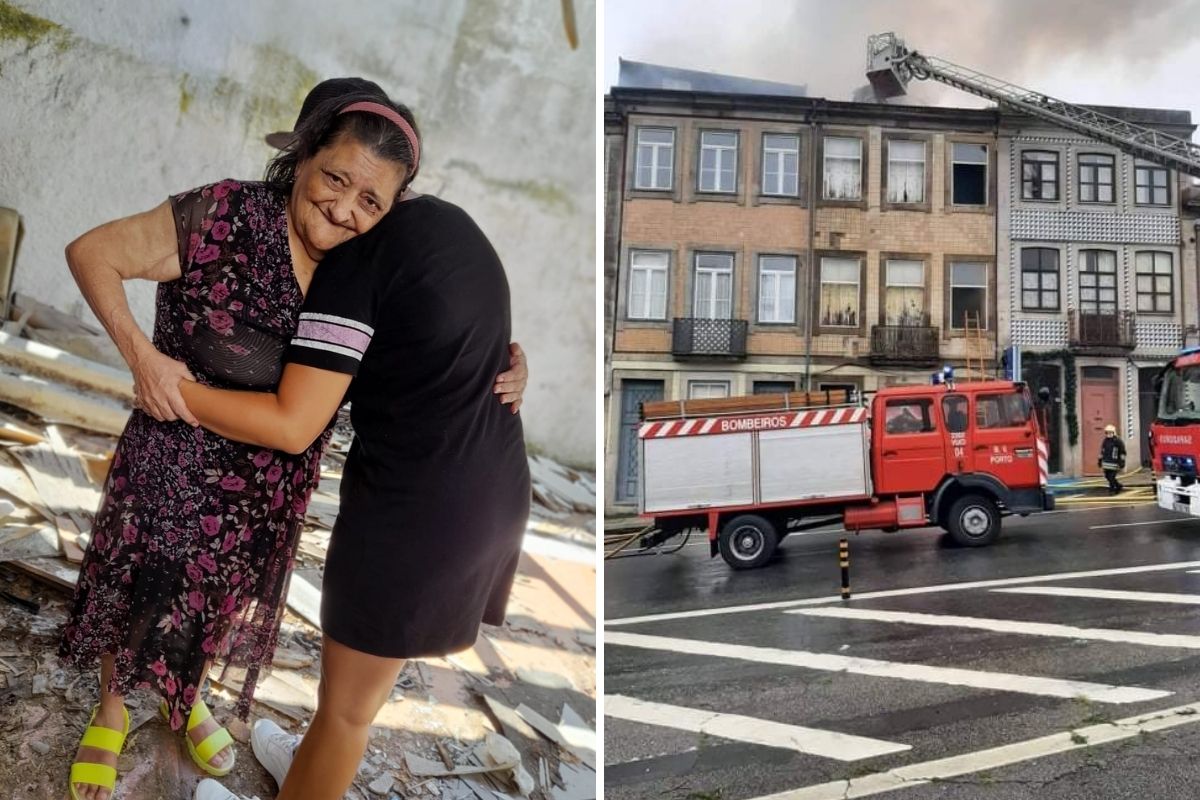 How many times have you passed someone in obvious need on the street? We've all done it. We want to go up to them, talk to them, help them in any way we can — but out of embarrassment and even a little fear, we keep walking, forgetting that sometimes even the smallest act of kindness could be enough to change their life forever.
A teenager from Porto, Portugal named, Bruno, knows this all too well. As a young teenager walking to the nearby comic bookstore, he noticed an old woman across the street struggling with some trash bags. Although naturally shy, something inside him told him that he couldn't just leave her alone. The woman's name, he found out later, was Adeline, and what came after this first meeting would forever change her life — and his.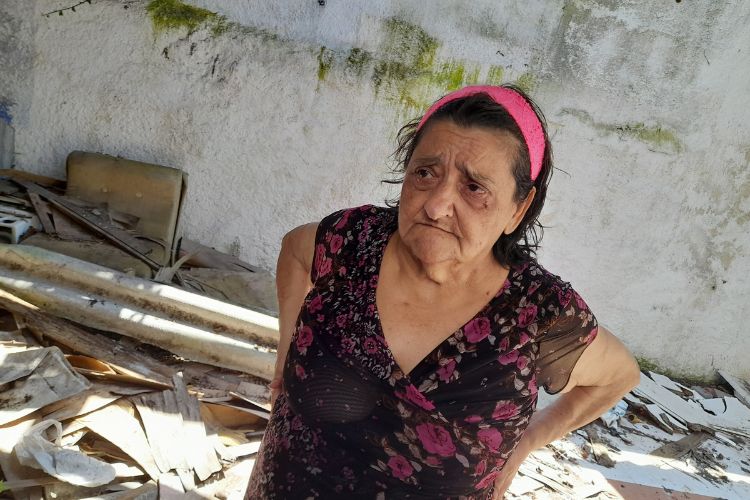 "She had a lot of bags," said Bruno. "She was really struggling to hold them all, so of course, I went across the street and talked to her. At first, she didn't really want to talk — she seemed a little bit nervous, even a little scared. But maybe because I was a kid, she really started to be kind to me."
After putting the bags in the trash, Adeline invited him to her house nearby to help with a few more things. "I really, really wanted to help her," said Bruno, "and her house was really close, so it didn't seem like it'd be a big deal."
What he saw when Adeline opened the front door completely shocked him.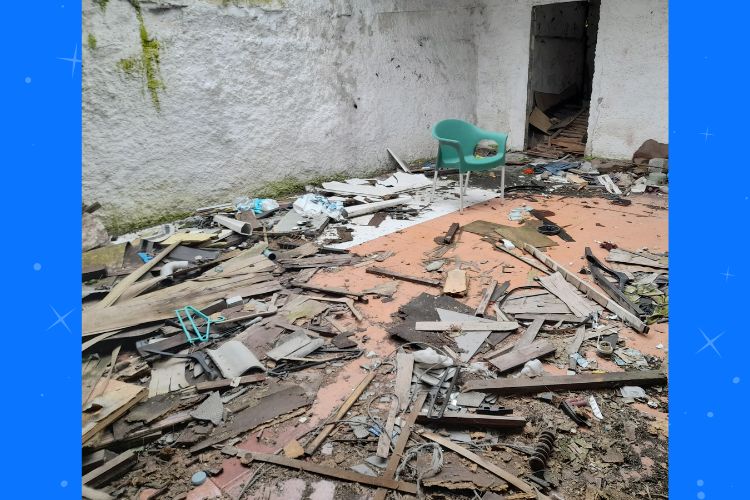 "The house was completely destroyed," he said. "It's really hard to explain how bad it was. There were things all across the floor, the walls were damaged, it was as bad as anything you have ever seen."
But even though the house was in shambles, Adeline's beautiful personality more than made up for it.
"She has an ability to connect with people automatically," said Bruno.
"She's so nice and kind, it's hard not to be inspired by her. She started to show me everything that she had, and even though everything was destroyed, she had a way of ignoring the bad and focusing on the really beautiful things she had. She reminded me of the great-grandmother. You can't not fall in love with her."
Over time, Adeline began to open up about what happened to her house. Years ago, she was a nurse, and to put her skills to good use, she left the country to help the poor in Africa and build a life there with her daughter and loving husband.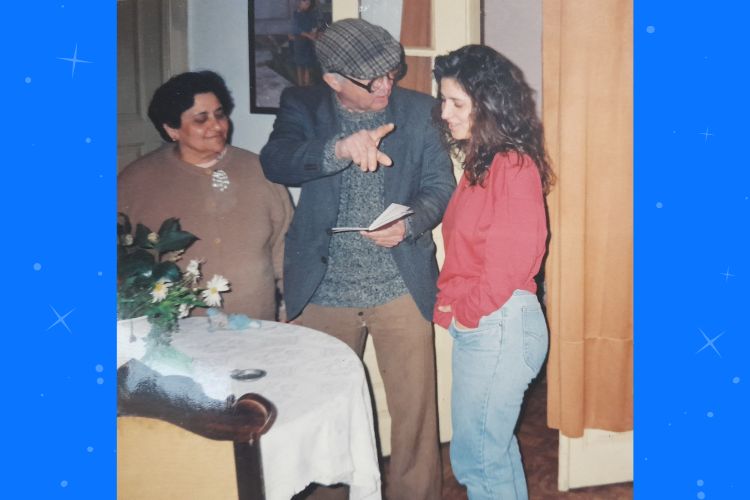 After being forced to return home when war broke out, however, her family had to start over again with barely a single possession to their name. But sadly, when she returned, her home country was not the one she remembered.
"The neighborhood never really accepted her," said Bruno. "This was back in the 60s and 70s, and there was a lot of racism back then. She and her family were called awful things, and at one point they threw boiling water at her and her daughter. She still has the medical files from the incident, and the scar from the water left on her chest is still there to this day."
If this wasn't bad enough, over the years the community slowly vandalized her house, reducing it to the sad spectacle it had become.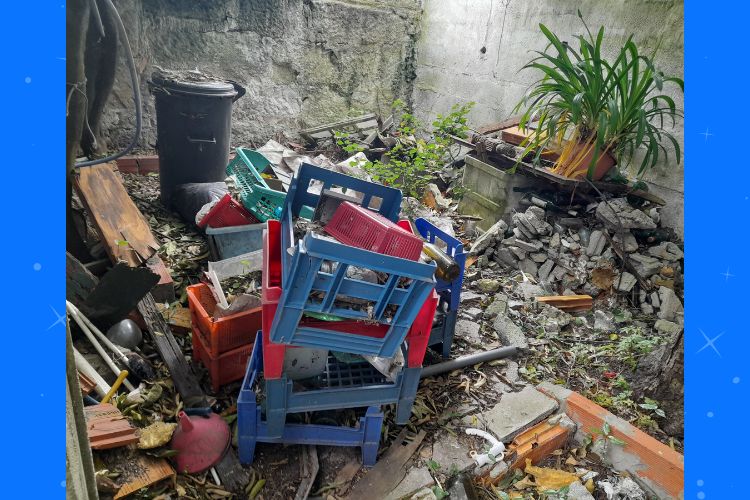 "It's really worse than stealing things. She has a lot of furniture, but they never took anything — they would just break it," said Bruno.
Even with the broken walls and ceilings threatening to cave in at any moment, Adeline had made some efforts to try to clean the place up. But at her age, it was a formidable challenge.
"There were trash bags everywhere, so it was clear she had tried to clean it up some, but it wasn't doing a lot of good. And it didn't help that the walls themselves were falling in, leaving pieces on the ground everywhere. It was getting worse by the day."
Seeing this wonderful, kind woman in obvious need, Bruno began to form a plan — or rather, the plan began forming itself.
"I told some of my friends about her at school, and they asked to come look at it," he said.
"At first, they were suspicious because the place is almost collapsed and everything, but they all immediately liked her, like I did, and started helping clean. I didn't even have to say anything, they just all wanted to help. And pretty soon, they told their friends, who told their friends, and pretty soon our group was pretty big. It was during the COVID lockdowns, so there wasn't much else going on. With all of us working to take out the trash everywhere, we were starting to make some real progress — so much so that I started an Instagram just to show people how much things had improved."
Tragically, however, their story took a dark turn one afternoon when they spied smoke coming from the direction of the house.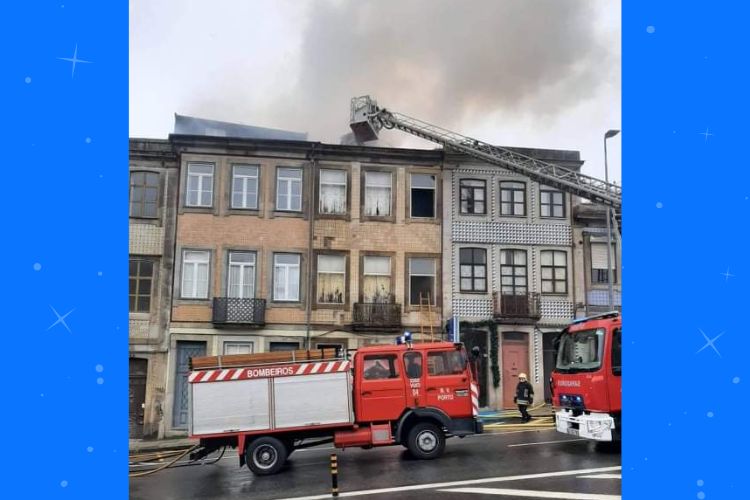 "The sky was totally gray," said Bruno, "and it looked like it all was coming from there, so we all just took off running like crazy. The fire department was already there, so we couldn't even get very close. It was terrible, everything was burned. All our work, everything that we'd done, it didn't matter."
The worst part, however, was Adeline. "She looked like she was dead inside," he said.
"That hope that she always had, it had disappeared. She wasn't crying, she was just empty. Seeing her like that, it still haunts me."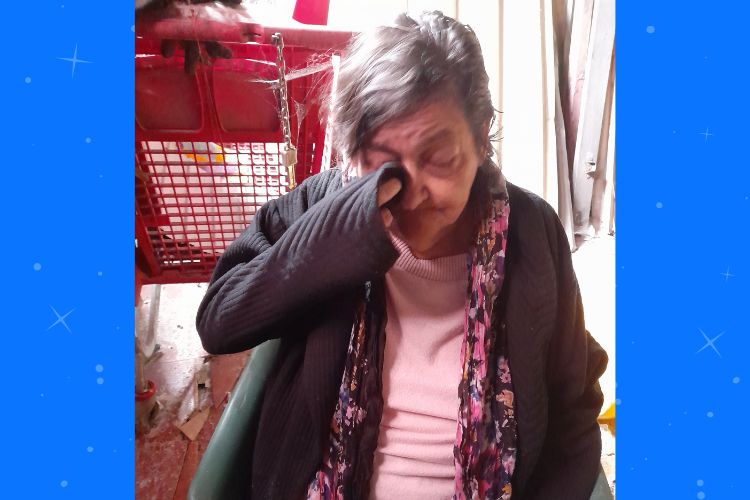 Not only was the house too dangerous to do any more repair work without professional help, but with no insurance, Adeline was subject to a heavy fine because of the resulting damage to adjacent buildings.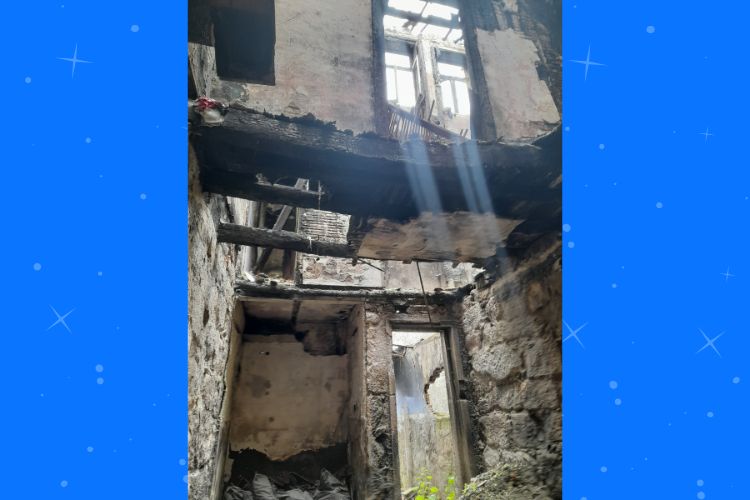 "We were really confused," said Bruno. "We couldn't physically help her out anymore because the house was just too dangerous to be around anymore, but we knew there must be some way, any way, we could help to make sure she at least didn't lose everything."
So began The Adeline Movement, a social media effort by Bruno and his friends to share Adeline's story and try to find people willing to donate to help her keep her house and pay off the debts the government placed on her for debris removal.
"Our goal is ultimately to completely rebuild her house," he said, "but we have to be realistic right now. We've reached out to city hall, the mayor, various organizations, and we haven't heard anything. It's been really, really hard getting support, so for now we have to concentrate on getting the debt taken care of. It's due next month."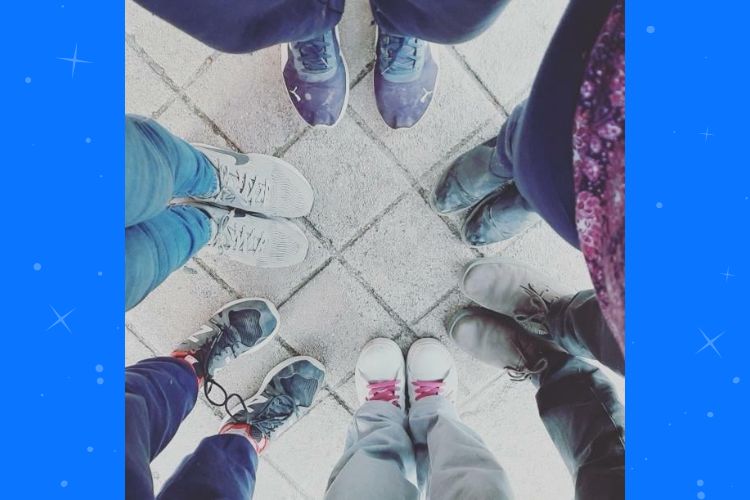 In the meantime, Bruno and his friends are selling some of their own stuff to raise money on their own, as well as doing what they can to make improvements where they can. Their current project, Bruno said, is Adeline's large garden that has been overrun with tall grass and weeds.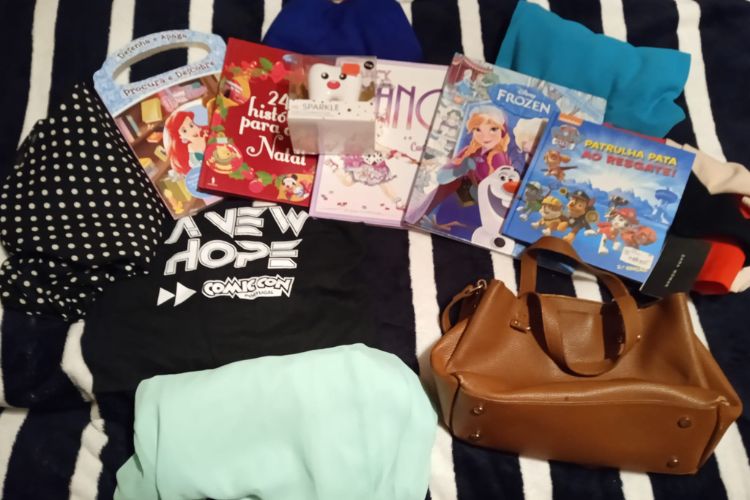 "My great-grandfather knows a lot about gardening, so he's been telling us the best things we could buy to restore it. We might not be able to go on the first or second floor of the house because we don't know how stable they are, but we are still trying to do what we can."
"We're hoping for a miracle," said Bruno. "We would like to rebuild the house, but at the end of the day it's not about the house. It's about rebuilding a wonderful 79-year-old nurse's life," said Bruno.
"We don't know what we're going to do with the money we are raising, but we'll do as much as we can. One company has offered to help us paint the walls, another has offered to help fix the roof, and a doctor has even offered to fix Adeline's daughter's teeth. We're achieving some good things, but I know we can do more. We're not super rich, we can't do much more than ask people for help."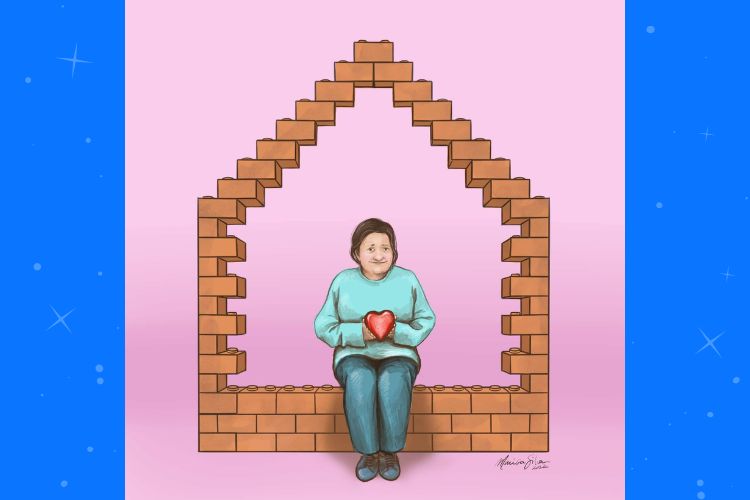 If you are moved by The Adeline Movement, we encourage you to help however you can. Every dollar, every cent will go toward rebuilding this woman's life, because everyone needs a helping hand every once in a while.
"I really just want her to be happy," said Bruno. "She's such a beautiful person. I want to see that spark in her eyes again."