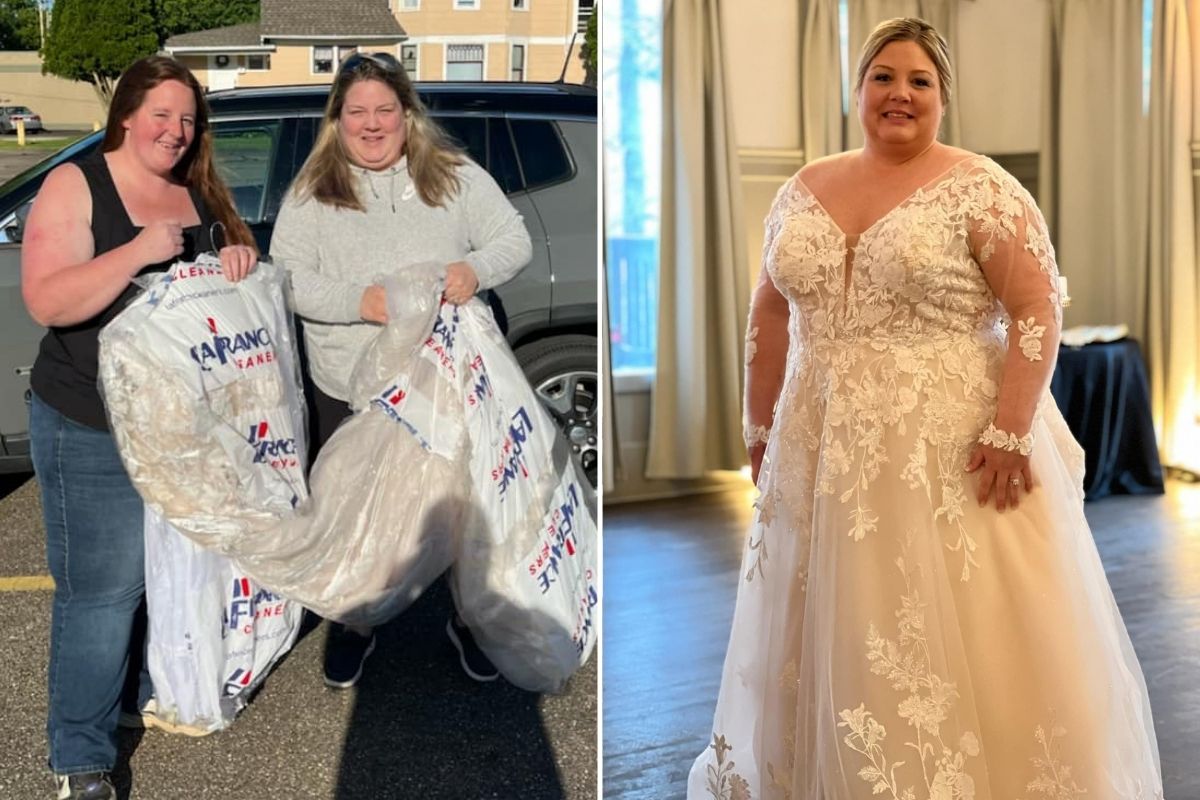 An Ohio newlywed recently gave away her $3,000 wedding dress, and it's all because she wanted someone else to feel the way she did on her special day – majical.
So many of us dream of the perfect wedding, but wedding planning can be an absolute nightmare.
Finding the perfect wedding dress is the most important piece of wedding preparation for any bride.
The best part of dress shopping is when you look in the mirror, see yourself in a stunning dress, and realize that this how you want the world to see you on your special day.
The worst part is taking that perfect dress off and seeing the price tag.
Gwendolyn Stulgis met the love of her life online in the early days of the Covid-19 pandemic.
She married her husband in a beautiful ceremony at Landoll's Mohican Castle, wearing the dress of her dreams.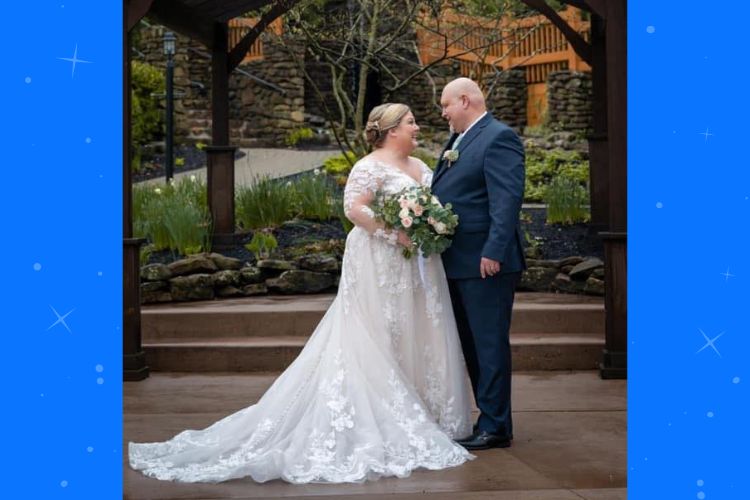 The wedding industry is notoriously expensive. TheKnot.com's annual wedding survey found that on average a wedding in the Stulgis's home state of Ohio costs roughly $25,000.
Gwendolyn had every intention of sticking to her budget when shopping for her wedding dress, until she found a dress she couldn't walk away from. The gorgeous champagne colored dress features a floral lace bodice and sheer long sleeves. The only catch: it was triple her budget.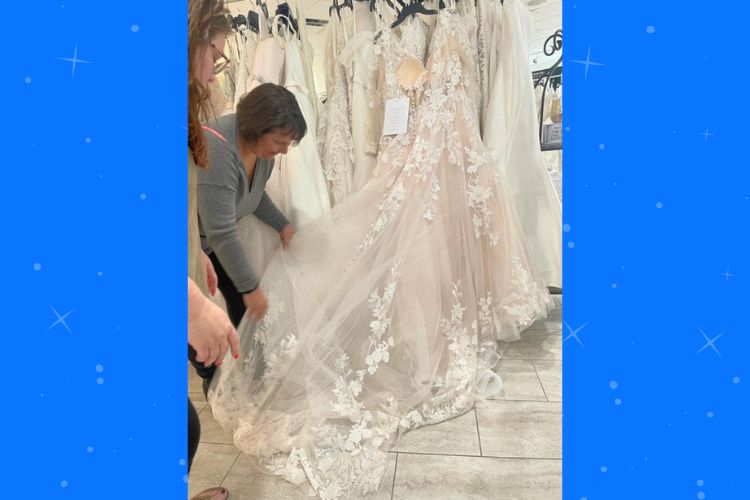 "I got emotional looking at it because it was everything I really wanted," she said. "I don't think I could have pictured myself in anything else. That dress was just made for me."
After her wedding, Gwendolyn realized her dress was meant for than a life in the back of her closet. Two weeks after she tied the knot, Gwendolyn made an offer on Facebook to pass her dress on to another future bride.
She wrote: "So after much consideration, I have decided to give away my Wedding dress. I want it to go to a woman who deserves to have a dress of her dreams that can't afford one or settled for something more in her price range. I felt absolutely gorgeous in it and I want someone else to feel how I felt."
Gwendolyn had three conditions for the recipient of her dress:
The bride needed to explain in a few paragraphs why she should get the dress
The wedding needed to be within the next three months
The bride had to swear to pass the dress after her wedding
"I want someone else to feel the way I did on my wedding day – to look beautiful," she explained. "I want the person to feel like they are worth something. I want them to get the dress of their dreams without worrying about buying one. A wedding dress shouldn't just be kept in a closet."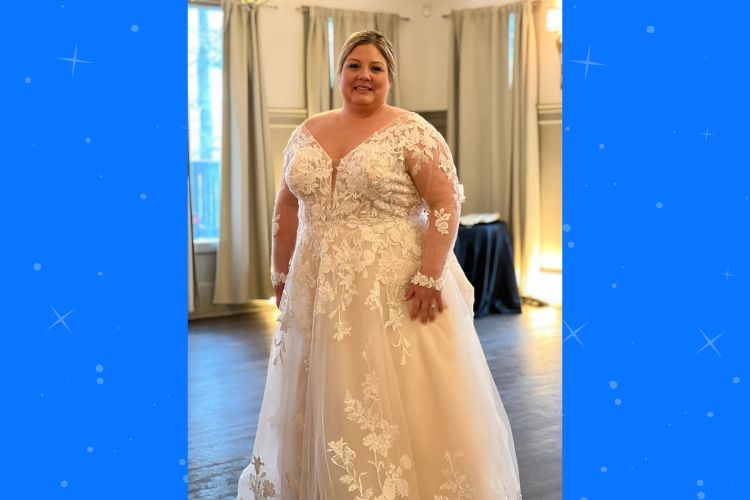 After much deliberation, Gwendolyn chose a winner, Margaret Hyde. Margaret hadn't even known about the submission, it was a surprise from her future sister-in-law: Alycia Ashley.
"Margaret is just an amazing person. She is the type of person that will give you the shirt off of her back. She's always the one doing the giving," said Alycia.
"I was in complete shock; I feel extremely loved," Margaret said after the win, thanks to Alycia's submission.
"I'm a simple girl that wears jeans and T-shirts, so I don't normally wear dresses. I'm looking forward to feeling like a princess for a day."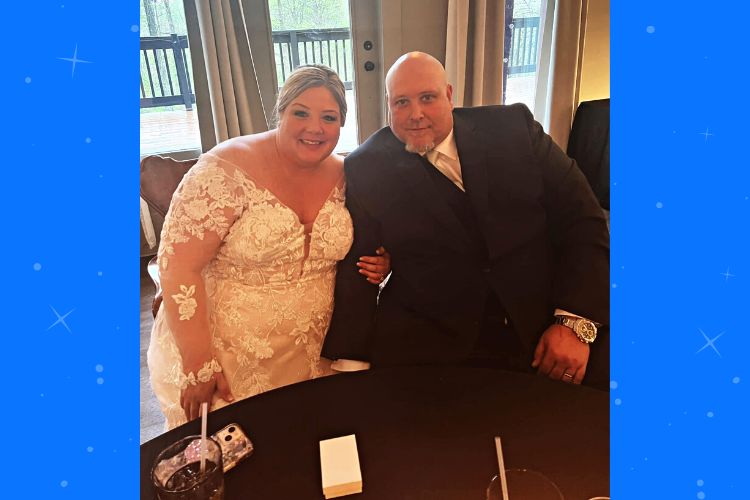 Gwendolyn is encouraging other brides to pass along their dresses with the Facebook group she created called Shared Dream Dresses. The group now has 1.2k members offering wedding dresses along with bridesmaid's dresses and other wedding accessories.
"I want to help as many women as I can find their dream dress," Gwen said.
"I honestly didn't think it would get this much traction, but I am excited to see it blossom. Everyone should feel the magic and beauty I felt the day I married my best friend."