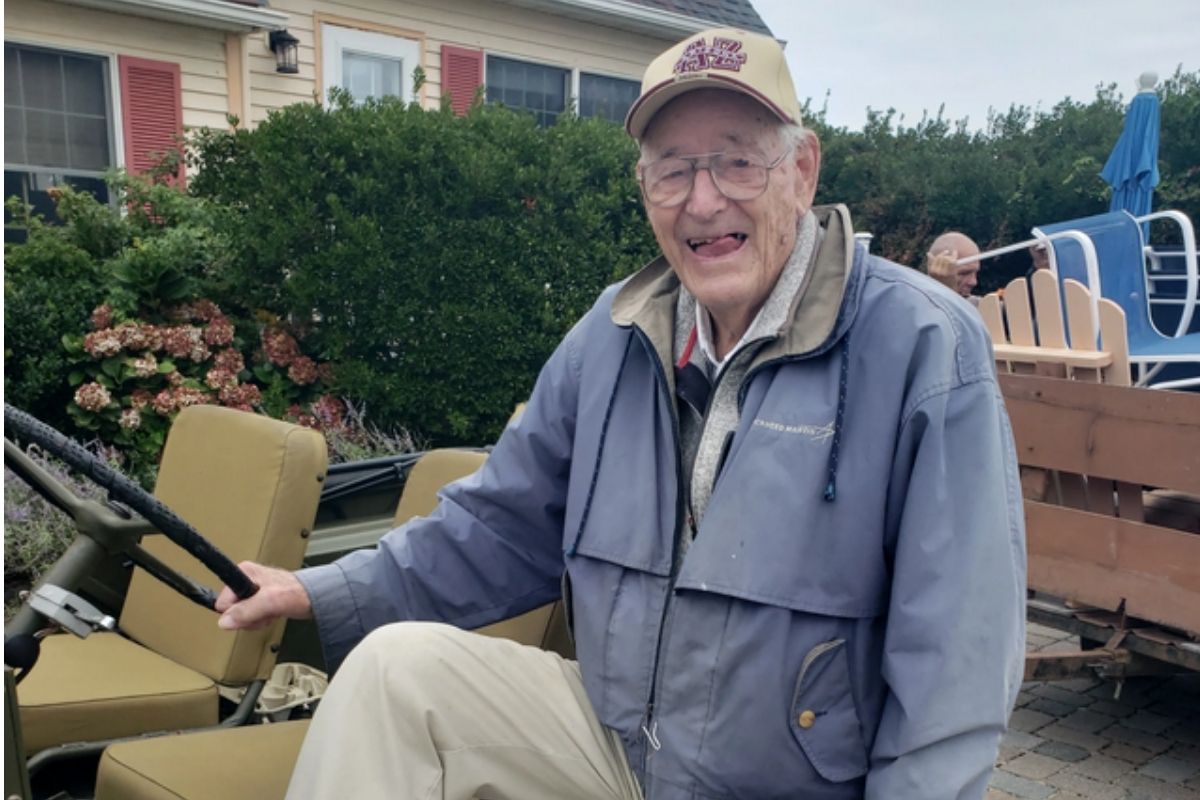 The community of Ship Bottom, New Jersey has raised over $157,000 in order to help a World War II veteran after his home burned down.
On the evening of March 14, 94-year-old, Paul Roberts, was preparing for bed when he noticed that his house caught on fire. He tried to step into the bathroom but was greeted with a face full of smoke.
He immediately dropped to the floor and crawled out the back door. He ran straight to a neighbor's home and called for help.
Roberts served in the Marine Corps during World War II. After his service, he went on to become a mailman before retiring. Everything in the house was special to him and he planned to live the rest of his life in that house. But except for a few photo albums, the fire claimed everything.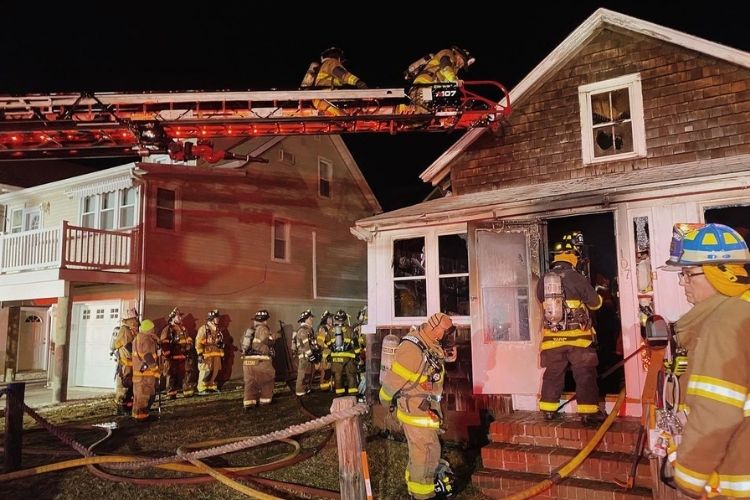 "It took everything I have," he said. "And that's hard."
His neighbor, retired firefighter Rich Obermayer, lives across the street from Roberts and is good friends with him. Rich's daughter, Erin, also has become good friends with him after spending some time together during the pandemic.
"I love Paul. I tell all my friends about him. I'm, like, 'Hey, my friend, my 94-year-old friend,'" Erin said.
"Once I came and saw Paul, first thing I said to him, I was like 'Paul, I'm so sorry,' He said, 'Not as sorry as I am.' Who do you know that their house burns down and they laugh about it?"
Rich and Erin knew they needed to help their friend, so, they created a GoFundMe page in hopes to raise enough money to support him. And since Roberts uses his pension to pay all his bills, he needed the extra help to rebuild his life.
"At 94, Paul knows he only has a short time left with us," the GoFundMe page said. "He was hoping he could stay in his home until his death, as he has been a staple here in Ship Bottom for over 50 years."
"Paul would like to be able to end his time here on earth in his favorite place," it continued. "He had insurance, but because the house was so old, most of the construction was out of code. Within three days the town notified him that he must have the house torn down. We are hoping with crowdsource funding, we can give him the resources to help him in rebuilding a new house."
The site has gone on to raise about $157,000 with donations from complete strangers, including fellow Marines.
"It's so amazing reading the comments," Rich said.
Roberts thanked the Marines for their donations along with many others from all over the country.
The veteran said he is very grateful for everything that his community and people online have done for him. He hopes to rebuild his house in the future.
"There's a lot of good people in this world, I found out. I don't know what I would have done without them," he said. "I appreciate everything. God bless you all."