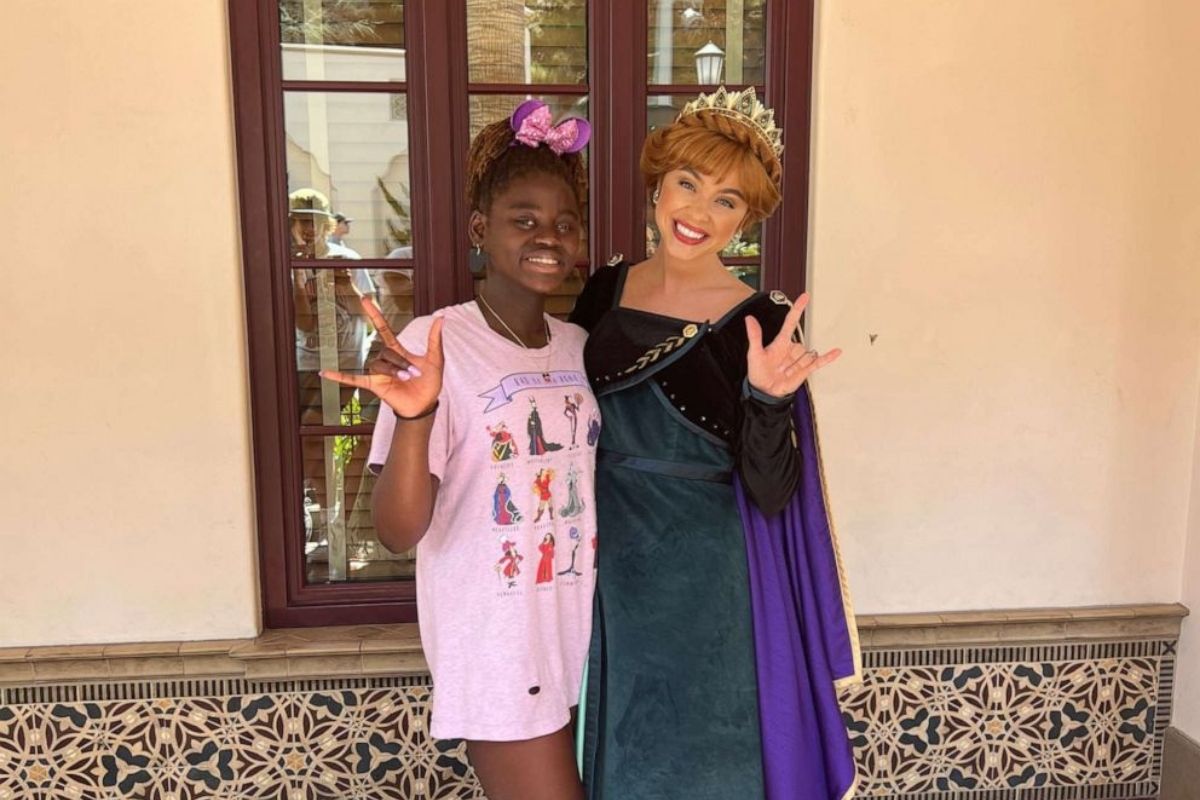 A Disney princess recently surprised an 11-year-old girl by talking to her using American Sign Language.
On a trip to Disneyland with 14 people, including Zoe, who is deaf, a moment full of Disney Magic happened when Zoe stepped up to meet Princess Anna, a character in the park.
Her mother Jeanette Tapley, from New Braunfels, was in line to get a coffee when from the corner of her eye she saw her friend's daughter having a wonderful conversation with the princess, and Zoe was next in line.
When Zoe made her way up to Princess Anna, she signed "hello", and garnered an immediate reaction from the princess who looked to the parents for permission to sign.
Without hesitation the Princess proceeded to not just say hi, but to have a full-on conversation in ASL with Zoe!
The family were shocked that the Disney Princess knew ASL, as her parents were usually Zoe's translators.
"We've been to Disney many times and by far it was our best interaction we've ever had," Jesse Tapley told Good Morning America. "It was one of those things where she got to feel the magic rather than being filtered through mom and dad."
The moment was even more special for Zoe because she was able to show her amazing progress in the language of American Sign Language.
When she was adopted from Congo 7 years ago, she didn't know any of the language, and now she knows it entirely!
"I progressed, progressed, progressed. And now my language is just full ASL," Zoe said. "At Disney, I was so excited because I got to share with my friends and I got to sign and everything."
"What if, for a second today, we saw someone and went out of our way to love on them? To smile or buy their coffee. What if a kind word about their shoes was just what they needed? Or that soft, knowing smile to a stressed-out mom at a target made her feel seen," said Tapley, noting that this moment could be used as a lesson in kindness.
From Zoe's favorite Disney rides to her adoption story from the Congo, Princess Anna and Zoe talked in ASL fully – an interaction that brought tears to the eyes of her parents, and proved to be a truly majical moment.