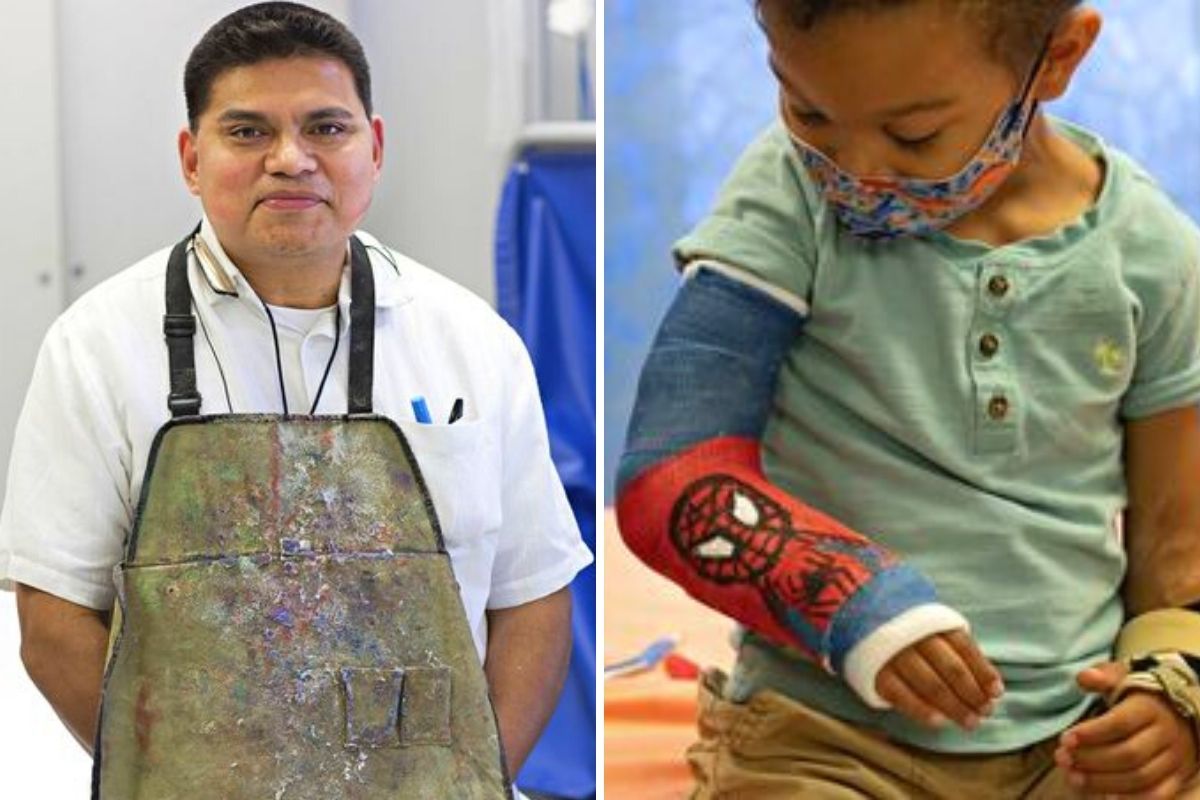 A California hospital tech goes above and beyond to brighten kid's days with amazing artwork on casts.
Everyone knows that breaking a bone is obviously not ideal.
Six to eight weeks spent in a constricting, bone-healing contraption can be very uncomfortable, but one hospital tech makes sure that any broken bones brought to him, will heal with style.
Luis Ruiz, an orthopedic technician at Children's Hospital Los Angeles for the past seven years, can create the perfect fitting cast for any child in a matter of minutes.
What takes the most time is the artwork in which he displays on the casts for kids.
"The kids just light up in smiles," Ruiz said.
His file of supplies, from a plethora of colorful sharpies, to white out and glitter, help him doodle pieces of art to go home with the kids.
"About ten years ago, a little boy asked me to draw a happy face on his cast. I told him, 'You know what, I'm really not good at drawing. I'd rather not. I might mess it up,'" Ruiz recalled to PEOPLE.
Upon insisting multiple times, Ruiz gave in and drew what he thought to be a sub-par smiley face…but no smiley face could beat the smile on the little boy's face when he saw the drawing!
"I was not very good," Ruiz says. "But as time went by, little by little, I got better and better, to a point where now I can almost do anything they ask for."
Ever since the smiley face, his artwork has brought on many more real smiles to kids in casts.
"Making kids happy is the greatest feeling in the world," he says. "That's what life is all about."
By drawing, he makes sure to spread joy to the children, but also makes some special moments for himself.
At times, when working in the healthcare industry you can hear and see a lot of sad things, especially while working with children. It's important to him to put a smile on his face as well, and by drawing his artwork, no matter how good or bad it is, he succeeds in creating that happy memory.
"The kids just bring me joy," Ruiz said. "I'm kind of a fun guy and a little kid myself inside, and I like having fun and making kids smile, and they make me smile.
Latest posts by Kayla Kissel
(see all)