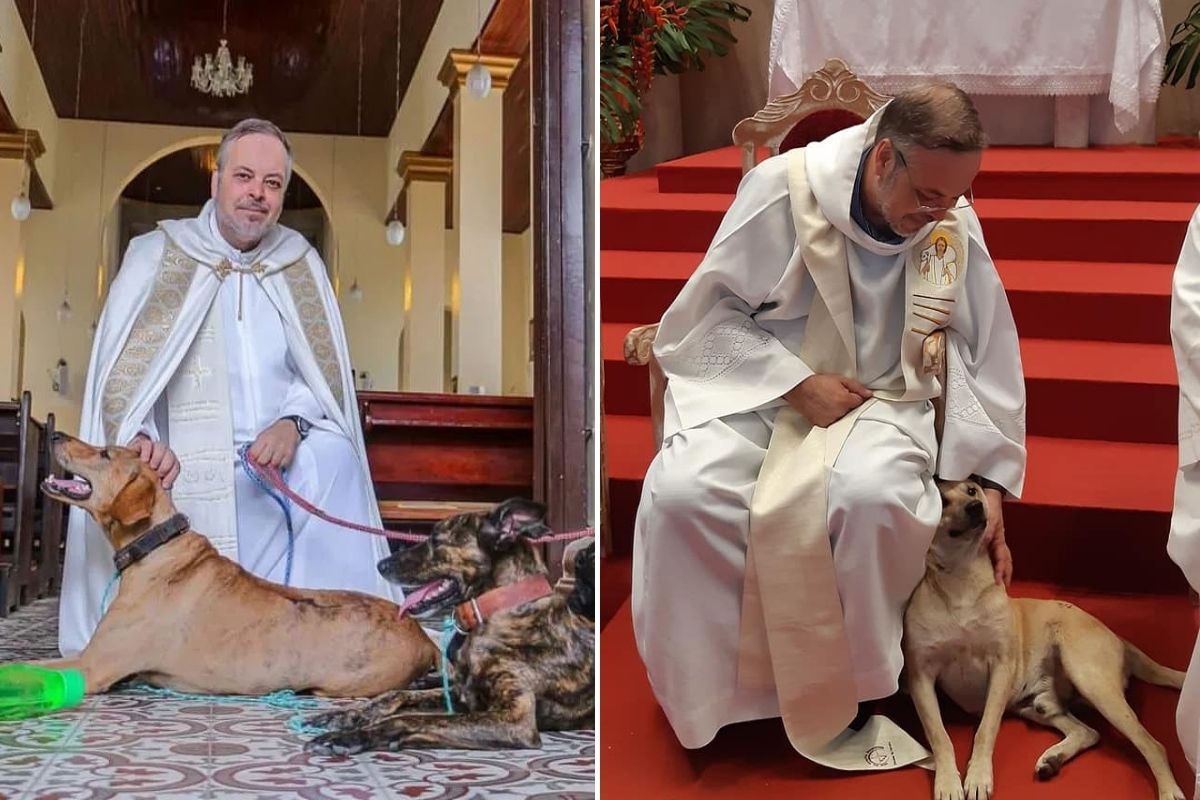 A Brazilian priest is being praised for helping stray dogs find forever homes by introducing them to potential adopters during his Sunday Mass.
Father João Paulo Araujo Gomes has served in the Diocese of Caruaru for nine years. It is a Brazilian church in the city of Gravatá, Brazil.
During this time there, he noticed the vast number of stray animals wandering around the city.
It wasn't until someone offered a dog cookies that it sparked an idea in Gomes' mind. He would turn his church into an animal shelter and dedicate a portion of each service to help them get adopted.
"I began to bring the dogs to mass with the same hopes of giving them away," he told Metro.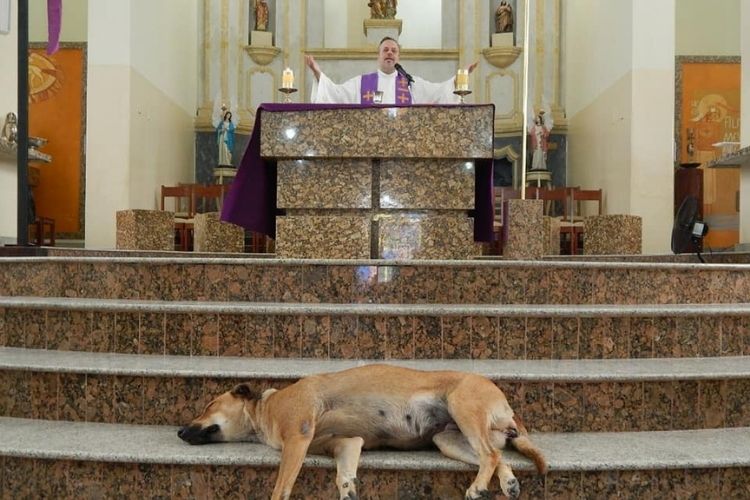 It didn't take long for people to notice and share what the priest was doing, as his masses quickly gained support on social media like Facebook and Reddit. One Reddit post stated that he "takes abandoned dogs off the streets, feeds them, bathes them, and then presents a dog to each mass to be adopted."
About 4.1 million shelter animals are adopted each year with a split between dogs and cats. About 810,000 animals entered shelters as strays and return home to their owners. Out that number, only 700,000 dogs are left.
"How often our love for animals is criticized as madness," Gomes commented on Facebook in February 26. "It's unfortunately common to hear: it's more important to like people. There is no love for animals that does not translate into love for others. Love will always be madness for hearts that only care about money, power, and advantage. I'm really happy to be crazy about life anyway."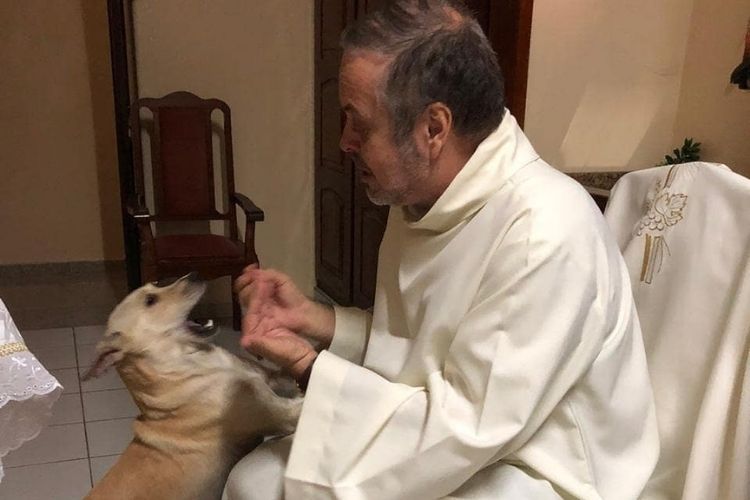 Social media followers from around the world have praised for Gomes bringing dogs into his church to place in stable homes full of compassion, discipline, and responsibility.
"All good (stray) dogs go to…this guy's church," one user said.
"What a lovely man. This benefits the dogs and the community…The activity of taking a dog for a walk helps you keep healthy and just having a pet can help heal a broken heart. And the dogs get the loving owners and families they deserve."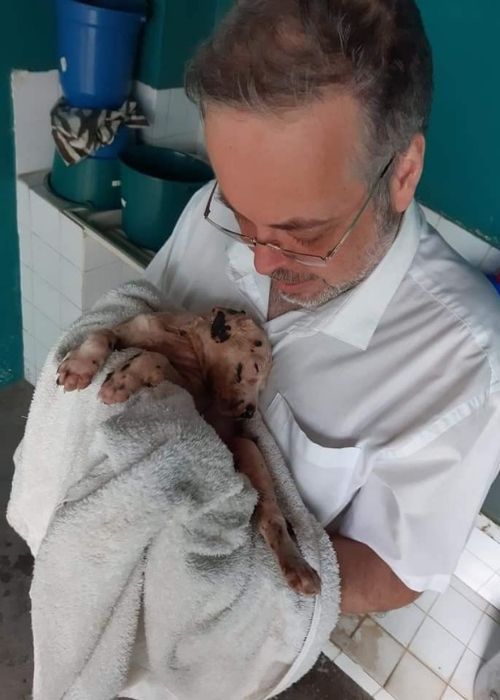 After bringing in dogs to Sunday mass, many people have come to adopt them.
"In six months, I finished the process. All dogs were adopted. Now I work with street dogs. They sometimes come into the church looking for food and water. During service, we speak about dogs of the street, about how to respect and protect them. The church also helps with a castration project (to limit the number of stray dogs). We also help dogs in emergencies such as victims of violence or health problems."
Along the way, Gomes has also adopted three dogs himself who all share a bed with him.
The holy animal lover has helped decrease the number of strays substantially. With many strays finding homes, they are living much better lives they did in the streets.
It just goes to show how one person's efforts can lead to big change while inspiring others to take similar actions in other areas.