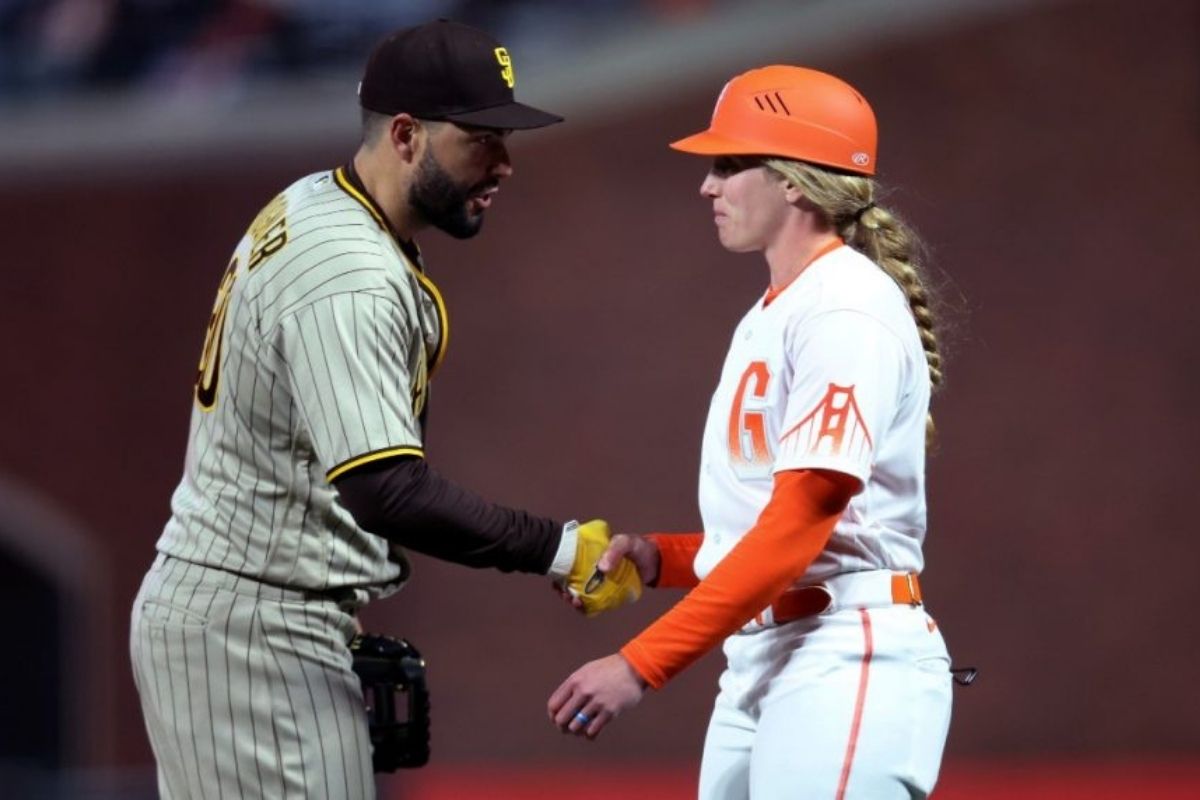 Last Tuesday night, as the San Francisco Giants celebrated a decisive 13-2 victory over the San Diego Padres, they took a minute to recognize the real win – Alyssa Nakken becoming the first woman to coach on the field in major league baseball history.
Alyssa Nakken has always loved sports and athletics. She used to play first base for the Sacramento State's softball team. From 2009 to 2012, she was a three-time all-conference player at first base and four-time Academic All-American.
She earned a master's degree in sport management from the University of San Francisco in 2015 after interning with the San Francisco Giants' operations department the year before.
She has since stayed with the Giants as an assistant coach since January 2020. She appeared during an exhibition game for the Giants that same year. She worked hard with the players at base running and outfield defense, and would watch games from an indoor battling cage just a few steps away from the dugout.
Following the ejection of first-base coach, Antoan Richardson, coach Kai Correa called Nakken to replace him.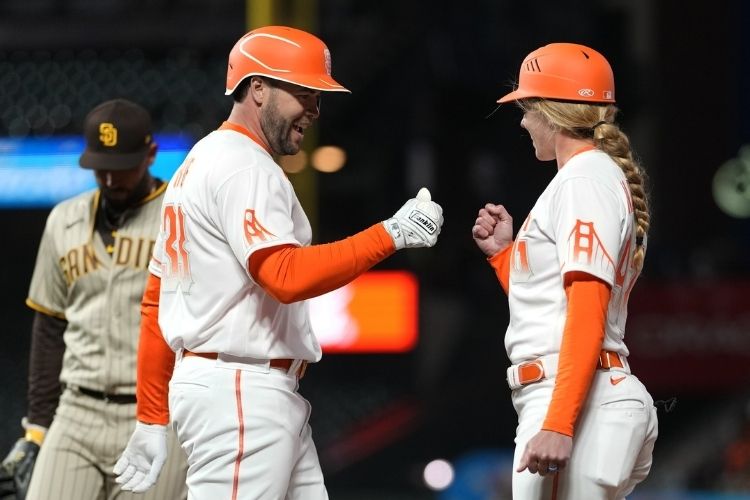 She worked with Richardson and others during her time with the Giants, but was happy to take his place. At the age of 31, she became the first woman to coach a major league baseball team. Her promotion came four days after Rachel Balkovec became the first woman to manage a minor league affiliate of a Major League Baseball team.
San Francisco manager Gabe Kapler mentioned how Nakken was "prepared for this moment" after working with Richardson.
"So it's not a foreign spot on the field for her. She does so many other things well that aren't seen," he said. "So it's nice to see her kind of be right there in the spotlight and do it on the field."
Nakken brought years of experience to her role and she put plenty of effort into getting the Giants on top.
"I've been in training as a first-base coach for the last few years. I work alongside Antoan, so I stepped into what I've been hired to do," she said.
Despite being ejected, Richardson praised Nakken and said that he is "very proud" of her.
"I'm really excited that Alyssa got her opportunity to make her major league debut and I'm very proud of her," Richardson said. "I think she did a really wonderful job and we got a win, so that's the most important thing."
Last Tuesday night, Nakken lead her team to victory in a 13-2 game with the San Diego Pandres.
Nakken's new position opens up the possibility for young women and girls like her to become the athletes and coaches they aspire to be.
"I think we're all inspirations doing everything that we do on a day-to-day basis and I think, yes, this carries a little bit more weight because of the visibility, obviously there's a historical nature to it," she said, "But again, this is my job."
We'll be cheering you all the way, Alyssa, and congratulations on your win.