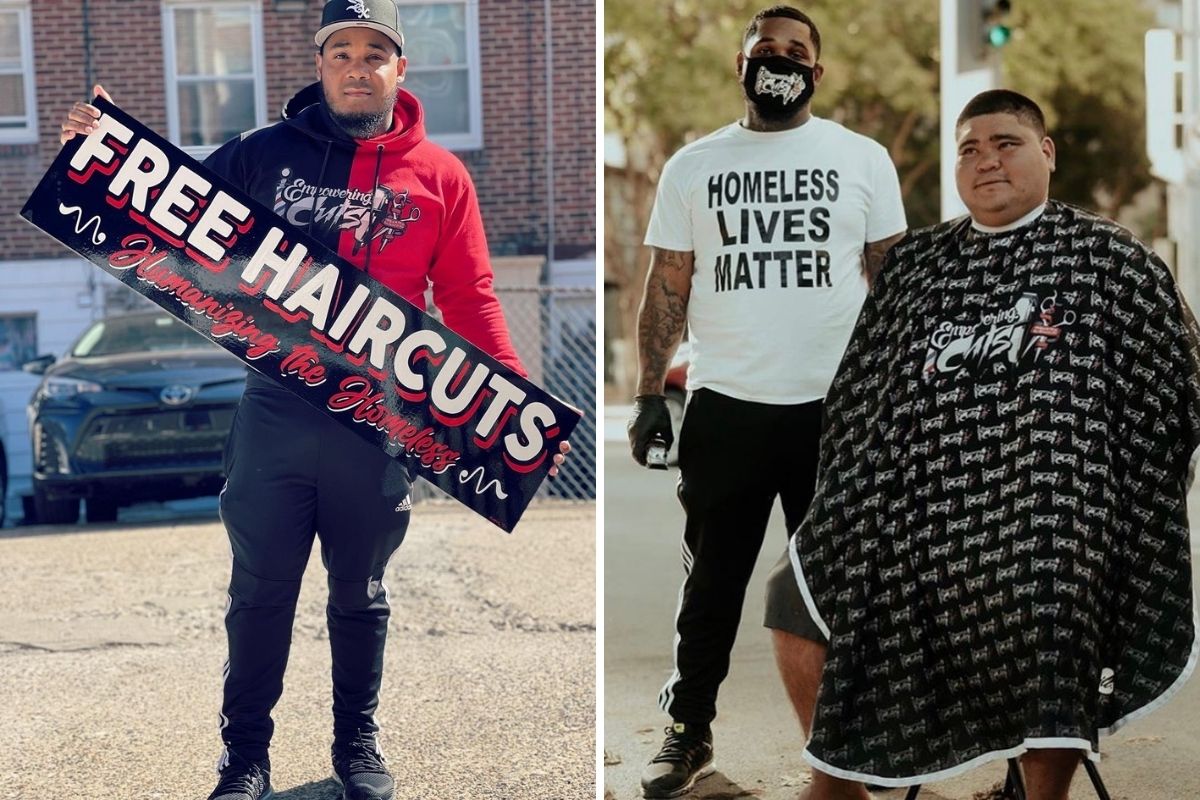 When Joshua Santiago first began his professional journey in barber school, his teacher took them on regular trips to homeless shelters. It was a win-win situation, he told his students.
By offering free haircuts to those in need, they would get invaluable real-work experience while giving back in some small way. Little did Joshua know at the time that this would change his life forever.
"When I graduated, I realized that the feeling of giving these haircuts gave me more than money ever could," said Joshua. "So, I never worked in a barbershop a day in my life. Instead, I decided to pursue something entirely different."
Thus, Empowering Cuts was born. The idea was simple. With a mobile barbershop, Joshua would offer free haircuts to the homeless. Even such a quick and simple service, he saw, could have a transformative impact on their lives, improving confidence and providing them with a modicum of hope.
Over time, however, it became apparent that there was more he could offer. Now over seven years in operation, Empowering Cuts has expanded to offer not just haircuts, but addiction support through partnerships with local rehab centers.
"We have only been offering addiction support for about a year now," said Joshua.
"It just came from thinking about what we could do to help more. We get them into care facilities through short-term and long-term inpatient programs. First, they'll probably do a 30-day stay at a facility two hours away, and then they'll get transferred to another facility for a nine to 12-month program."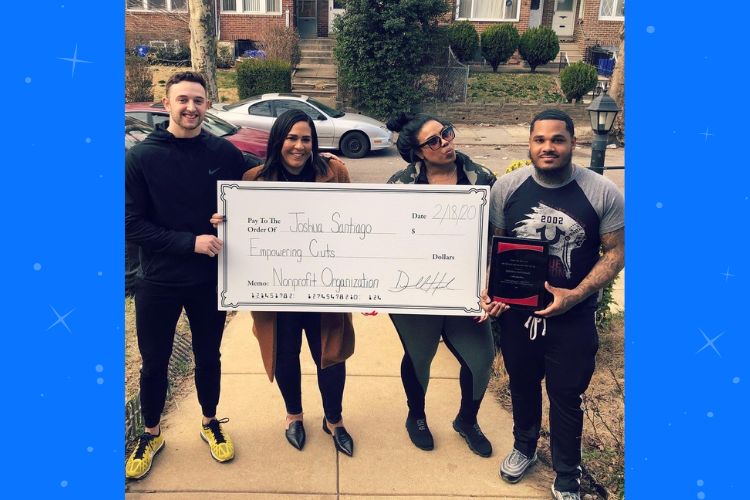 "These are some of the most beautiful people I've ever seen in my life," he continued.
"The gratitude they show is priceless. It's what has kept me doing this for so long. There are so many hugs and tears because. really, it's not about the haircut. The haircut is cool, everybody loves it, but what really counts is the relationships we forge that lead to getting them the help they need, to getting them off the streets."
Providing this particular care hits particularly close to home. Joshua grew up in the rougher sides of Philadelphia, and homelessness and drugs was unfortunately something he had seen all his life through his parents.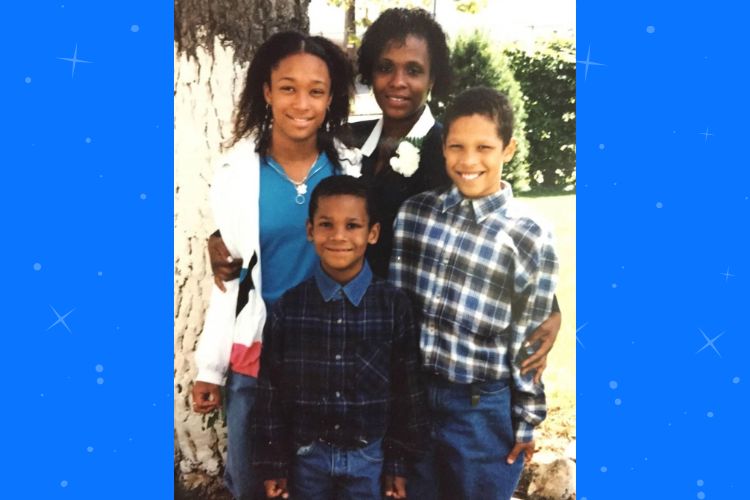 His own mother, he said, has been addicted to crack for 35 years, four years longer than he's been alive.
This upbringing let him down a path that saw him in and out of jail since the age of 13, with only his brother for support as a role model.
Working in the homeless community, hearing addiction stories like this is a daily occurrence.
"I was talking to someone the other day who told me the first time he ever got high was at 13 with heroin," he said.
"He was about 38 years old, but he looked like he was 50. I see people walking around with drug abscesses from hitting the wrong place with a needle. I see people cutting their heroin with cement. I'll see somebody in my chair, and then two weeks later they're in a wheelchair with both their legs amputated. Drug use is crazy in Philadelphia right now, and the worst part is that It's not their fault. Addiction is a disease. These people, they start so young, don't know anything else."
Keeping such an operation running doesn't come cheap, however. With all the services being offered free of charge, he had to find other revenue streams such as driving for Uber.
Even then, however, Joshua felt that every moment he was away from his passion was a missed opportunity to help someone.
Today, however, with a humanitarian award nomination and an official status as a non-profit, Joshua can keep — and even expand — his operation through grants from companies such as Foot Locker, allowing him to spend every day doing what he loves.
"Even when finances were at their toughest, there was never any question that I was going to keep doing this," he said.
"I was already too invested in it. I was just going to figure it out. I can't stop what I'm doing, I love it too much."
Another wonderful, if surprising, effect Empowering Cuts has had is how it has brought the best out in Joshua's community.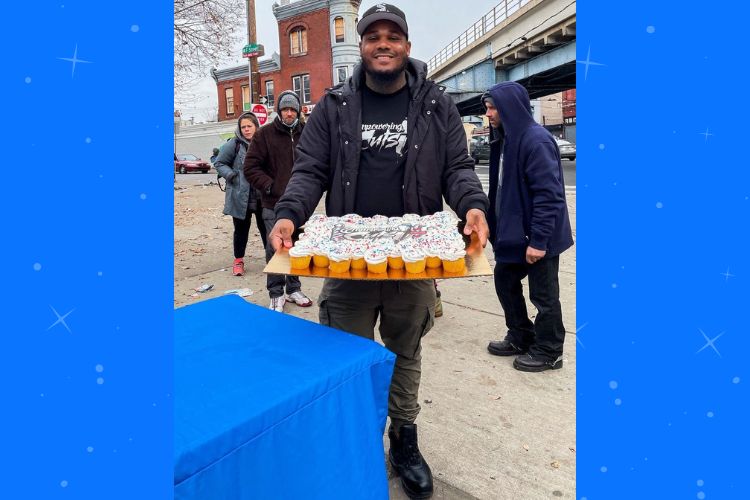 "We have nail techs. We have cosmetologists out here for females. We have people offering free HIV testing. We have an organization giving out free cell phones. Sometimes, I'll even have homeless people who used to be barbers come up to me and ask if they can help — and they're homeless! They're sleeping on the same street as the people they're giving haircuts to. Seeing things like that, it's life-changing, man."
Although Joshua stays busy offering free haircuts around his area every day, it hasn't stopped him from imagining what the next phase of his venture might look like.
"I never really get the chance to sit down and think about it, but I really want to open up a facility, somewhere we can set up shop and offers more than just haircuts," he said. "Maybe a place where they can receive mail, find housing, get medical attention, a place where they don't have to look over their shoulder."
For now, though, Joshua is just thankful for the opportunity he's been given to do what he loves.
"The beauty of it all is that it's not the organizations that help the community. It's the community that helps the community. It's a wonderful thing to be a part of."
Latest posts by Logan Wamsley
(see all)