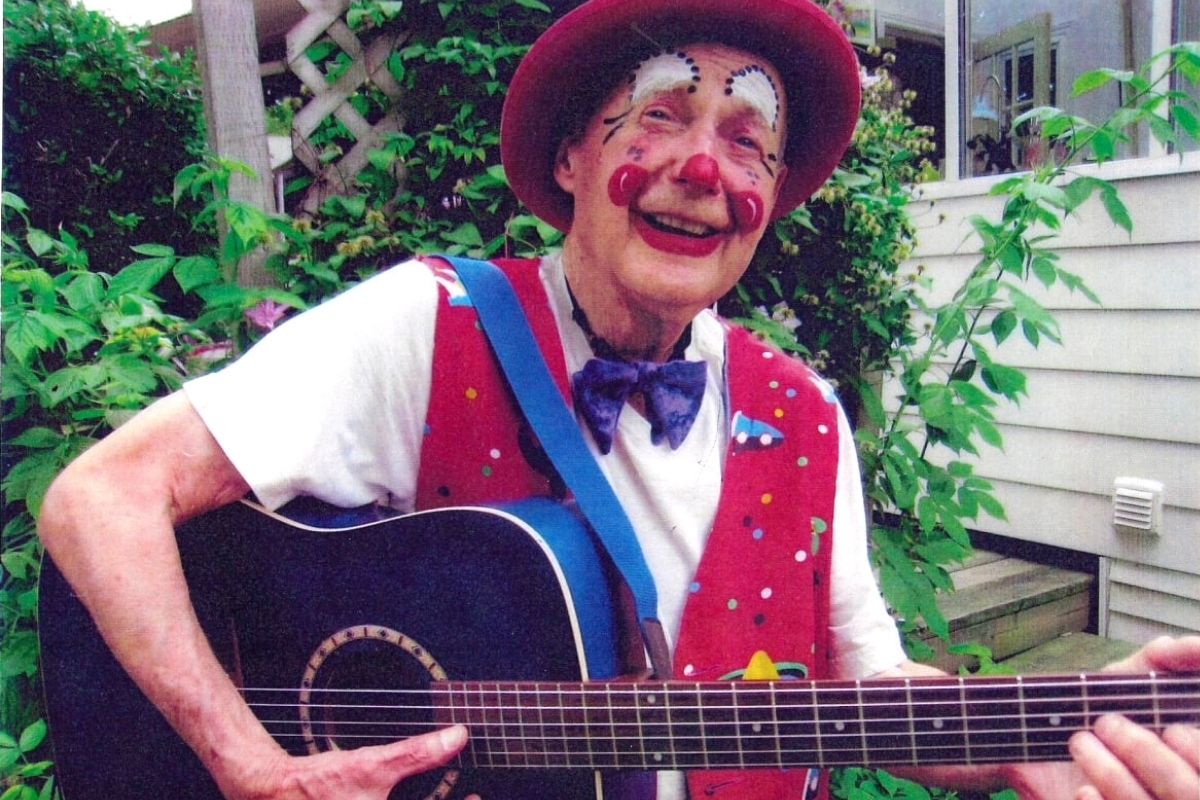 A 96-year-old retired journalist now spends his days brightening the lives of Toronto hospital patients by singing and playing tunes on his guitar.
Since retirement, George Linton has been bringing joy to Toronto hospital patients for the past three decades. The community has come to know him for his joyous personality and kind heart.
George was first inspired by the magic of music at age 10, and quickly taught himself how to play guitar by listening to songs on the radio. He would also go on to learn several other instruments including, banjo, mandolin, and violin.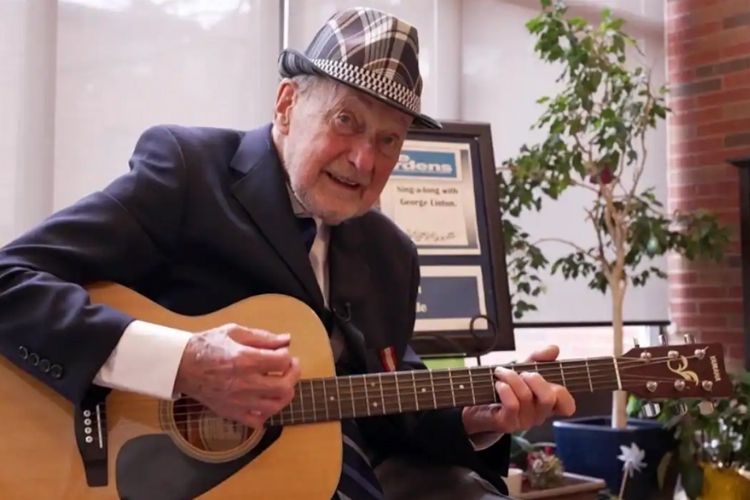 The former writer's performing journey started when he would play for people in nursing homes and hospitals in his spare time. He originally started doing this with his late first wife, Peggy.
Soon after his retirement, his musical passion quickly became a full-time gig, says Blair McKay, Linton's son-in-law.
"His schedule was so full that he could only find one day when he could come and visit his granddaughter, who was in the country for three weeks," says McKay.
"That tells you how busy his schedule was… and he's still playing and performing now."
Although George mostly plays familiar country or folk tunes from the 30s, 40s, and 50s, he is also known to play a few of his own tunes.
"I've written a few songs, but nothing too startling, I guess," he said.
George doesn't like to disappoint either, so if there's a song request he doesn't know, he'll try to get the tune down as best he can.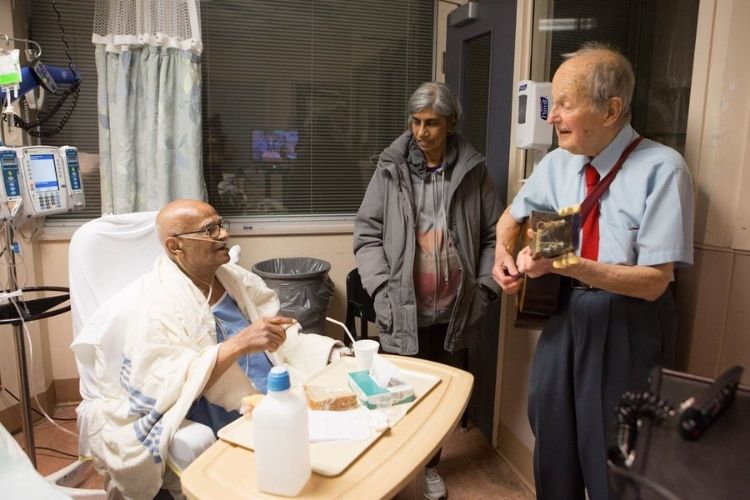 "George would ask somebody, 'Oh, can you sing me a line of it?' And from that he would try to pick up the melody or the tune he made," said Susan Bertoldi, the operations leader of volunteer services at St. Joseph's Health Centre in Toronto.
George just sincerely loves music and has a passion for trying to make people smile through his gift.
"I hope that somehow it may encourage other people who do music to keep at it and realize, as I'm sure many musicians do, how much the music is enjoyed by people who may not get much happiness in their lives because of pain," Linton said.
And bring happiness it does. In fact, just last month, the Governor General awarded him the Sovereigns' Medal for Volunteers to recognize George's work. An honor he doesn't take lightly.
Linton himself says he hopes his award inspires others to use their talents and passions to spread joy.
"If you can find something you not only like doing, but other people are going to enjoy, why not keep at it if you can?"
For now, George is riding high on the tunes he uses to bring a smile to people's faces, and as long as there is breath in his body, the almost centenarian plans to continue making those smiles happen through his biggest passion – music.