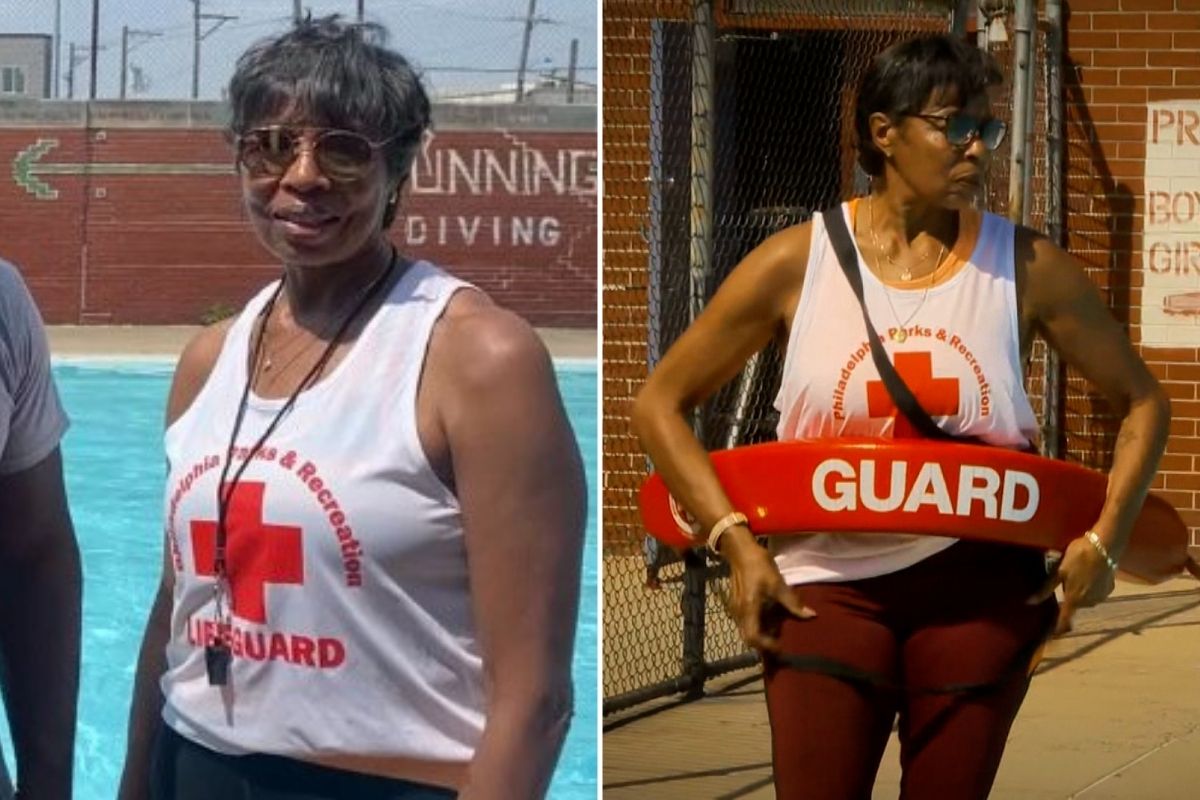 Once a lifeguard, always a lifeguard. A 70-year-old woman stepped up to the swimming pools of Philadelphia to save the day amidst a lifeguard shortage.
The summer heat is strong, and the perfect place to cool down is the pool.
The problem is, there's a national lifeguard shortage. While Philadelphia Recreational Parks are doing what they can to help, they can't do it without aid from the citizens.
Luckily, Robin Borlandoe and the senior workforce, came to the rescue.
At 16 years old, Robin was a lifeguard in the city of Philadelphia. And although Robin thought her lifeguarding days were long gone, a recent national shortage of lifeguards pulled Robin back to the 'watch tower.'
"The situation that we're in here in Philadelphia is just dire, and I just wanted to do something to help out some kind of way, to help a child," Robin told KYW News.
And that's exactly what she did. Her and 15 others, all over the age of 60, have started to retrain and get back into shape to take the extensive certification test.
It requires swimming laps, treading water, retrieving a brick from the bottom of the pool, and a strength that many people believe the senior workforce does not have.
"When I started to train, I could only do three laps. And I had to stop six times," she said. "You have to do 12."
Due to her dedication and desire to help the youth of today, she passed the exam and is currently once again a lifeguard for the city.
"Anyone that knows me would not be surprised that I'm going to do this," she told FOX 29. "We need to do something. We need to save our youth; save our future."
"It's just a matter of giving back to somebody, some kind of way, not only just with swimming, just in life," Robin said.
Thanks to her and many others, the Philadelphia pools will remain open for the summer with the hopes of many more people becoming lifeguards, and the kids to stay safe while having fun.