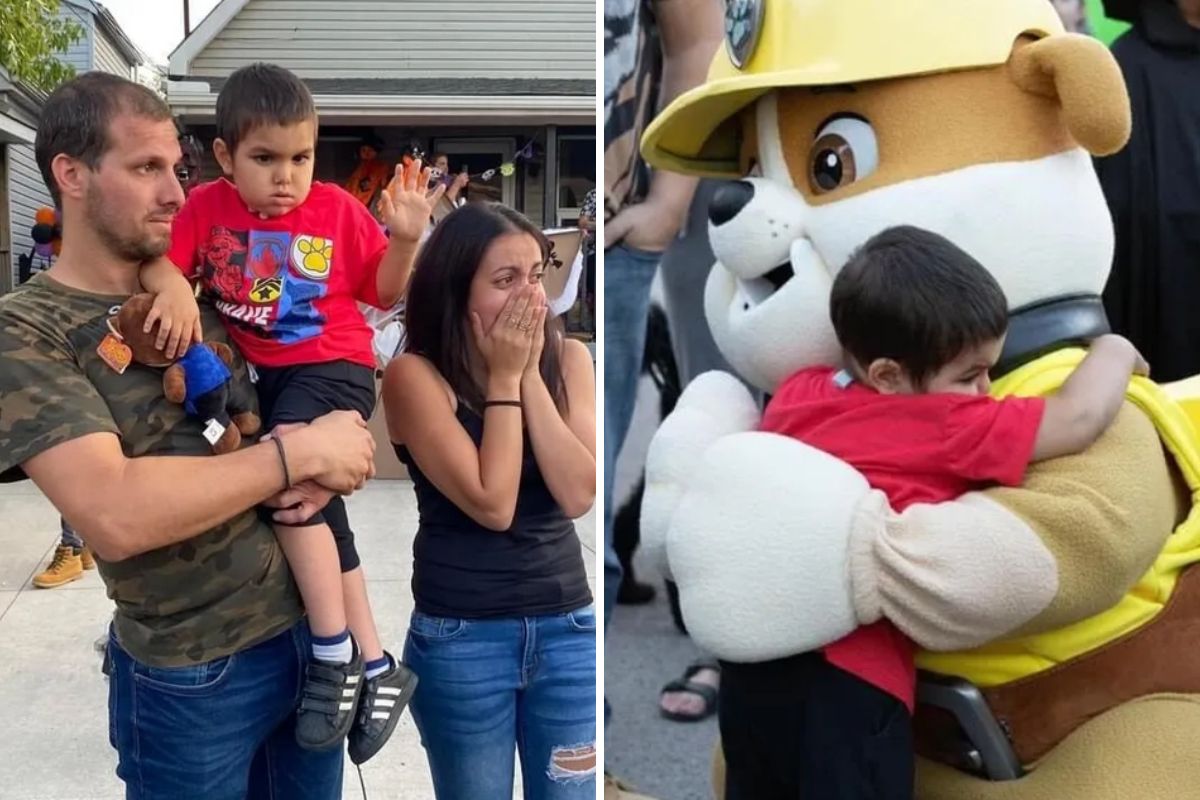 A 5-year-old's wish brought an early Halloween to a small Canadian neighborhood, and it was a moment they'll never forget.
On a little street in Ontario, Canada. children and adults alike could be seen dressed from head to toe in their best Halloween costumes.
This early celebration was brought to reality by a wish from Five-year-old Alexandros Hurdakis.
The little boy was diagnosed with brain cancer as an infant and has lived with it ever since. The experimental treatments his family helped him endure have stopped working, leaving them with the fact that his cancer was now terminal according to the Hurdakis family on the Canadian news outlet CBC.
A friend of the family, Paula Tzouanakis Anderson, knew that Alex wanted to see monsters and visit a haunted house, so she posted to the Crown Point facebook community and the town got to work
Just 3 days later the Hurdakis family street was shut down and the celebration had begun.
A massive Halloween parade was thrown, volunteer face painters as well as vendors with popcorn and cotton candy surrounded the street as Alex was carried through it all.
"We never expected so many people to help out," Alex's father, Nick, said. "It was something else. There are no words."
A GoFundMe was created to help the family keep up with Alex's medical needs and over $41,000 was raised in support.
The page also details the family's journey with Alex, and updates say that he has less than two months to live. A shunt within his brain is what is keeping him alive, but the love and support from the community is giving the family "courage" to keep going during such a difficult time.
"So many individuals came together to make this night great," Tzouanakis Anderson told CBC Hamilton the next day. "[Alex] was waving to every single person in the crowd. He knew it was for him…. You could see the love in his eyes."
Latest posts by Kayla Kissel
(see all)