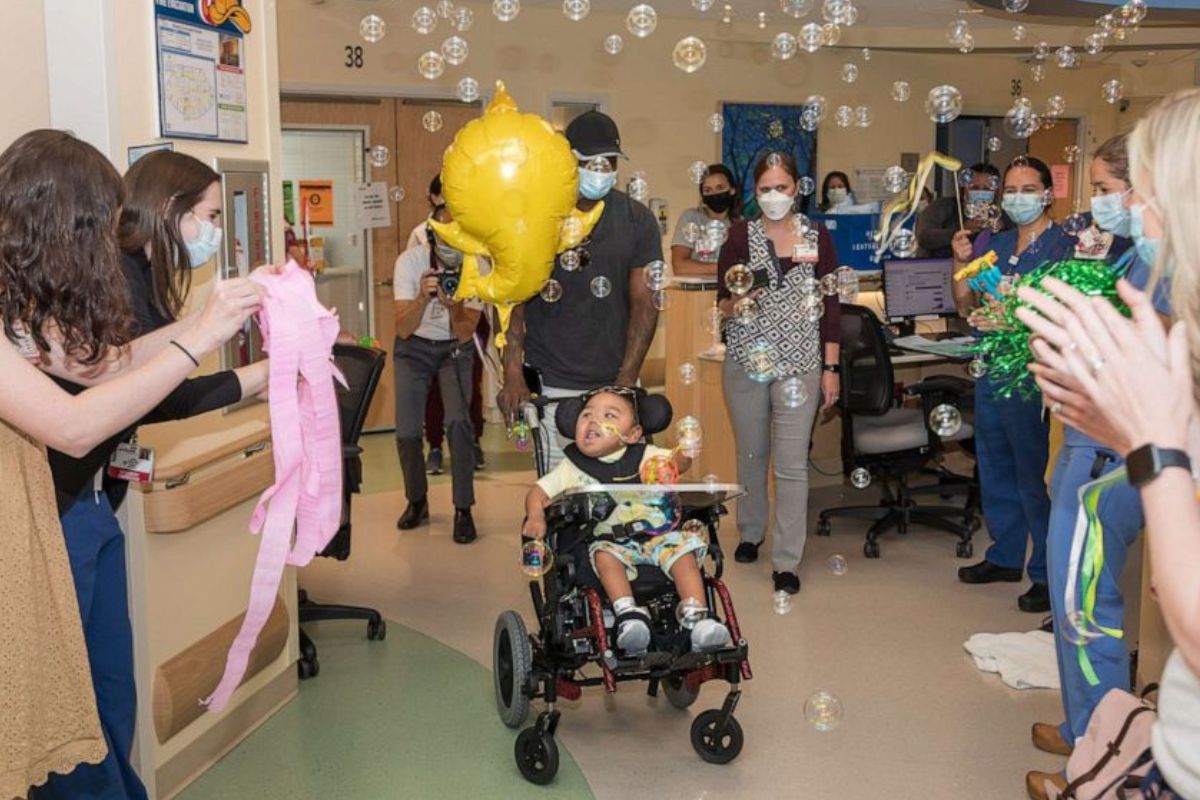 A Wisconsin 3-year-old recently beat all the odds, and after 640 days in the hospital, he was finally able to go home with his family.
"We don't really use the word miracle in medicine, but Kingston is a miracle," Dr. Allison Redpath Mahon, his nephrologist, told WMTV.
When Kingston Vang-Wraggs was born, he was diagnosed with a chronic kidney disease.
Around September of 2020, three months after birth, a bulge on Kinston's abdomen led his father, Tommy Wraggs, to bring him to the American Family Children's Hospital in Madison, Wisconsin.
His labs returned with abnormal results, and Kingston's body was puffy all over, according to Dr. Neil Paloian, one of his doctors.
Congenital nephrotic syndrome was his diagnosis.
"Congenital nephrotic syndrome is actually quite uncommon, even for rare diseases. Since I've been here at UW — in the seven years — [Kingston] has been the only case we've diagnosed," Paloian told Good Morning America.
This syndrome caused Kingston's body to pass too much protein, which is an essential for maintaining fluids in and out of the body. It required a kidney transplant, which would be very difficult to find due to his young age and little kidney size.
Kidney failure was imminent, and he eventually had both his kidneys removed, over 20 different medications, and dialysis at home. His restlessness at home became cause for concern, and Tommy immediately took him back to the hospital.
Kingston went into cardiac arrest, and after he was revived, UW health became aware of a flesh-eating bacterial infection. This would mean he has to stay in the Pediatric Intensive Care Unit for over a year, battling to stay alive.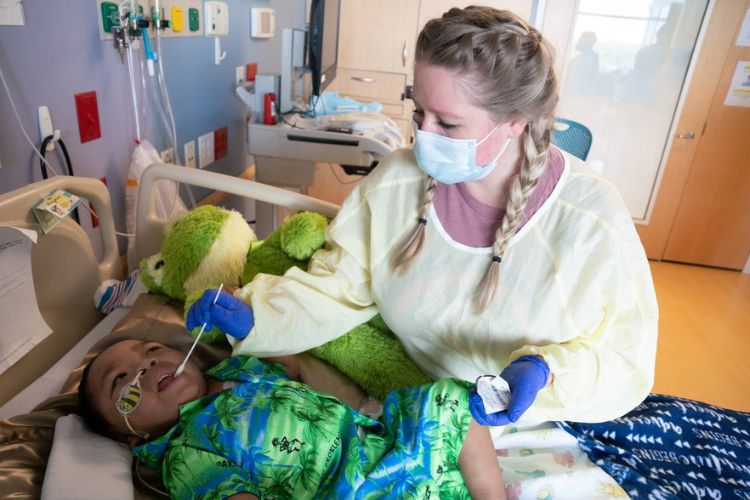 Tommy eventually quit his job at a car dealership to take care of Kingston full time, giving him all of his attention.
He was even asked to sign a "do not resuscitate" form for his son, to which he refused.
"The way I saw it is, if [Kingston's] willing to fight, I should be willing to fight and I'm his voice. He fought his way through it. How? None of us understand. But he's here."
Kingston stayed strong and fought his way throughout his battle in the intensive care unit, and eventually a match was found for a kidney. A kidney that would soon be his.
"I remember being in a locker room at the gym, trying to get dressed and trying not to cry in front of other guys in the locker room," Tommy recalled.
"I don't think I've ever cried from being happy. So it was pretty amazing."
His progress post-transplant was astounding, his doctors even claimed that it was the smoothest thing about the entirety of his medical course.
Tommy felt like Kingston had over 30 mothers, as the staff was so gentle and caring for him, braiding his hair and rocking him to sleep.
"Not only were they there every step of the way for my child, but they also checked on me and my wellbeing countless times," He said.
"They wanted to know if I'd eaten or slept, they took care of me when I was focused on caring for King," he added.
On June 29th the day finally came in which little Kingston would return home.
"Kingston made me the best person I could be. He saved me. I had a great job, a good career and everything but I don't really think I started living and enjoying life until I went through this journey with him," Tommy said.
The many doctors, nurses, and staff who cared for him throughout his stay sent him off with a wide array of balloons and colorful posters on his way to being discharged.
In the end, they cared for him like he was their own. Teamwork and motivation helped everyone push through this difficult time.
Kingston is a miracle, and although he's small, he sure is mighty.