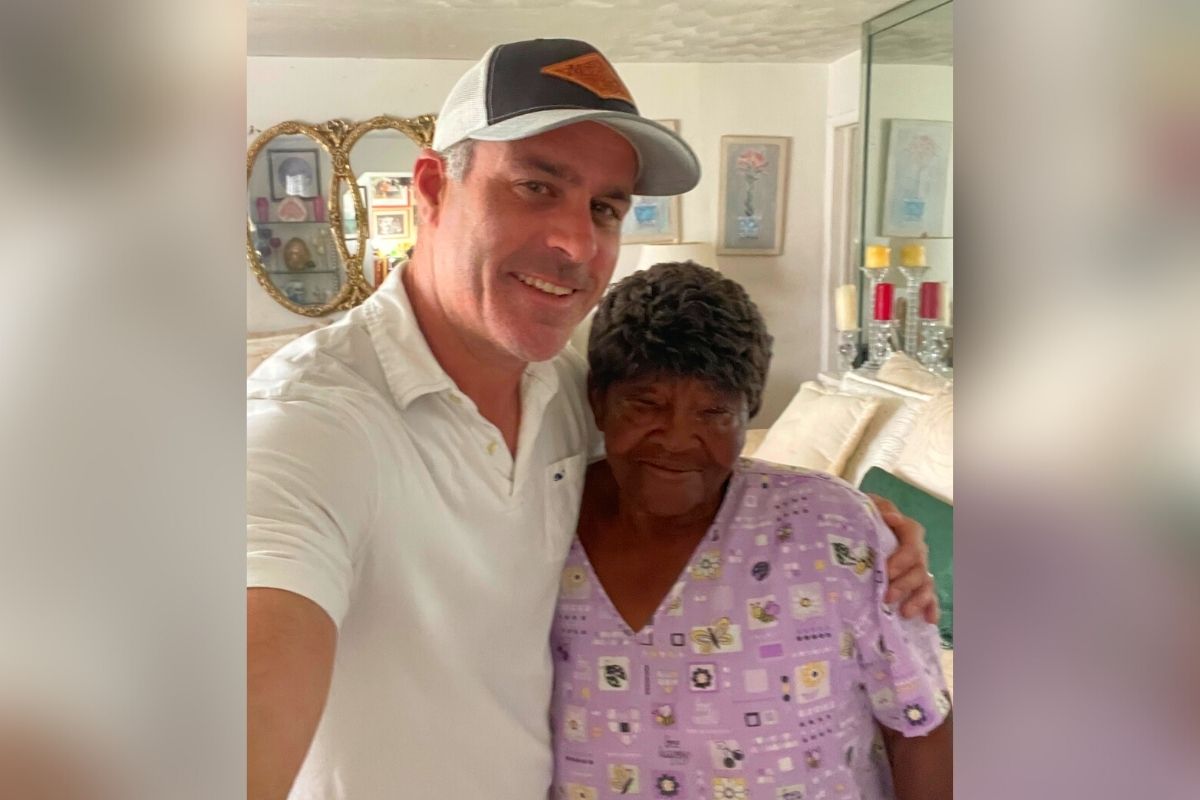 An 80-year-old Florida woman and a 46-year-old Rhode Island man have formed a strong bond over what started as a misdialed number.
Over 20 years ago, Gladys Hankerson, was trying to dial her sister in Maryland when she misdialed the number and rang Rhode Island resident, Mike Moffitt, instead.
The mistake sparked a strong friendship that has now spanned over two decades.
"At first, it was just like her saying, 'Oh I'm sorry!' and she's really Southern, very hospitable, polite, very sweet, she's like, 'I'm so sorry, child!' and then she hangs up real quick," Mike said.
But it didn't stop there. Gladys continued calling Mike, and he finally asked her who she was and where she was from. That's when the Delray, Florida resident told Mike that she was trying to reach her sister.
"It was at first her misdialing," Mike said. "Then I think she just started calling, not misdialing."
Gladys said she instantly connected with Mike because he felt like family.
"He's a very nice person," she said. "I love him to death."
The pair stayed in touch and their friendship grew deeper and deeper as they talked about their children and bonded over life experiences.
"She had her son call at one time to let me know that somebody close to her passed away. He was like, 'My mom just wanted me to call and let you know,'" Mike said.
That's when Mike understood that their relationship was more important than just a casual check in – they had become good friends.
"All of a sudden I understood what it meant to her," Mike said.
But just two weeks ago, after 20 years of phone calls, the pair finally met in person when Mike took his family to Florida for Thanksgiving.
Gladys was excited to see her friend for the very first time.
"I said, 'Mike!' I froze," she said. "He made my day. Yes, yes. I hugged him, he hugged me and we took a picture."
"In the world these days, you don't meet too many nice people," Gladys said of her long-time friend.
"There are incredible people in this world that are a wrong number phone call away," Mike said in a Facebook post sharing the picture with Gladys – his good friend.