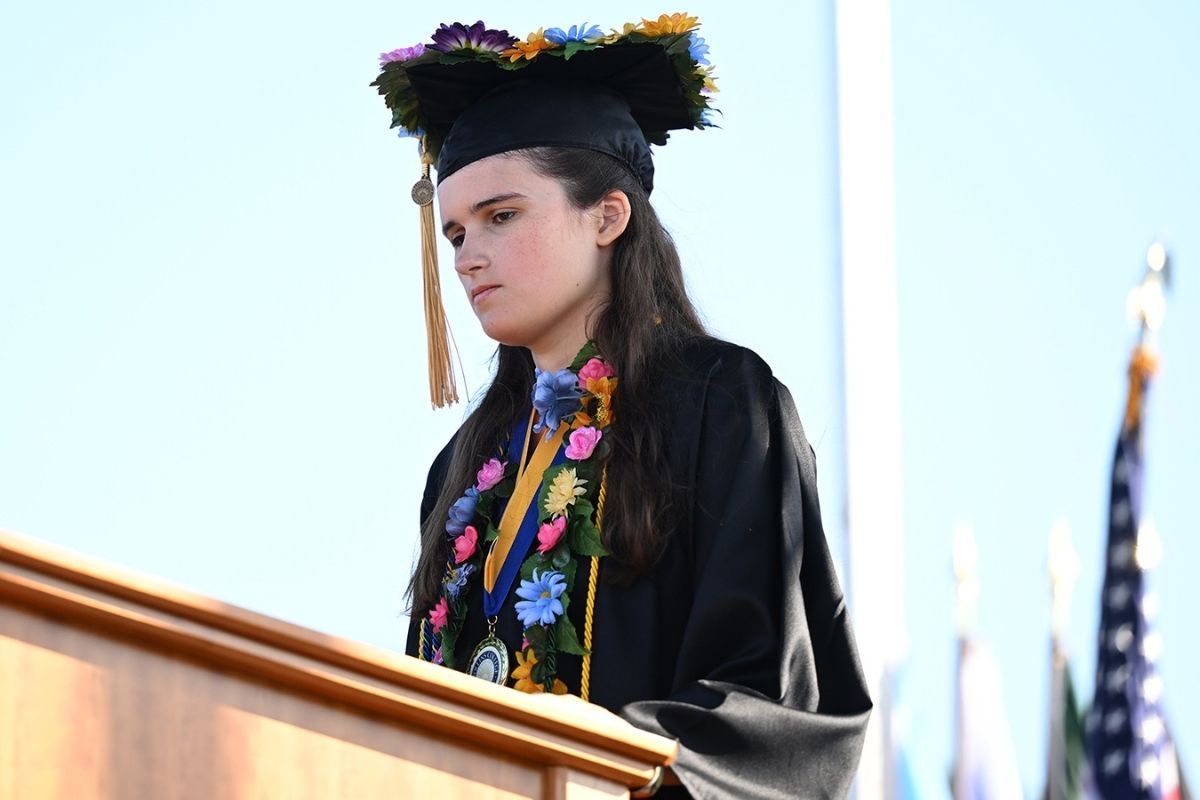 A 24-year-old woman, who lives with a form of non-speaking autism, just delivered a powerful commencement speech to her 2022 graduating class.
With a bright future ahead of her, Elizabeth Bonker, already has a resume to which most would only dream to achieve.
The social innovation major, English minor, and 2022 valedictorian is an author, activist, lyricist, and founder of the nonprofit Communication 4 ALL – an organization dedicated to providing communication resources for all non-speakers.
She did it all without speaking a word, but her journey to get to where she is today wasn't easy.
When Elizabeth was born, she could speak, but then suddenly at 15-months-old, her words were inexplicably taken from her.
"My parents took me to Yale Medical School, where I was diagnosed with autism. Despite what the doctors said, my parents never gave up on me. They recognized that I was a thinking person trapped in a silent cage," Elizabeth wrote to Rollins College during an interview.
It wasn't until her grandmother saw a 60 Minutes episode discussing the use of Rapid Prompting Method, a technique used by nonspeaking people to learn communication, that things really started to change.
"When I first started, I spelled out words by pointing to letters on a letter board. Now, I communicate by typing on a keyboard," Elizabeth wrote.
"With months of practice, I made progress, and the world began to open up to me. I started writing poetry because it allowed me to say more in fewer words."
Armed with communication skills and an appetite to help others, there was no stopping Elizabeth from accomplishing all her dreams.
On top of starting her own nonprofit, Elizabeth has given a TEDMED talk, starred in a documentary, worked with musicians such as Rage Against the Machine, and helped countless others find their voices – all while graduating with honors from Rollins at the top of her class.
On the day of graduation, Elizabeth stood confidently in front of her 2022 class as she delivered her iconic commencement speech, to which got a standing ovation.
"I am delighted to be one of five valedictorians representing the class of 2022 and am honored that my fellow valedictorians selected me to give the commencement address."
When asked what she wants to do next, Elizabeth said her dream is to ensure that there is communication for all – a dream we know she has the power to turn into reality.