Thoughtful Teen Builds Free Desks for Underprivileged Kids Who Need One for Distance Learning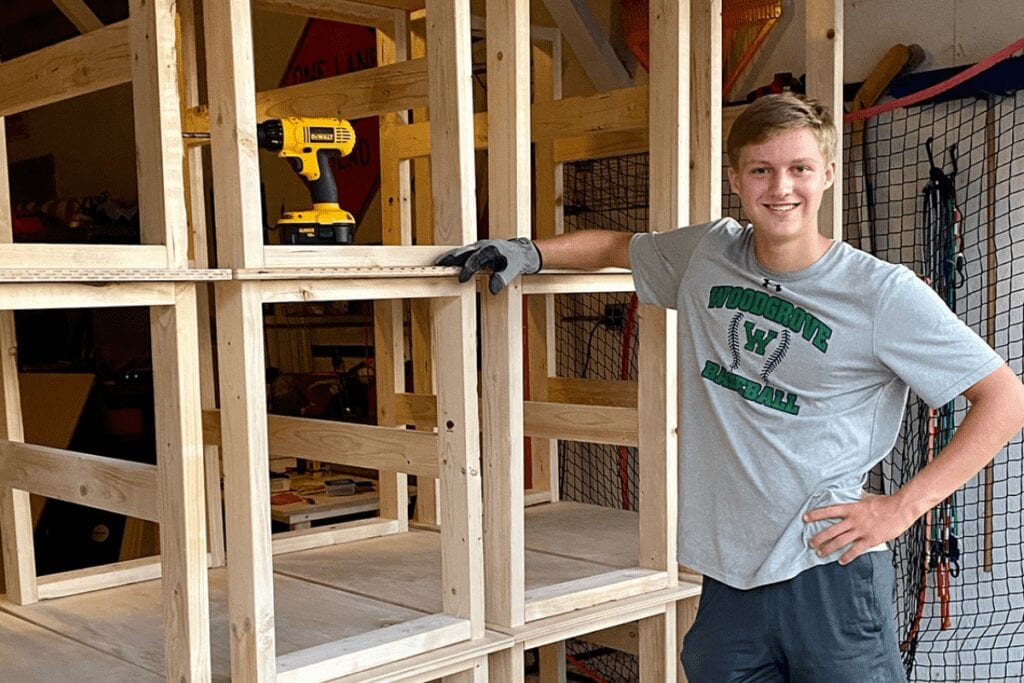 After building himself a desk for distance learning, 17-year-old, Colby Samide, spent the last week of summer vacation building 40 free desks for underprivileged kids.
"It's sad knowing there are kids that can't afford them," Colby, from Purcellville, said to PEOPLE.
The idea began after Colby found himself getting distracted trying to do schoolwork at the kitchen table – a practice usually recommended by education professionals – but when it comes to live instruction, that strategy can get distracting.
Colby experienced this struggle first hand this past spring, when he tried working at his family's kitchen table. "It was just too loud", he said. So, the teen went to Target and bought a premade desk for his bedroom. But Colby quickly realized the desk was too small and he felt like he couldn't get comfortable.
About a month ago, Colby, who loves woodworking, built himself a custom desk out of a freshly cut wood and set it up in the guest bedroom.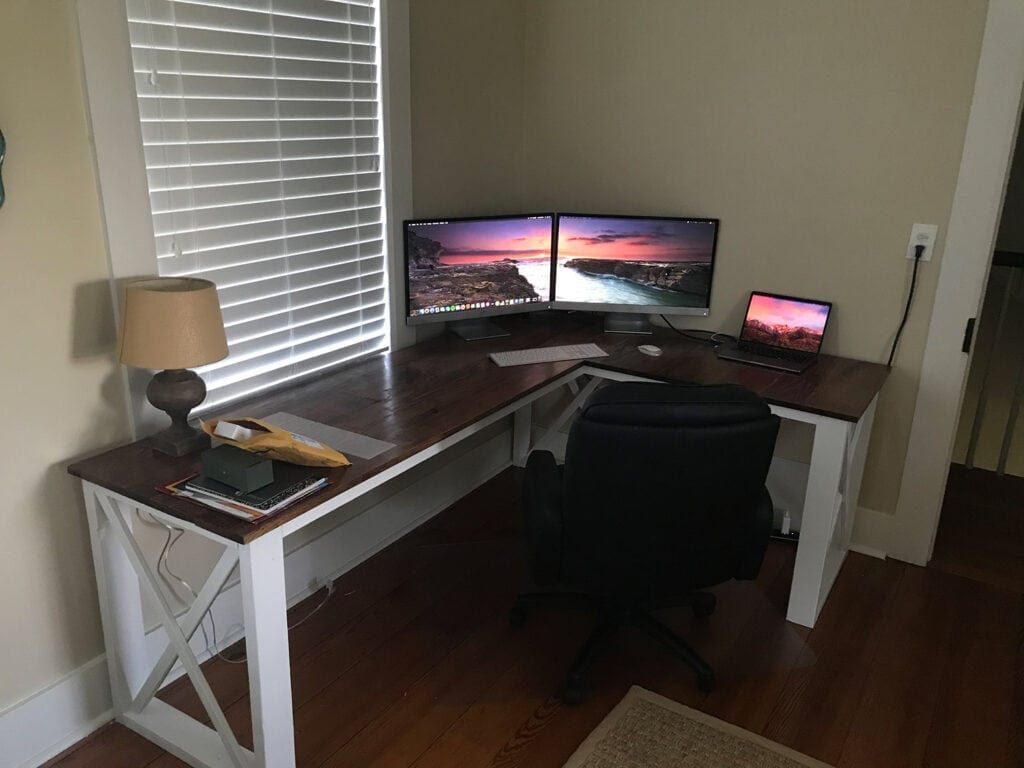 "I love that thing — it's awesome," Colby said. "My desk is a great place for me to sit down, not procrastinate and get things done. I know it's hard to do that when you're sitting on the floor or the kitchen table."
The week before school started, he decided to take his hobby to the next level by building desks for underprivileged kids. He created a Facebook page called, Desks for Distance, so his kind efforts could reach more people.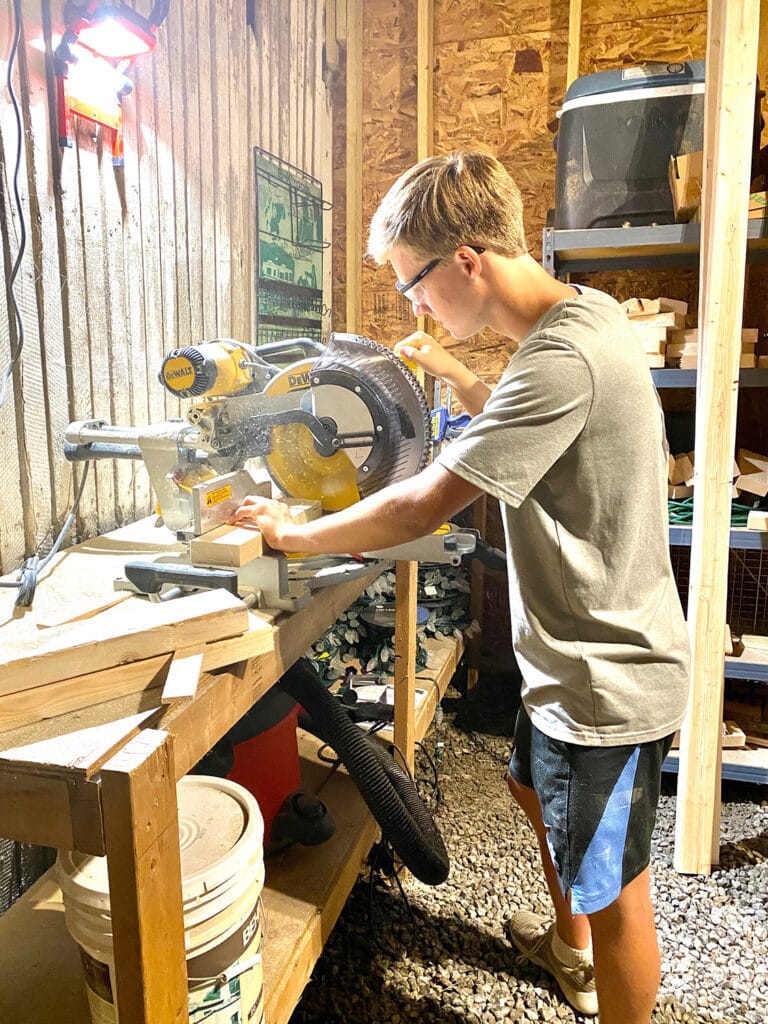 In just a couple short days, the ambitious teen raised $2,000 and was overwhelmed with requests, and eventually capturing the attention Loudoun Times-Mirror. Hundreds of parents who aren't in financial need wanted desks for their kids. He had to ask people to please stop donating money, because he had more than enough.
"It absolutely blew up," Colby says. "People kept sharing it."
Over Labor Day weekend, he completed 40 desks before starting school on Tuesday. But Colby's favorite part of the whole process is delivering the desks.
"That's the golden moment," Colby says.
The first desk was delivered on Friday to Kate Kurtzke, a fourth-grade teacher at Creighton's Corner Elementary School.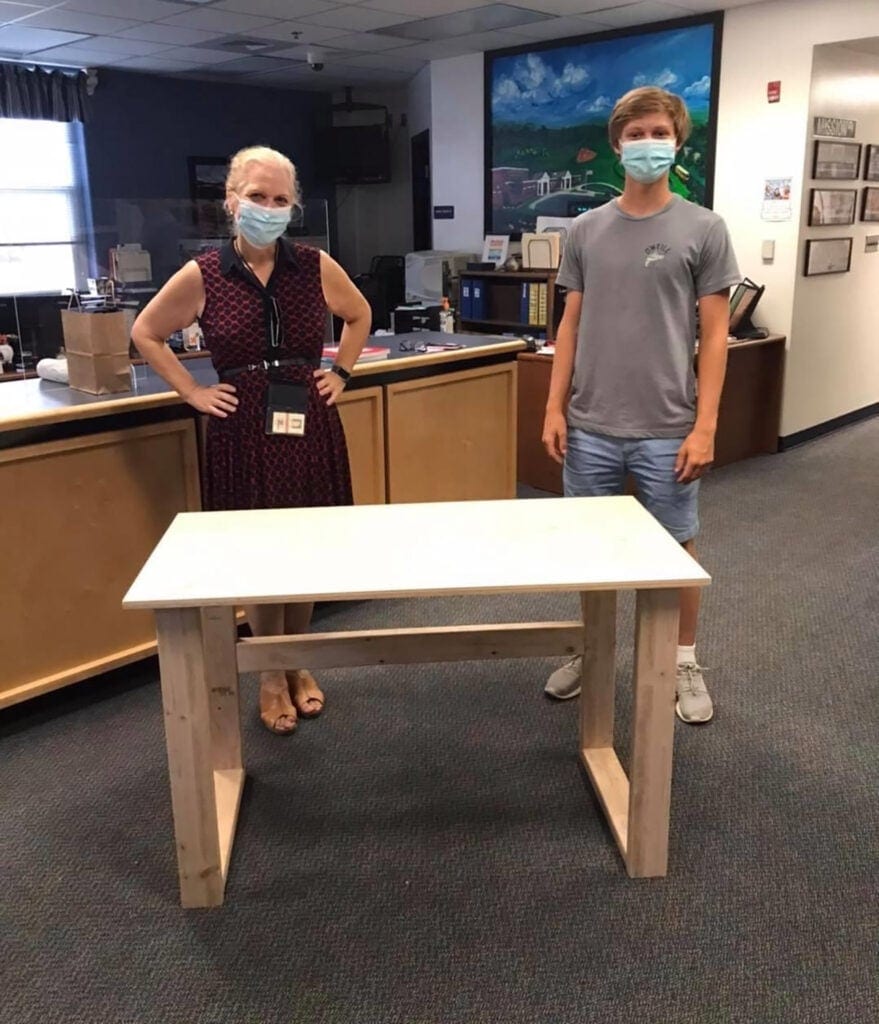 The week before school started, Kurtzke did virtual meet-and-greets with her students and saw children sitting on their beds, the floor, and other places that would make it difficult to pay attention to learning. She casually asked parents if everyone had a desk for their child.
"That's such an important part of school," Kurtzke says. "How your desk is set up is a really important part of how you're going to be able to work."
One parent said they simply didn't have the money to buy a desk.
"My heart sank," Kurtzke says.
She then messaged Colby, and within 24 hours he built and delivered a desk for the child.
"I made Colby sign it. This is your gift, it's a work of art — and great artists always sign their work.
On Monday, Shannon Van Es and her son Xavier picked up his new desk from school. The 31-year-old mother of two boys has disabilities caused by severe rheumatoid arthritis. She's also raising her sister's two children. Her disability checks cover the family's bills but don't go further. A new desk was "absolutely not" in the budget, she says.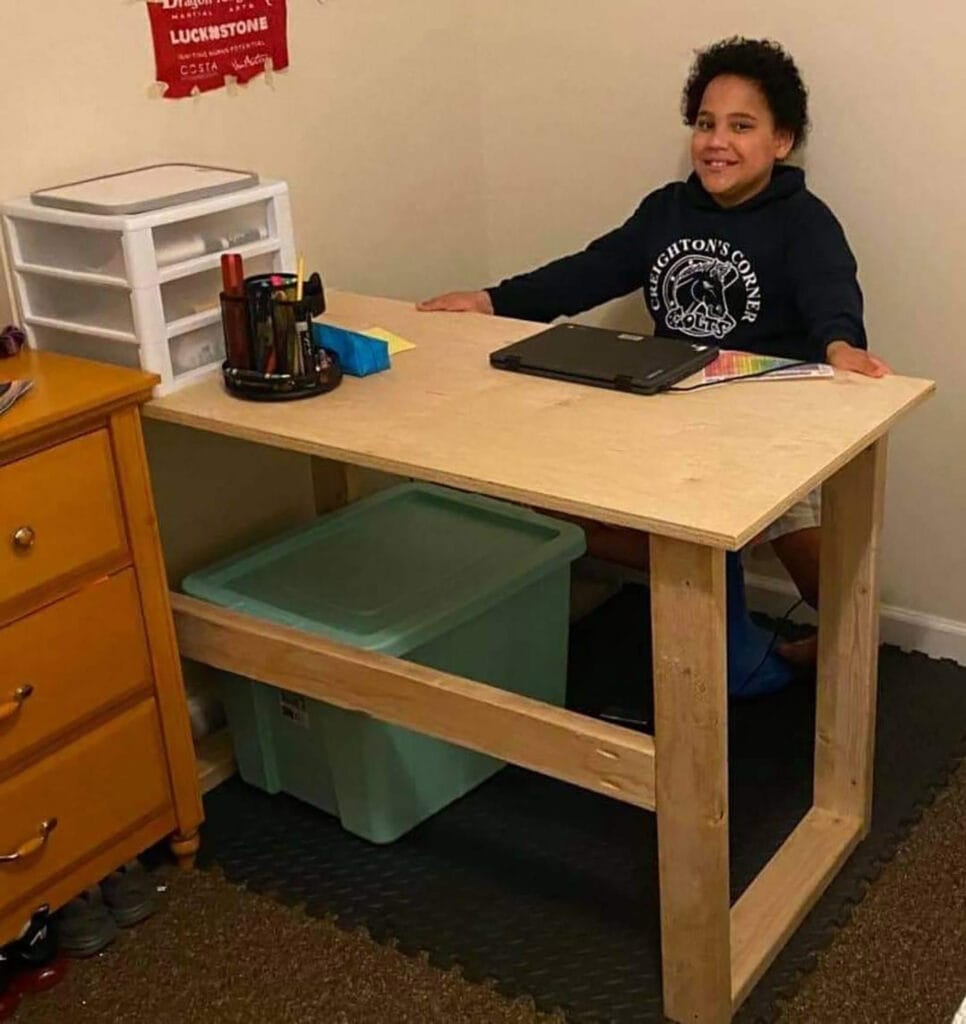 "We appreciate it so much," Van Es told PEOPLE.
Xavier, 9, was going to start fourth grade working on his bed or in the living room. The night before virtual learning started, they set up his desk in the corner of his room, plugged in his laptop and organized his school supplies. He absolutely loved it!
"It's a really well-made desk — you would think it was professional," says Shannon. "We can keep it forever. It's not painted, so I told him he can make it his own. He can take it to college — and it will have memories of whatever he painted at this age."
Thank you for your efforts, Colby! It's people like you, who shoulder the responsibility for change and make it happen. We can't wait on people to make change for us, we must be the change we want to see. This story is more proof that one person can make a big impact.
---
Good News Of Your Own?
Share Your Story Here

Report a typo or email us your Good News:
share@majically.com