Texas dad dances outside his son's hospital window while he gets cancer treatments
Dad's will do anything to get a smile from their kids, and one Texas dad is pulling out all the stops, or should we say 'moves', to bring a smile to his son's face while he's undergoing cancer treatments.
Ever since Chuck Yielding's 14-year-old son, Aiden, started chemotherapy earlier this year, he's been outside his hospital window at Cook Children's Medical Center in Fort Worth dancing up a storm.
The idea was born when Aiden was diagnosed with acute lymphocytic leukemia (ALL) at the beginning of the global pandemic, and hospital restrictions only allowed one parent to be with him during treatment.
"Just anything to bring his spirits up a little bit, and let him know he is not alone. We are with him," the Texas father told KTVT.
Every Tuesday, Aiden goes in for chemotherapy treatment and is accompanied by his mom, Lori, who works at the hospital, according to a hospital press release.
While mom and son await treatment inside the clinic, dad is outside, looking for the nearest window, and then waits patiently until his son can peer out and watch the 'majic' unfold.
When Aiden appears at the window, he gets on the phone with his dad and watches as Chuck puts on a solo dance party in the middle of the hospital parking lot.
It is in this moment that the pair can forget about the stress and worry of Aiden's condition, and focus on having fun. And my what fun they have, as no dance is off limits – from the sprinkler to the robot, dad pulls out all the dance moves just to make his son smile.
"It's funny watching him figuring out all that he is going to do," Aiden told KTVT. "It just cheers me up sometimes."
Going beyond just making her son feel a little better, Lori told the outlet that the dancing also proves how nothing can get in the way of their family's love and support for one another.
"Family is everything, togetherness is everything," she said. "But even when you can't be together as a whole family as a unit, you find ways that you can."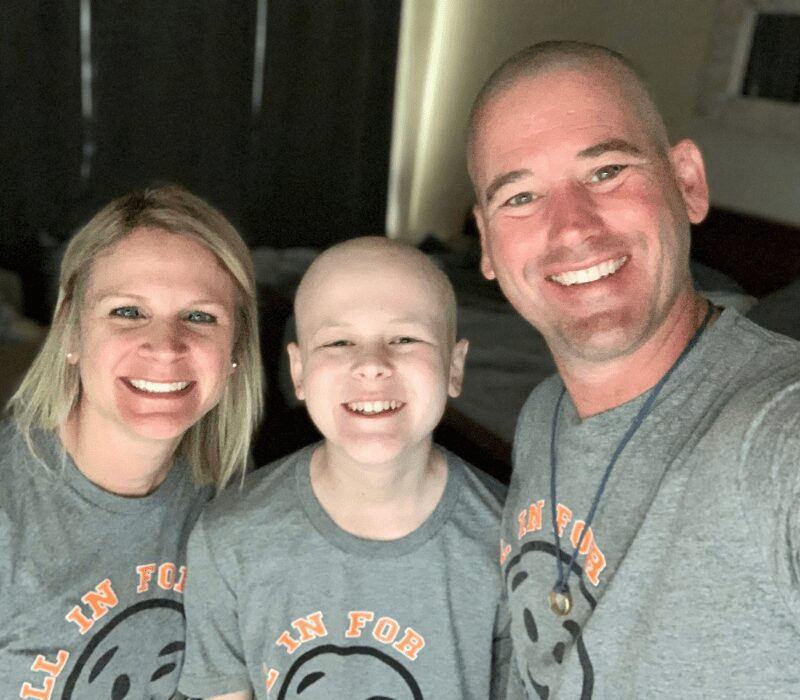 The Yieldings have created a Facebook group called "ALL in for Aiden," where they document the teen's journey and provide updates along the way. The group currently has over 1,100 members and growing.
Chuck and Lori are also planning to host a blood drive on Saturday, Oct. 3 in Fort Worth.
No matter what you're going through, with a little help from your friends or family, a smile seems to be just a few short dance moves away. Keep up the positive attitude, Aiden, we are wishing you a long life filled with lots of love and dancing! Stay strong!
---
Good News Of Your Own?
Share Your Story Here

Report a typo or email us your Good News:
share@majically.com