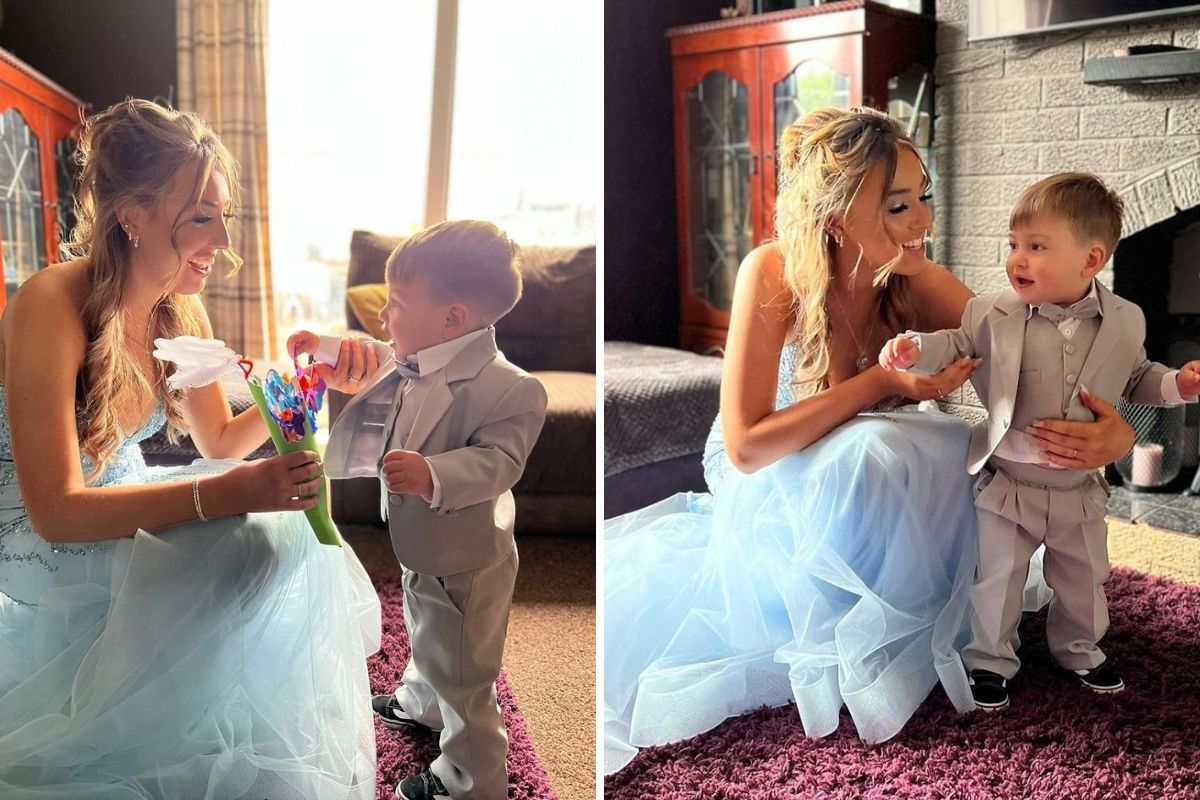 Prom is the event of the year for highschoolers. It's a once in a lifetime experience, and for one teen mom, she wanted to live that moment with her favorite person by her side – her 18-month-old son.
16-year-old, Melissa McCabe, of Merseyside in England, gave birth to her son Arthur at only 15 years of age. She recalled that finding out she was pregnant so young was hard, she wasn't in the right headspace with school, and felt like it just wasn't for her.
But after having her son, there was change within her.
"Growing up, maturing … he was a massive part of that," McCabe said.
"I was pregnant, had him and then went back to school and did my exams."
Her motivation for school was revitalized, and she even plans to study health and social care in college, continuing her education at a higher level.
The choice for Melissa's date was easy, she chose her son Arthur!
"Everyone took their boyfriends to prom whereas I took my biggest blessing," she wrote in a video posted to Tik Tok.
The two got all dressed up to attend the event, garnering a ton of positive attention from her fellow classmates and attendees.
And being that Arthur is still so little, he only stayed for an hour and then went to stay with a babysitter while mom finished out her prom night.
"It was so nice to have him there with me to celebrate it because he was such a massive part of it," she said.
"Everybody loved him and said how gorgeous he was."
Despite the tough moments from her last year at high school, she received massive amounts of flexibility and support from her school and family.
Both Melissa and Arthur had a blast, she said her son's favorite part was definitely the snacks!
"Now look at where I am. I'm a mum, done really well in my exams and I'm here." Melissa said, the proud mother ready for her next chapter in life with her son by her side.