A teen who spent most of her life in foster care finally has a someone to call mom – and just in time for Mother's Day.
When, Monyay Paskalides, aged out of the foster care system, she said she was preparing herself for life on her own – a life without a parent to lead the way – she was terrified.
"It was really hard going from being in a group home with an adult to help you, to immediately being by yourself without an adult to help," Monyay, told Good Morning America. "It was lonely," she added.
New Beginnings
But loneliness didn't last long. Monyay's former case worker, Leah Paskalides, officially adopted the teen on April 27th.
The pair first met about 6 years ago when Paskalides was assigned as the teen's caseworker at Safe Children Coalition, a local nonprofit organization that helps children in Florida's foster care system.
"I met her, and I saw a lot of myself in her," Paskalides said of her now-daughter. "Once she trusted me, we just clicked."
Paskalides said she would have adopted Monyay sooner but was unable to because of the conflict of interest in her role as a caseworker.
The Adoption Idea
But the whole idea of adopting an adult came from an unlikely source. After watching a documentary film about a man who'd been adopted as an adult, Paskalides presented the idea to Monyay, and within six months they'd made it a reality.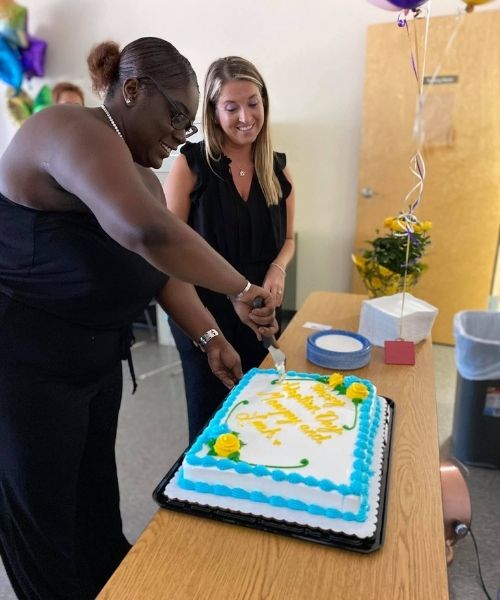 "I told her that I saw [this film] and asked if it was something she would want, and she said yes," Paskalides recalled. "I wanted to make sure she knew that she had somebody who loved her."
So, on April 27th, a courtroom made the adoption official, and a new family was born.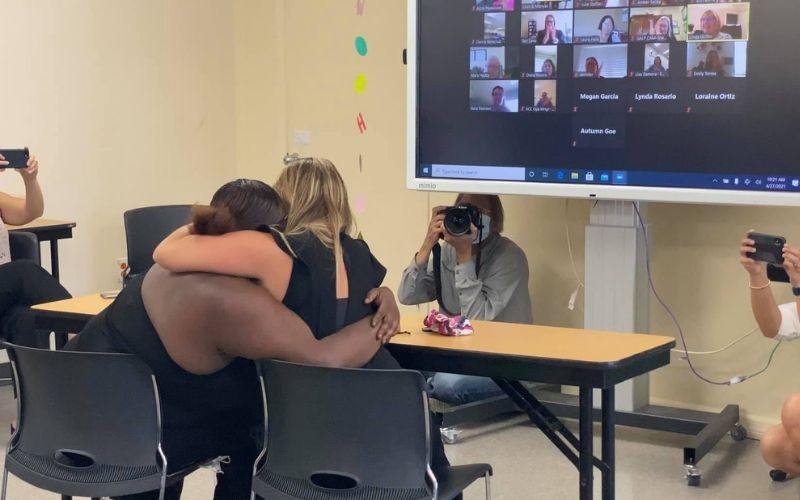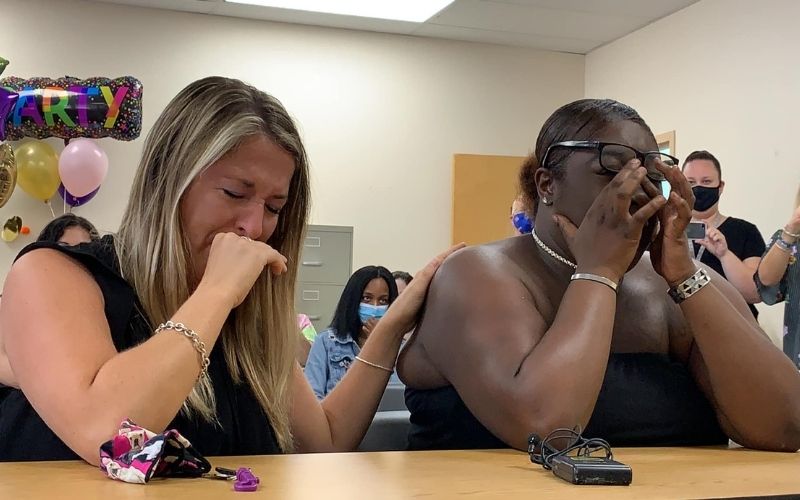 "As soon as I put my hand on her shoulder, I lost it crying," Paskalides said of the moment.
"I still can't really describe the way I felt in that moment. It was beyond words," Monyay said. "That's the one thing I've wanted my entire life, to have a mom."
---
Good News Of Your Own?
Share Your Story Here
Report a typo or email a good news story:
share@majically.com