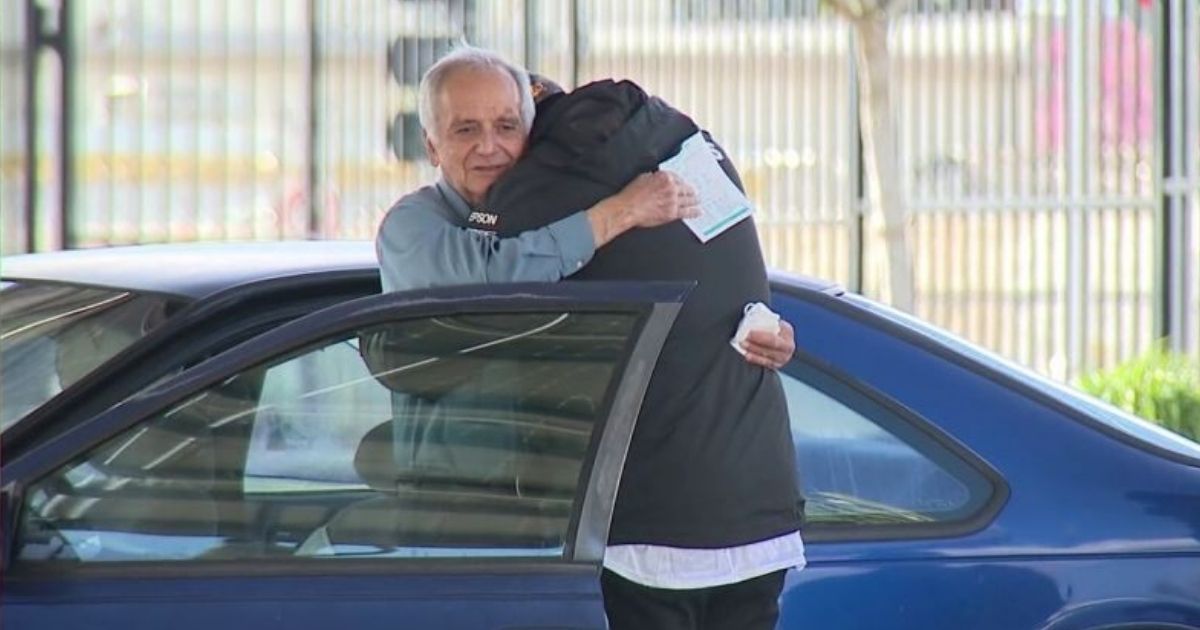 After several days of seeing the same man dig through the trunk of his 1997 Ford Thunderbird, Steven Nava, surprisingly discovered the man was one of his former substitute teachers from high school.
Jose Villarruel has apparently been living out of his car for the past few years so he could afford to send money to his family who lives in Mexico.
"I couldn't possibly support my family and extended family in Mexico and rent an apartment here at the same time," Villarruel told KCBS.
His situation only got worse when the teacher's hours were cut at the beginning of the coronavirus pandemic.
Struggling with the thought that 'Mr. V' was living out of his car, Steven felt compelled to do something about it.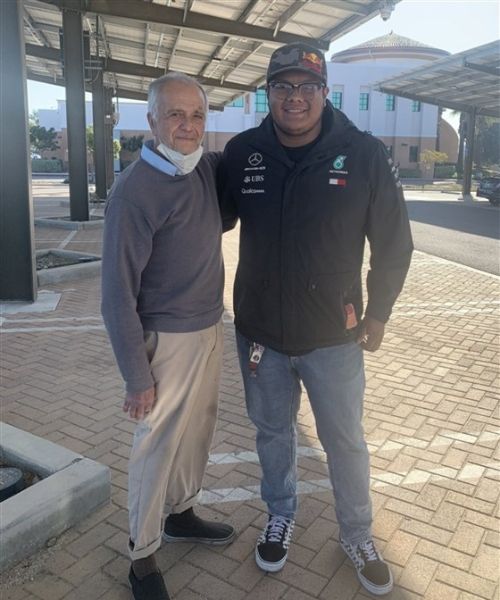 "Every day I'd go out to work around 5 a.m. and see him going through his trunk," Nava told KCBS. "I just felt the need to do something about it."
Raising Money for Changes
Nava started a GoFundMe called, HELP MR.V!, where the page has already raised just over $27k.
"Mr.V was a great, funny, and helpful educator and substitute teacher in the Fontana Unified School District. He's struggled with getting back on his feet after the pandemic hit and has been living in his car despite the brutal weather and living conditions," the GFM page description explains.
"This fundraiser is to help him out financially and getting back to normal life. Any help is appreciated, thank you, god bless."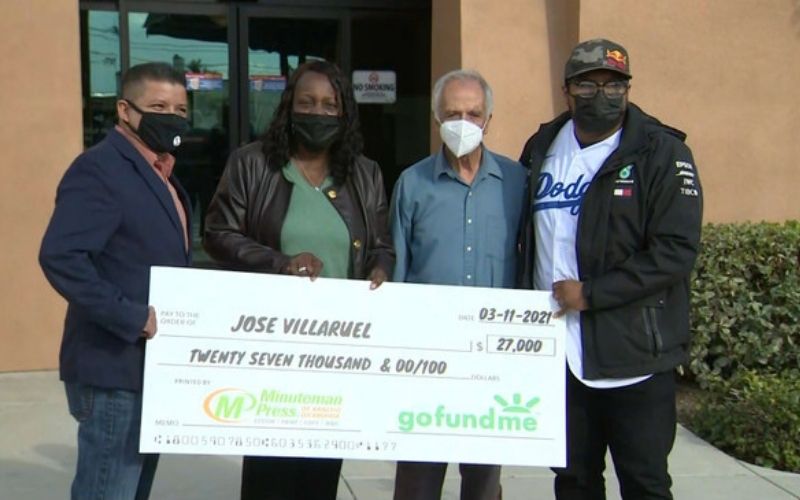 Excited about the donations for his former teacher, Nava presented Villarruel with a $27,000 check last Thursday, which also happened to be Villarruel's 77th birthday.
With balloons and happy birthday singing from his former students and community members, Villaruel felt a huge weight lifted off his shoulders.
"It is an experience of my life that will be kept for the rest of my life, I carry it in my heart", said Villaruel.
"I felt that something was going to happen, that things were going to change, and it happened suddenly when I least expected it," he added.
It turns out that Mr. V was teaching his students more than just math, he was also teaching them compassion.
---
Good News Of Your Own?
Share Your Story Here
Report a typo or email a good news story:
share@majically.com