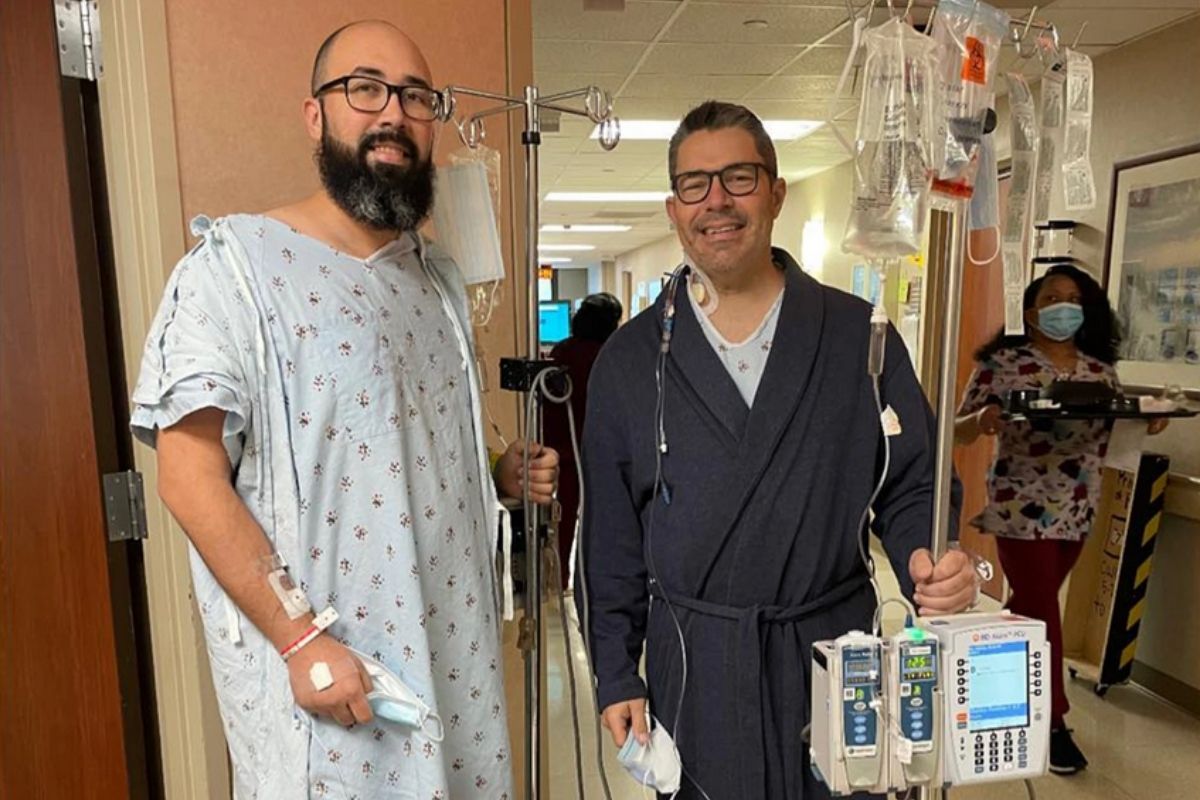 A single dad from North Carolina received a life-saving kidney transplant from a complete stranger, and it's all thanks to social media and a little kindness.
Steve Sanders is a 46-year-old single father of two, who suffered from an uncommon genetic condition called, uromodulin kidney disease (UKD), which causes loss of kidney function over time. Despite this, he was a healthy man who's "extremely active" and loves to exercise.
But when both of his kidneys started to fail, his doctors requested gave him two options: go on dialysis for life or get a kidney transplant.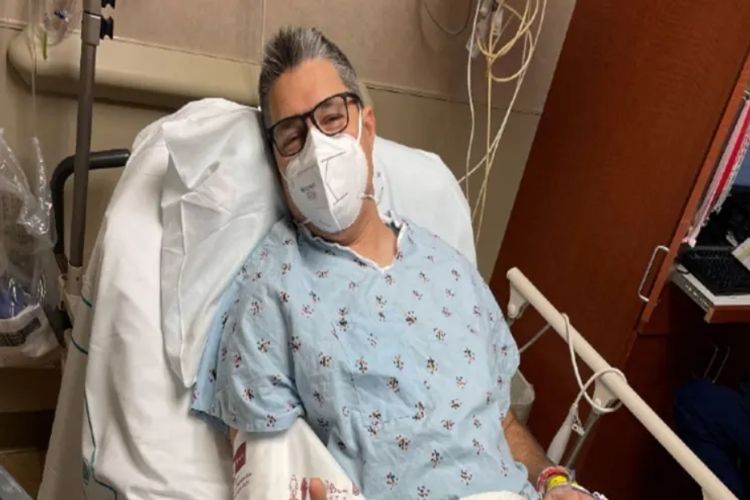 After witnessing the struggle of other dialysis patients, and also having two kids at home, Sanders decided to take his chances on the kidney transplant list.
"I did not want to go on dialysis…as an active father of two young kids," Sanders said. "If you go on dialysis, it's really taxing on your body."
Sanders was desperate to find a donor, so, he created a website and posted on his social media platforms to try and find one. At least 26 people submitted paperwork to become donors, but none of them were a match. After a year and a half of finding the right donor, Sanders found a match with Chris Perez.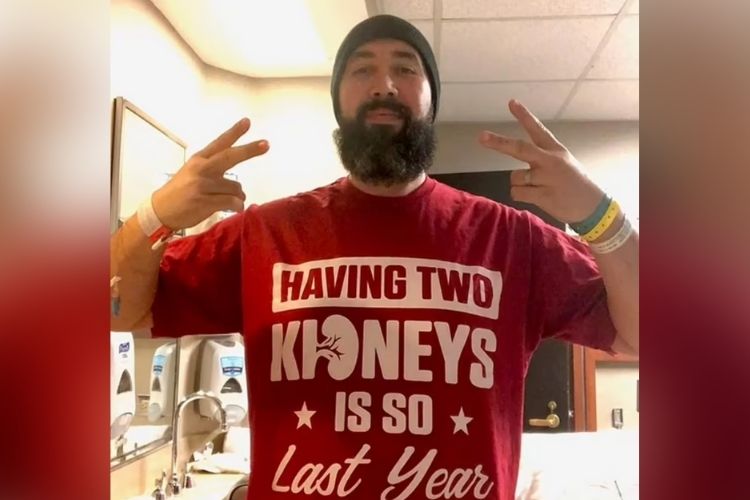 But after a year and a half of searching, Sanders' social media post finally found the eyes of Chris Perez.
Perez is also a father and the director of volunteer services at Atrium Health Carolinas Medical Center. One day, Perez's wife came across Sanders' story on social media, and showed it to him. Knowing how important the role of a single dad was, Perez decided to take action.
A week after filling out and submitting his donor paperwork, Perez started doing extensive research on Sanders' condition, which made him want to help even more.
"Here's this serious health issue that you can't control and is no fault of your own, yet could severely impact your quality of life and your ability to see your kids grow up," he said.
Ultimately, Perez said that he wished to set an example for his kids to show kindness and empathy.
"I always tell my kids that we need to work really hard to be kind for others and kind towards others," Perez said. "I really believe that at the end of the day, our kindness and the way we are compassionate toward others—that's the legacy we leave behind after we're long gone."
After Perez was approved for the transplant, he and Sanders contacted each other for the first time. Sanders said that he felt an "immediate connection" with Perez after speaking over the phone.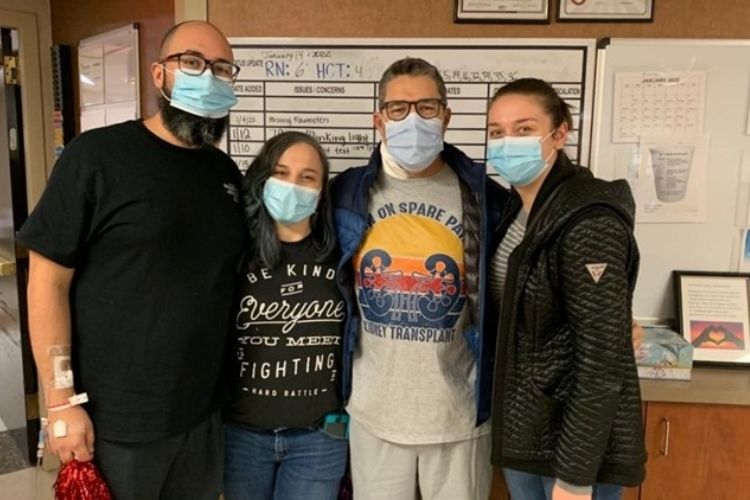 "It was like I knew this guy my whole life without ever meeting him," Sanders said. "We clicked right away."
Dr. Kent Kercher performed Perez's surgery at Atrium Health Carolinas Medical Center where Perez's left kidney was removed with a laparoscopic device. Then Sanders' surgery took place in January – it was a success and Sanders' body seemed to react well to its new kidney.
"I woke up and I felt really great," Sanders said. "I felt like the fog was lifted. I didn't feel fatigued and it just got better and better over the coming weeks."
Perez said how the two of them "helped each other get through those initial post-surgery boredom days" while recovering at home. They even text each other on a daily basis.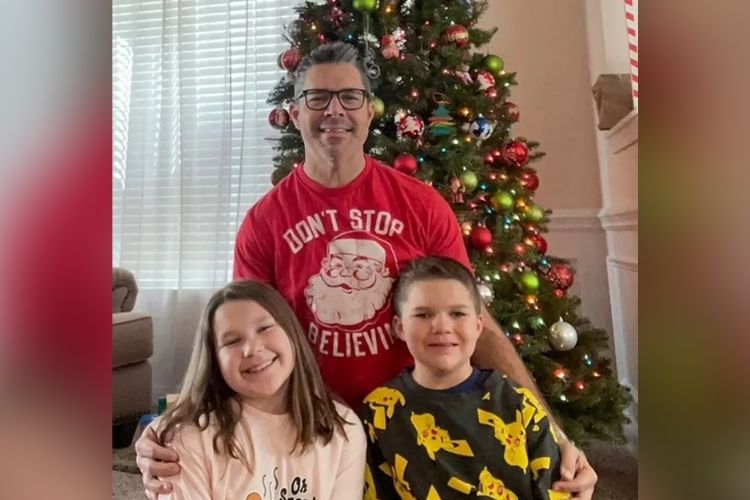 "My life has been enhanced by knowing him, because he's just a really great guy and he's a good friend," Perez said of Sanders.
"I got a kidney," Sanders added, "but I also got a really great friend out of this."
It just goes to show how practicing a little kindness can quite literally lead to all the best things in life.