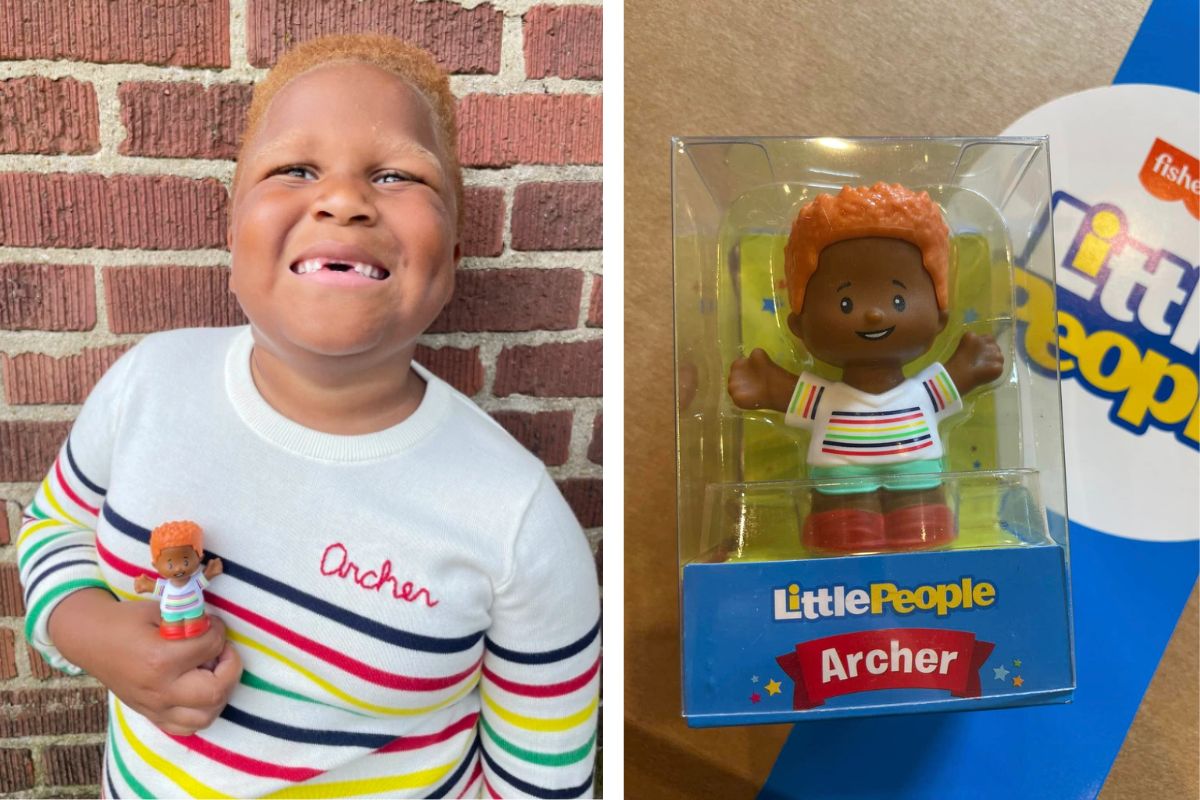 One mom and her son had a huge surprise after a magical toy reveal.
5-year-old, Archer Coffman, walks down the aisles of stores and is met with the constant lack of representation. He never sees any toys with brown skin and red hair.
"When there aren't toys like him, he asks why," Niki Coffman, Archer's mom, tells TODAY.com. "He notices."
Archer says that it doesn't feel good to not see himself in other toys, and that "Everyone should have that," and that seeing representation "makes them happy."
His mother Niki Coffman knew that Fisher-Price had the most representation and thanked the company for having that as she ordered the Little People figurines for Archer's school.
"It's hard to find a toy with brown skin and red hair," Niki says. "So I wrote to Fisher Price, thanked them profusely for the work they were doing and then left a P.S. that said something like: 'If you ever decided to design a Little Person with brown skin and red hair, please let us know.'"
In the thank you email she attached a photo of Archer himself, showing Fisher-Price the face of a real kid who benefits from it.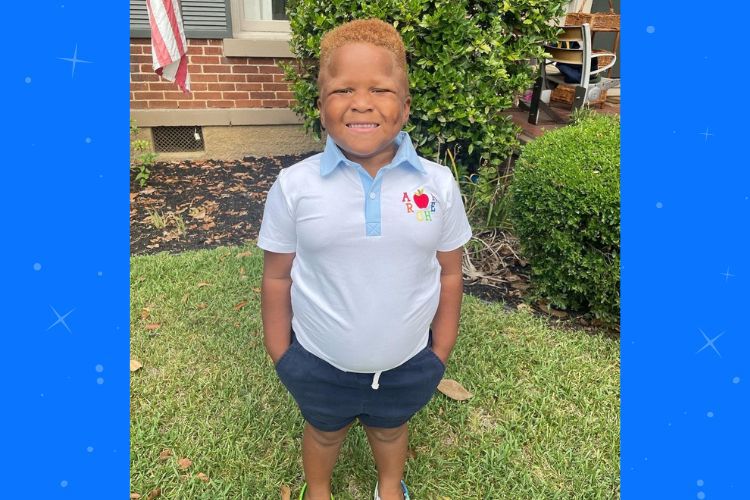 She received a kind email back with a special surprise.
Coffman said via facebook that, "…nothing could have prepared me for what arrived this morning."
Little People had sent the family a package and made Archer himself into a figurine! They went above and beyond copying everything from his bright hair to his striped shirt!
"He snatched the box out of my hands…whipped around and shouted: 'It's me! It's me!'" she adds. "He showed everyone. He didn't put (the toy) down all day."
It was a moment of pure joy for Archer, as he and his mother saw the representation they've always dreamed of.
"The amount of work and effort and care they put in to this toy was astounding," Niki adds. "The thing that just keeps blowing my mind is the number of people who obviously worked on this…it's hard to describe how impactful it feels, to think of people I don't know in boardrooms somewhere looking at a picture of my kid and thinking: 'What else can we do?' Because as a mom I think about that every day: How else can I smooth the path for him?"
The magical moment went farther than just a figurine. It provided Archer with someone like him, something so regular for some, but so rare for others. It let him know that he is special and that more representation is on the horizon.
Latest posts by Kayla Kissel
(see all)