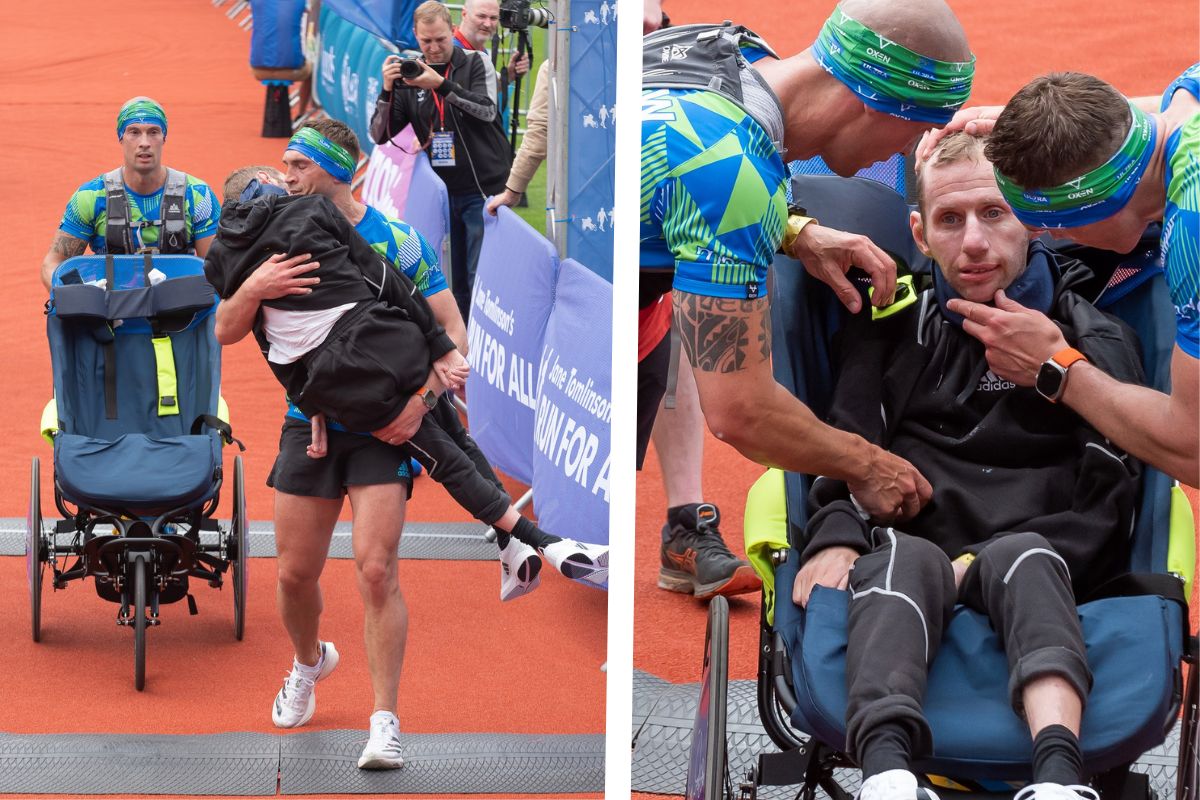 With nearly seconds left of a marathon, the legendary rugby league figure, Kevin Sinfield, stops short to pick his friend Rob Burrow up and over to the finish line.
On Sunday a 26.2-mile race commenced with more than 12,000 people involved. The event was the Rob Burrow Leeds Marathon, titled after Burrow himself.
Burrow was diagnosed with the degenerative condition motor neuron disease (MND), a rare condition that progressively damages the nervous system, in 2019. The marathon wanted to raise funding for the Rob Burrow Centre for Motor Neurone Disease Appeal, the Leeds Hospital Charity, as well as other causes.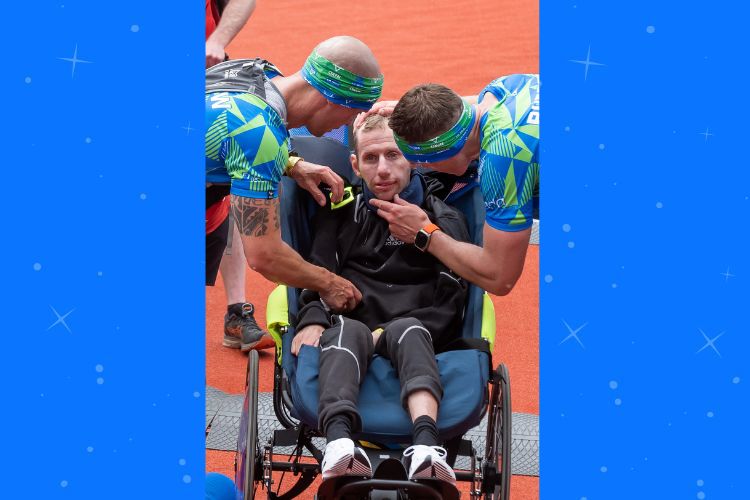 'To have 12,500 people running in Rob's name, all for different charities and causes, I think is wonderful and I know how proud Rob is of it and we'll have a good day on Sunday.' said Sinfield, now defense coach of the England rugby union team. "The support for the MND community through the Rob Burrow Leeds Marathon has been fantastic."
Sinfield has been involved with several endurance challenges to raise funds for MND. Ever since Burrow's diagnosis he has completed seven ultramarathons in seven days the year prior and ran 101 miles in 24 hours the year before that.
Before the race, Sinfield thanked participants for "creating something so incredible in Rob's name."
"Today is a celebration of friendship," he added. "It will be tough, but it will be tough for everybody … I've been inspired by Rob throughout the time I've known him, especially the last couple of years. The fact that he's going to be right under my nose this time, I won't be short of inspiration."
Sinfeld has raised more than almost 10 million for MND charities since Burrow's diagnosis.
On Sunday's Marathon Sinfield sported a jersey with the number seven, the number Burrow wore throughout his rugby career.
Burrow's wife, Lindsey, also completed her first full marathon.
"We're unbelievably proud and we just want to say a massive thank you to all the amazing runners and everyone who has supported Rob and to the crowd who support on the day as well." She said.
Sinfield proved the power of friendship to be true, holding his friend and former teammate, sharing the shower of cheers received from spectators as they crossed the finish line together.
Latest posts by Kayla Kissel
(see all)