Tiny owl rescued from the Rockefeller Center Christmas tree after traveling 170 miles to NYC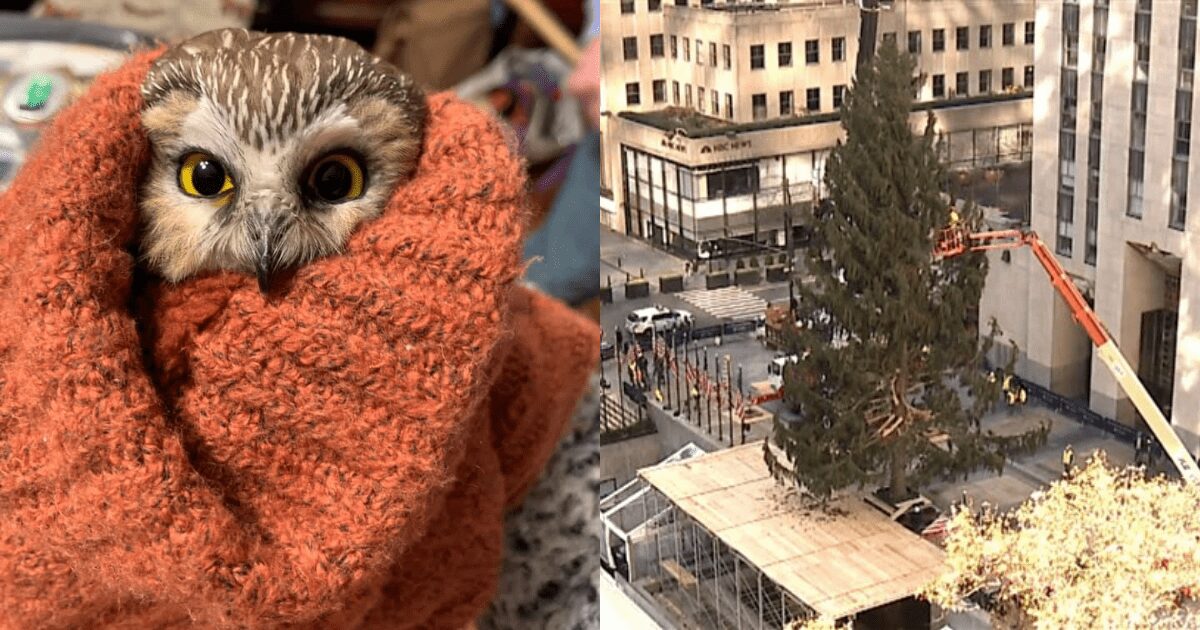 After the Rockefeller Center Christmas tree was selected and trucked to NYC, a tiny holiday surprise was found hiding in the branches – an adorable owl that obviously needed a ride to the BIG APPLE!
As workers unwrapped the iconic tree, they discovered the small animal clinging to the branches of the 75-foot Norway spruce. The owl, who they fittingly named Rockefeller, is now recovering at the Ravensbeard Wildlife Center – a nonprofit and wildlife rehabilitation facility in Saugerties, NY.
In a Facebook post on Tuesday, the Ravensbeard Wildlife Center said: "It had been three days since he ate or drank anything. So far so good, his eyes are bright and seems relatively in good condition with all he's been through. Once he checks in with the vet and gets a clean bill of health, he'll be released to continue on his wild and wonderful journey."
The center said a return trip to Oneonta, where the tree was cut down, would likely be too traumatic to the animal, so, they plan to release it on facility grounds in Saugerties.
"Our hearts go out to all those "behind the scenes" workers. Great job and thanks for saving "Rockefeller," they added.
---
Good News Of Your Own?
Share Your Story Here

Report a typo or email us your Good News:
share@majically.com