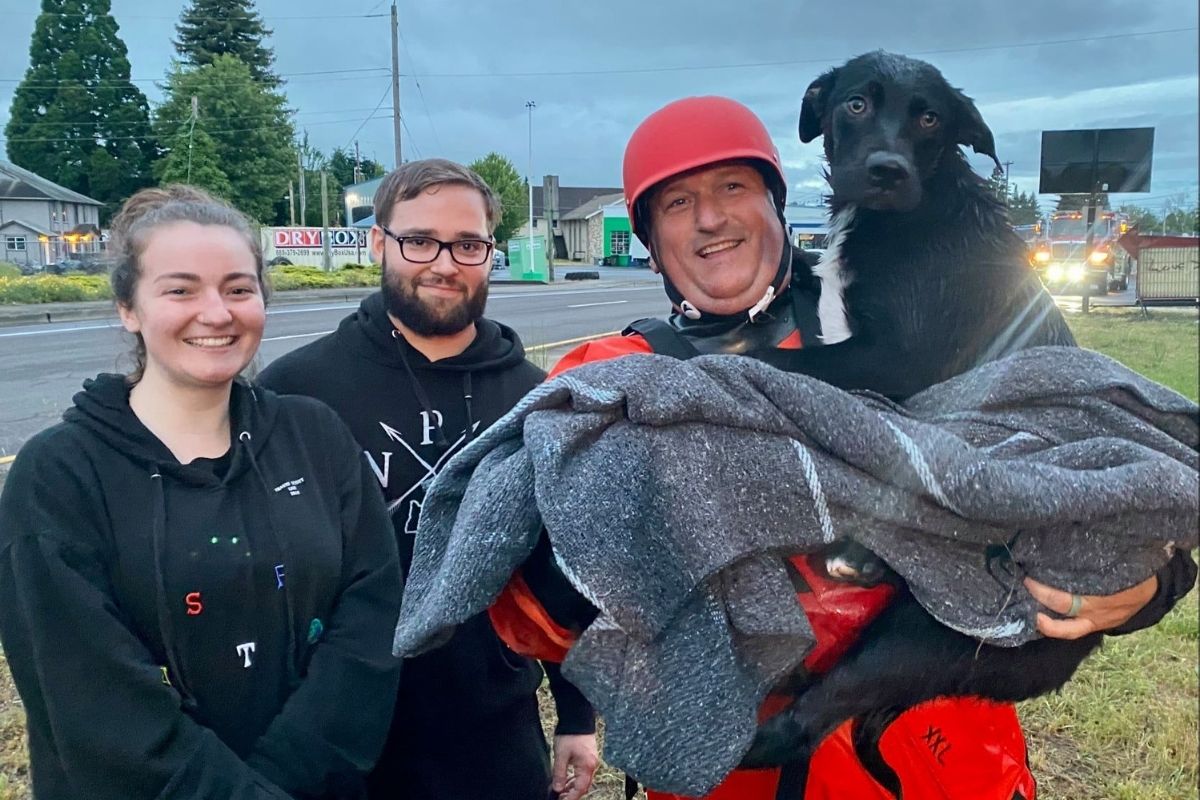 Oregon firefighters sprang into action on Sunday to save an injured pup from drowning after he became stuck in a canal.
Two citizens, Lucas Kledzinski and Riley Swanson, were walking by the Albany-Lebanon canal, when they noticed a dog stranded on a piling support between Main Street and Park Street.
The pair alerted the police who then called upon the heroes at Lebanon Fire District to save the day.
Firefighters arrived shortly after and determined that the team would need to enter the water to rescue the dog, who appeared to have an injured front leg.
Lieutenant Michael Maynard and Engineer Corey Knipstein crossed the canal to reach the dog, who was cold and wet, but seemed friendly.
Maynard and Knipstein secured the dog with a webbing strap in case it broke free from their arms, and the dog was carried back to the shore where he was transported to the River's Edge Pet Medical Center for an evaluation.
After posting about the rescue on social media in the hopes of locating the dog's owners, fire officials posted an update Monday saying the vet alerted them that the dog and its owners have been reunited.
"It sounds like they may have seen this post on social media, so a big thank you to all of our community members who shared this post and helped reunite this dog with his family!" fire officials said.
---
Good News Of Your Own?
Share Your Story Here
Report a typo or email a good news story:
share@majically.com