Back in the summer of 2020, an Ohio family bought an ice cream truck, but it wasn't to sell ice cream, it was for delivering free food to kids in need.
"I grew up in Frazeysburg," said PE teacher Jason Watson, father of three, to GoFundMe.
"There's only one stoplight, one place to get groceries. It's a close-knit community where people step up and help one another."
During 2020, when COVID was in its first few months, the family of five came to realize that children in Frazeysburg might not be getting enough access to food due to lack of school lunches.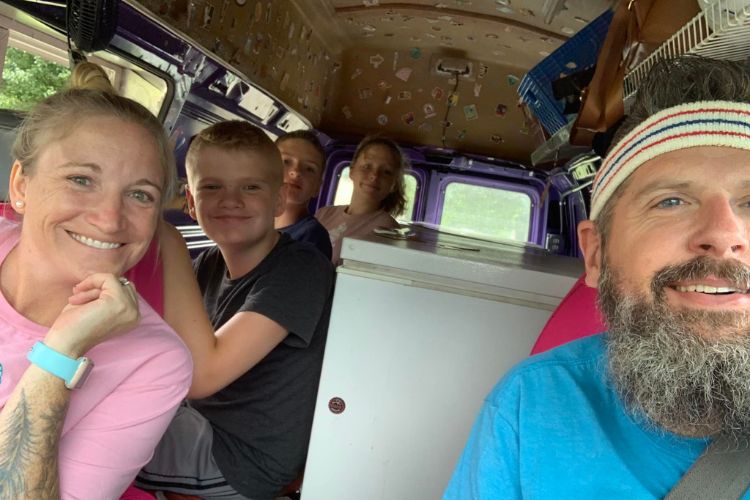 Jason, his wife Anne, and their three kids Lily, Skye, and Pax, purchased a bright turquoise ice cream truck and flipped it into a makeshift delivery truck to deliver hot lunches to their 1,300-person town.
"As soon as they hear the music, they come running," Jason said.
The family cooks all the meals themselves and announces the delivery dates via Facebook.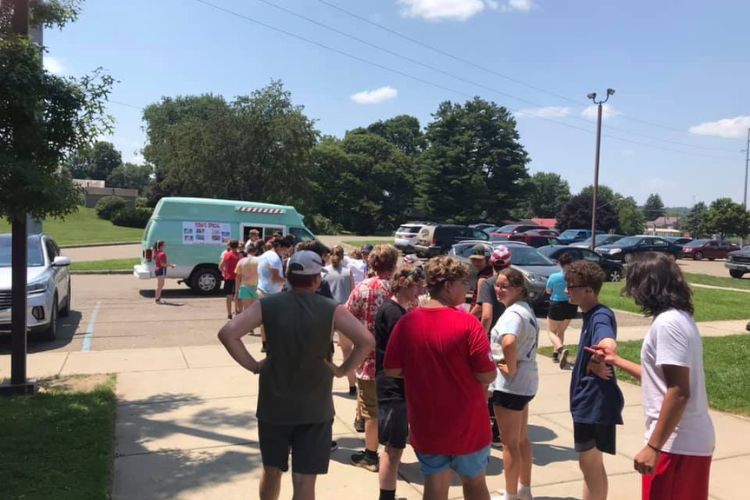 70 meals a week are delivered in the summer and about 1,500 lunches are served from the truck.
"We love cooking," Jason says.
"Instead of just giving out just peanut butter and jelly, we try to actually cook a really good meal. Like grill hamburgers or chicken sandwiches, things that they just wouldn't normally be able to get, to spoil them, treat them a little bit."
While in preparation for another summer of selling hot lunches the couple launched a GoFundMe to help provide the truck with a new transmission.
"We've been blown away by the outpouring of donations," says Anne.
"And we've been inspired to do more. Our dream is to possibly open a free café where we invite people to sit and have a hot dinner. Then we can sit down and share life together. That's kind of our vision going ahead."
The family continues to do a good deed that came from the heart, delivering lunches and delivering smiles to the small town community of Frazeysburg, Ohio.
Latest posts by Kayla Kissel
(see all)