North Dakota woman donates 3,100 pounds of vegetables to families in need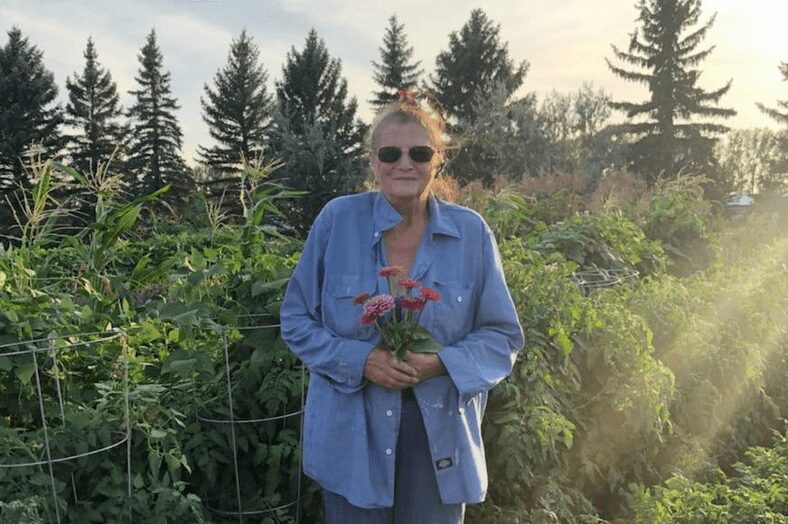 GRAND FORKS, N.D. — Donna Stumphf, of Grand Forks, has donated more than 1½ tons of vegetables for people in need this fall.
Over the course of six to eight weeks, the 67-year-old provided the produce "mostly to the Salvation Army and some to the (Northlands Rescue) Mission," she said.
"I decided to do something about the hunger problem," Stumphf said. "I had kids in mind, mainly, and parents who can't afford to buy fresh vegetables."
When she started this project, "I thought, I have to give myself a goal," she said. "You know, go big or go home."
She kept a record of the amount of donated produce, including beans, kale, Swiss chard, tomatoes, squash, peppers and cucumbers.
When she found out the total weight of her contribution reached 3,099 pounds, she was "in shock," she said.
She had set an initial goal of 1,000 pounds, she said, but "I didn't think we'd get over 500 pounds."
The project proved to be labor- and time-consuming.
"I took care of it, practically by myself 'til it started producing," she said.
Her 16-year-old grandson came from a distance to help, and local members of the Lions Club and UND students pitched in too.
"That really helped; I was getting tired," she said.
"Donna brought the vegetables in over the course of several weeks," said Lindy Sund, a social worker with the Salvation Army. "We let people know they're available by Facebook and word-of-mouth."
Lt. Matthew Beatty of the local Salvation Army said, "Any time you get something homegrown and fresh from the garden, it's amazing."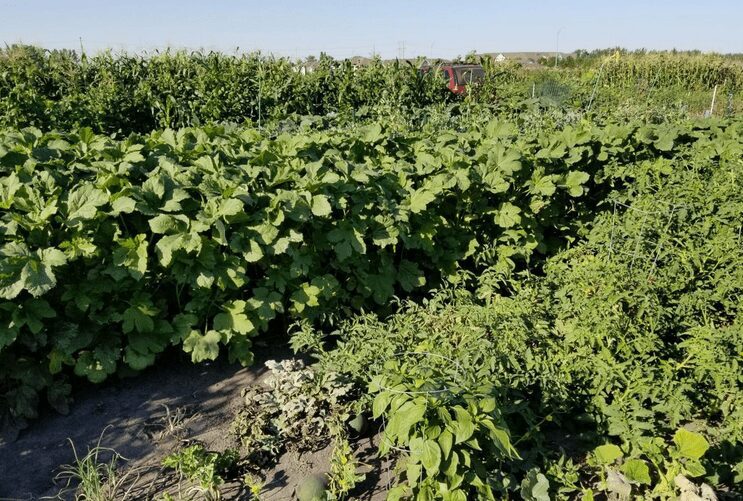 The Salvation Army receives donated vegetables from all the local stores, Beatty said, but "they are toward the end of their shelf life and must be eaten fairly quickly."
Stumphf's donation represents something that's characteristic of people in this area, he said.
"People in Grand Forks want to give back and want to find new and creative ways to do that," he said. "They give out the kindness of their heart; we do see a lot of that in Grand Forks."
All Seasons Garden Center in Grand Forks donated the pie-shaped piece of land at the edge of its community garden between 42nd Street South and Interstate 29, south of 24th Avenue.
Normally, individual plots are rented at $150 per plot for the growing season.
"When she first came to us and we were looking at this piece, we thought, that's a lot for one person," said Jill Kiel, owner of the garden center.
But Stumphf was excited about it, and eventually rounded up enough volunteers to help her make a go of it.
All Seasons also donated four dozen tomato, cucumber and zucchini plants.
In the past, All Seasons has donated plots in their community garden to worthy causes, but never an area as big or to one person, Kiel said.
As summer and fall rolled on, she and her staff received updates from Stumph.
"She would call and let us know every week how things were going — just the elation in her voice, it was really cute," Kiel said. "When she surpassed her initial goal, there was kind of this, 'Where is this going to go?' You could tell she was so happy and so amazed."
When the produce weight went far beyond that goal, "there was pure joy in her voice," Kiel said.
"It's phenomenal what she's done. She's so excited for next year."
Story as seen on Billings Gazette