A mom who survived breast cancer, now works to give free vacations to other women who have been diagnosed.
53-year-old, Jeanine Patten-Coble, of Burlington, N.C., was diagnosed with breast cancer in 2009, 12 years ago, with an aggressive malignant tumor on the right side.
She found out while on a run on a North Carolina beach during her family's annual vacation.
At the time of the diagnosis, she was 39, and her son Jake, then 11, was unaware of her condition. Jeanine wanted to find the perfect way to tell her son the unfortunate news.
"I was just trying to come up with the Academy Award-winning speech to tell my kid that this is what was happening," she said, "and just trying to wrap my head around it all at the same time."
While coming up with her speech she stumbled across an abandoned beachfront property which was home to dozens of empty homes. This prompted an idea on her behalf that would soon become a reality.
"I realized, 'You've got to create a place like this where cancer patients can relax,' " Jeanine said.
After a year of successful chemo and radiation therapy she went on to create Little Pink Houses of Hope over the past 12 years.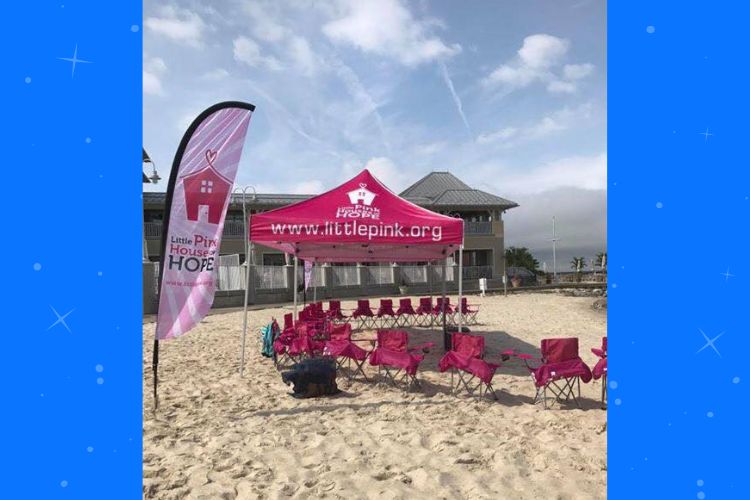 The houses provided vacations, food and even activities like zip-lining for nearly 2,000 families.
"For many of our families," says Jeanine, "this could possibly be their last vacation."
She convinced property management and private homeowners across the nation to donate homes and living spaces to create retreats for breast cancer patients, and their families. It's an escape for those who get to venture out of the medical bills and hospital appointments.
"We create an environment where they no longer feel so isolated," she said. "Walking alongside them as they create priceless memories is such a privilege."
Jeanine said it was a "life changing" experience, and while all activities are free of charge, she currently is working to raise the funds that cover the transportation to these week-long retreats.
Little Pink was even recently named the 2021 National Breast Cancer Non-Profit of the Year.
"Thirteen years after they told me I wasn't going to make it, I'm still here," she said. "God had way bigger plans for me than letting me go."
Latest posts by Kayla Kissel
(see all)