Man takes his paralyzed dog on wagon rides every day so she can still enjoy the world – "she'd do the same for me"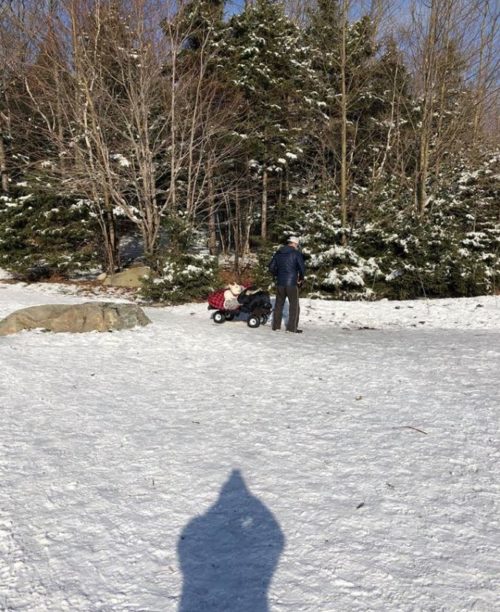 If you've ever been a dog parent you know that dogs become a valued member of your family.
And as our furbabies get older, they need more care, especially if their mobility is affected during the aging process.
But what if your dog could no longer walk on his or her own at all?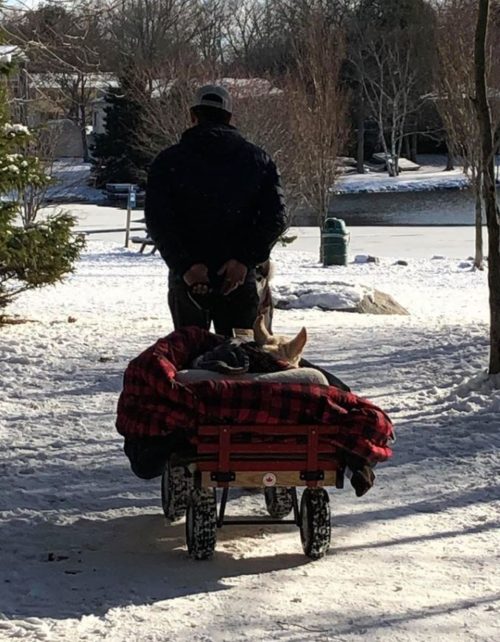 Well, one man from Massachusetts is being hailed a hero on social media for his effort in going above and beyond to make sure his paralyzed dog can still enjoy the simple pleasures in life.
Bryant Thompson was taking a stroll in Dartmouth, Massachusetts, when he spotted a man who was pulling his dog in a wagon through Shubie Park.
But this was no typical wagon ride as he had his furbaby all bundled up in blankets to shield her from the cold and the dog wasn't sitting up in the wagon like you'd expect – she was lying down.
Feeling his heart get a little warmer from the dedication and feeling a little intrigued, Thompson snapped a few pictures from a distance.
Feeling slightly inspired, Thompson then approached the pup's owner and started to make small talk.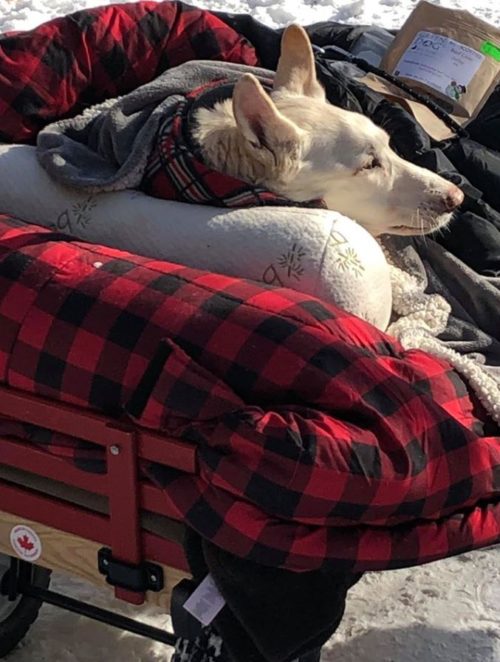 It was then he learned that the dog has ALS and is unable to walk on her own.
And unfortunately, ALS and other types of chronic myelopathy are common in aging dogs, especially bigger dogs.
But this man wasn't willing to let this disease stop his girl from experiencing a dog's greatest passion – roaming the great outdoors!
So what was his solution? Taking his girl on beautiful wagon rides to allow her to still experience the world instead of being a prisoner to it.
"I told him he was a great person for doing that, because I know there are many who wouldn't," Thompson said in a Facebook post.
"He just said that she would do the same for him and kept trucking. It's hard to type this without tearing up."
Our founder also did the same thing with his beloved dog Shadow, which is one of the reasons we had to write this story.
Here's a small video clip of his beautiful Shadow getting a wagon ride.
They would take walks and then set up in a peaceful spot to allow Shadow to enjoy the beautiful outdoors he used to run through as a younger dog.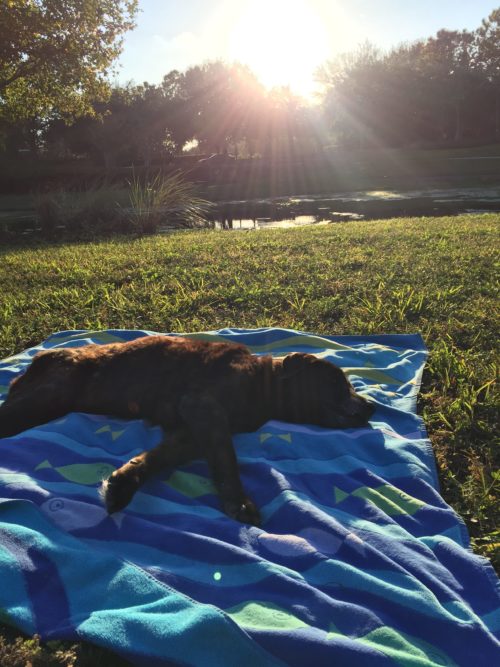 Dogs are the sweetest creatures on earth and they deserve the very best of what we have to give them.
The man walking his paralyzed dog in the park said it best, "she would do the same for me".
This is how we all should treat our pets and each other – the way we would want to be treated – with love and respect!
This post is in memory of our founder's beautiful Shadow. We will always love you buddy boy, and miss you desperately!
---
Good News Of Your Own?
Share Your Story Here

Report a typo or email us your Good News:
share@majically.com