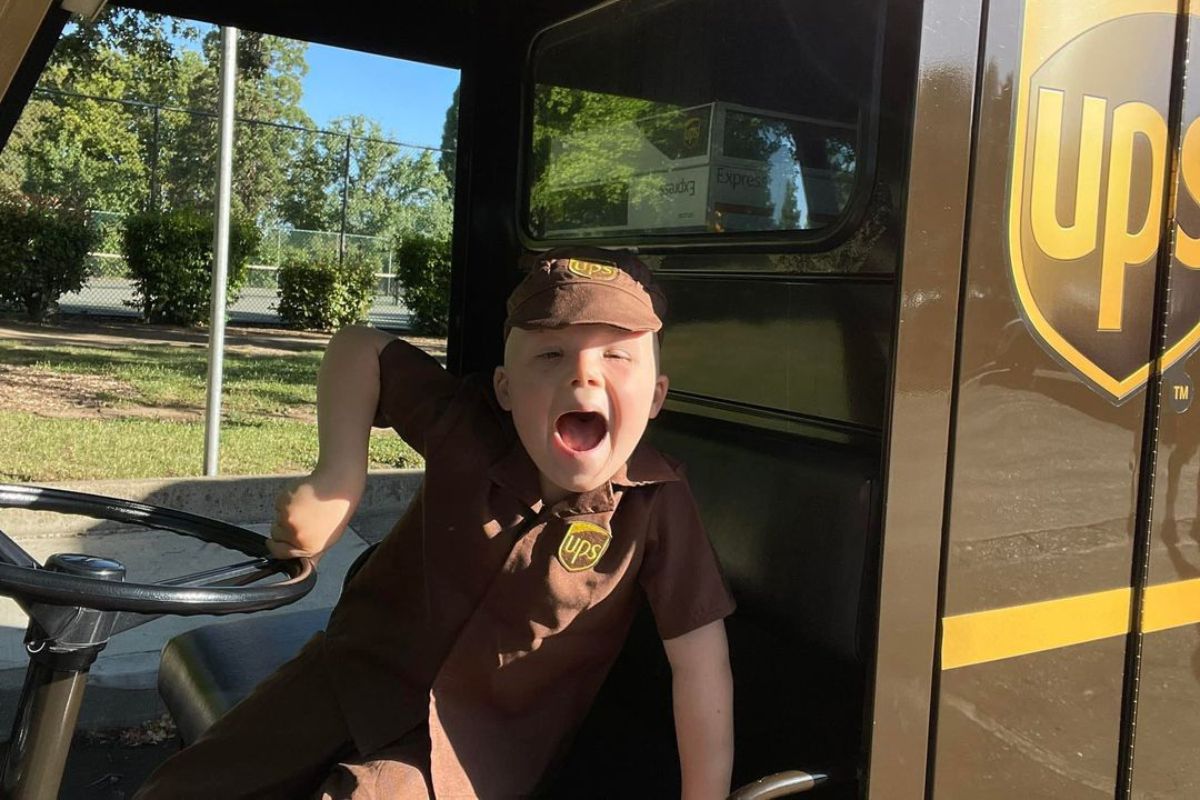 7-year-old, Drew Bausman, got to live his dream with a little help from the Sacramento area UPS.
Drew has loved watching cars and trucks drive by the family home. By the time he was 4 years old, he had found his favorite: UPS.
Every UPS truck on the street was met with excitement and soon the little boy was telling everyone his favorite color was brown.
"Then COVID happened and there were a lot of UPS trucks coming to the house," his mother, Becky Bausman, said with a laugh.
Becky Bausman happily encouraged her son's love of all things UPS.
"So we got him a little uniform for Halloween and it stuck," said Becky.
"He started wanting to deliver packages to his friends and he told everyone who would listen that he wants to be a UPS driver when he grows up."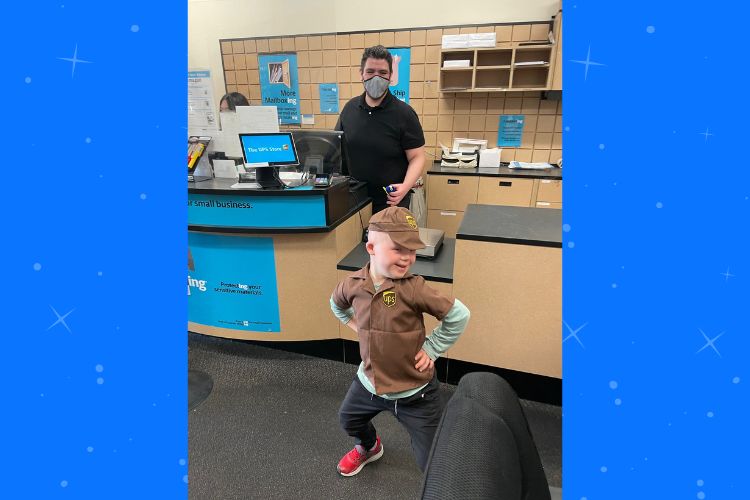 She started taking Drew to the local UPS store to let him mail packages. Drew also likes to box up cookies to give to the drivers.
The Bausman's celebrated World Down Syndrome Day (March 21st) with a trip to the UPS store to turn the tables on the UPS drivers – the drivers got gifts delivered to them.
The drivers let little Drew join in on the job of loading up the UPS truck.
Later, the company offered Drew the opportunity to "do a day".
Drew was presented with his very own mini UPS truck, tricked out with flames painted on the side, and loaded with packages for Drew to deliver to all his friends.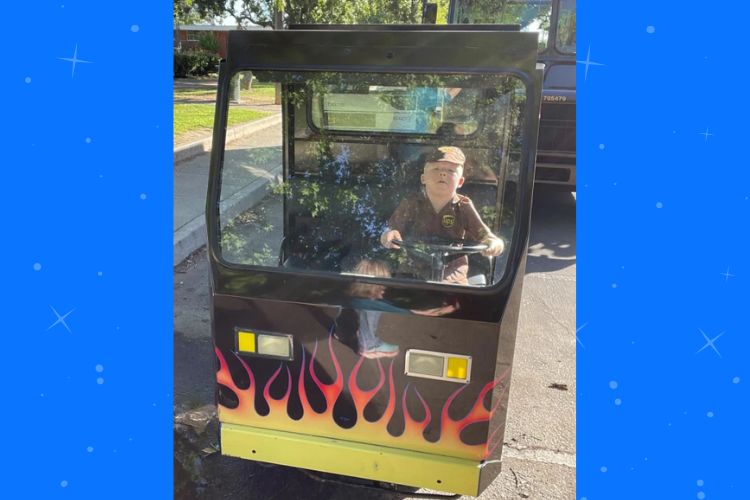 UPS also sent two full sized trucks and ten drivers to answer any questions Drew's first grade classmates might have.
The kids were able to explore the ins and outs of the trucks and take turns in the driver's seat.
UPS recognized Drew's passion and offered the youngster a job when he turns 16.
"As long as he still has a passion for UPS, he might have a job," Bausman said. "But the first thing I need to do is get him a bigger uniform."
Latest posts by Julia Dodds
(see all)