Kindhearted man trades seats with an 88-year-old woman who's always dreamed of flying first-class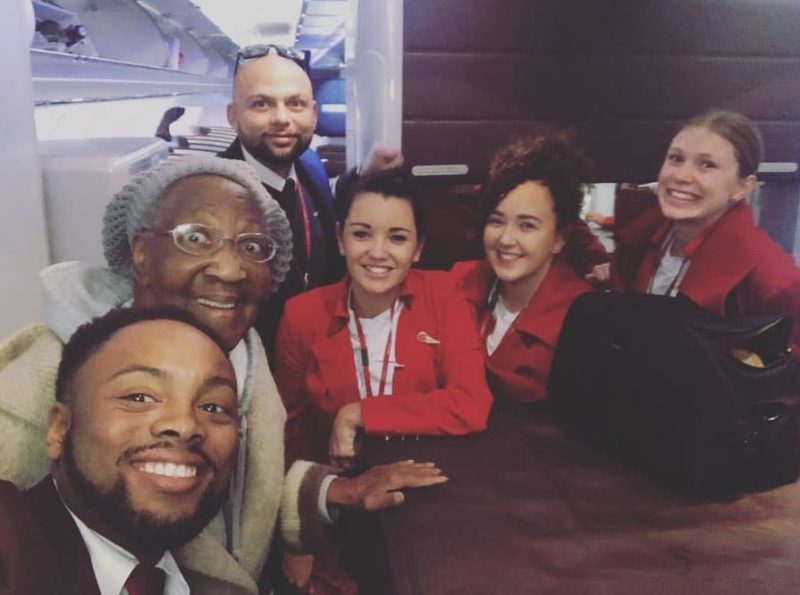 Kindness is Majic!
A kindhearted man who was feeling particularly generous, gave up his first-class seat on a recent Virgin Atlantic flight so that an 88-year-old woman could enjoy it.
An act that fulfilled the dream of the elderly woman who has always wanted to fly in first-class on the front of an airplane.
A flight attendant onboard the plane who witnessed the random act of kindness, took it straight to Facebook to brag about the Majic that unfolded before her very eyes – a post that has now gone viral with over 1k shares and over 2k likes.
Flight attendant, Leah Amy, has met famous athletes, actors, and even supermodels during her tenure as a flight attendant, but said in her Facebook post that these two travelers, only known as Jack and Violet, were her new "favorite passengers EVER!"
"Of the hundreds of flights I've operated, I've had the pleasure of looking after footballers, supermodels and some Hollywood movie stars but let me tell you about my two favorite passengers EVER!" the post read.
The two travelers spontaneously struck up an "instant friendship" at the unnamed airport they were traveling from when Jack decided that the 88-year-old would "get more" out of his first-class seat than he would, the New Zealand Herald reported.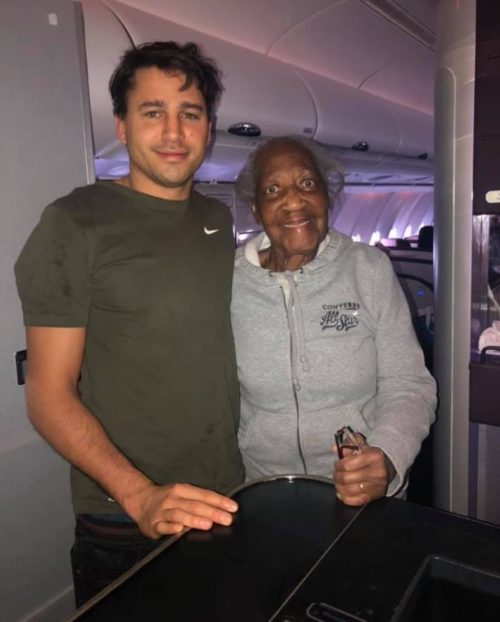 An act that apparently fulfilled the 88-year-old's "dream" of sitting at the front of the plane, Leah added, and the thoughtful traveler was inspired to make it come true "out of the kindness of his own heart."
It was after boarding that Jack traded his first-class seat for Violet's coach seat, which just so happened to be "directly next to the toilets" Leah said – But regardless of the accommodations, Jack remained silent and asked for nothing additional – which was the most impressive part for Leah to watch.
"He then sat on the row of seats directly next to the economy toilets and never made a peep or asked for anything the rest of the flight," Leah recalled.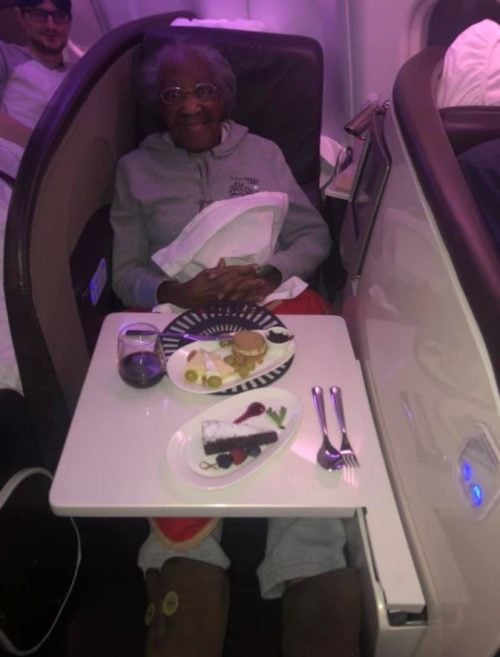 "No fuss, no attention, literally did it out of the kindness of his own heart, no one asked him to."
Leah explained that the 88-year-old woman often travels to New York to visit her daughter, and the recent trip was the first in a long time due to a knee replacement.
"You should [have] seen her face when I tucked her in her bed after supper," Leah remembered.
Though the elderly woman didn't provide Leah with a phone number or email to share the photos taken of her on the special flight, the flight attendant said she planned to forward the memorable pictures in the mail and share them on social media in the meantime.
And we are thankful she did as acts like this one should never go unnoticed. Kindness really is Majic, but it's also free, which is the most Majical part about it.
It doesn't take much to make someone's dream come true and it's often the little things that mean the absolute most to someone.
---
Good News Of Your Own?
Share Your Story Here

Report a typo or email us your Good News:
share@majically.com