How to stay stress free during the upcoming holiday season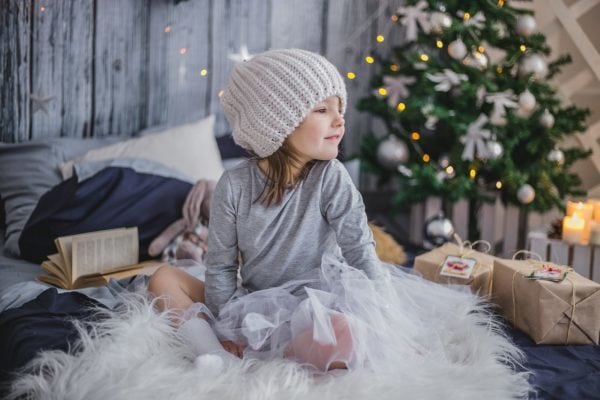 The holidays are now upon us. This means food, family and fun. The holiday spirit is all about giving, loving your fellow humans and eating delicious food with your family. However, when it comes to giving, those gifts have to be paid for. All that great food needs to be cooked or also paid for. You'll have to juggle family schedules. Before you know it, all that joy and good cheer turns to worry and anxiety. The holidays are widely considered to be the worst time of the year, which is in direct conflict with how those merry Christmas songs try to make us feel. Fortunately, we at at Majically have your back with some tips to help keep you in the yuletide spirit and out of those December doldrums and stay stress free.
The first tip is not to set your expectations too high. We often envision a large table, a big feast and all of our friends and relatives laughing and sharing what they did all year; then afterward, a giant gift exchange with the perfect gifts. It's often the ideal that stresses people out. Go into the holiday with modest expectations and you'll find yourself way less stressed than trying to put together something from your favorite holiday special. Not to mention, when expectations are modest, you'll probably end up being pleasantly surprised with how well everything turned out. If everyone can't be there, you can have a family phone call or even FaceTime or Skype. Often giant feasts turn into mountains of leftovers, so a realistic idea of your holiday can lead to saving on tons of tupperware containers and pawning off various dishes on your loved ones. Lastly it's best to remember that the perfect gift is often simply one that comes from you. A little thought is worth a ton of money.
Another tip is to ask for help from those very same friends and family. Far too often, we take it all upon ourselves to decorate, plan and cook everything. Ask your spouse, sister, parent or whomever to assist with getting out all those decorations and cooking or bringing some of that delectable food. We have to remember that the holidays are about those close to us and most often those people are always willing to help.
One final tip is to acknowledge your feelings and to enjoy the holidays. Far too often, we look at the holidays as weeks or even a full month of prep for a few days payoff. Make sure you acknowledge your feelings of stress or sadness and embrace the joy of the holidays. The end of the year shouldn't be about sending it off in grand fashion but enjoying the fact that you lived your best life during. Take the holidays as a celebration of all you accomplished this year instead of stressing about doing everything "right."
The holidays are about peace and love and everything that makes us happy. Far too frequently we let superficial ideas or expectations get the better of us during this delightful time. So make sure and surround yourself with people who love you and rejoice in all you've done this year. You deserve it!
---
Share this with friends who need to stay stress free.