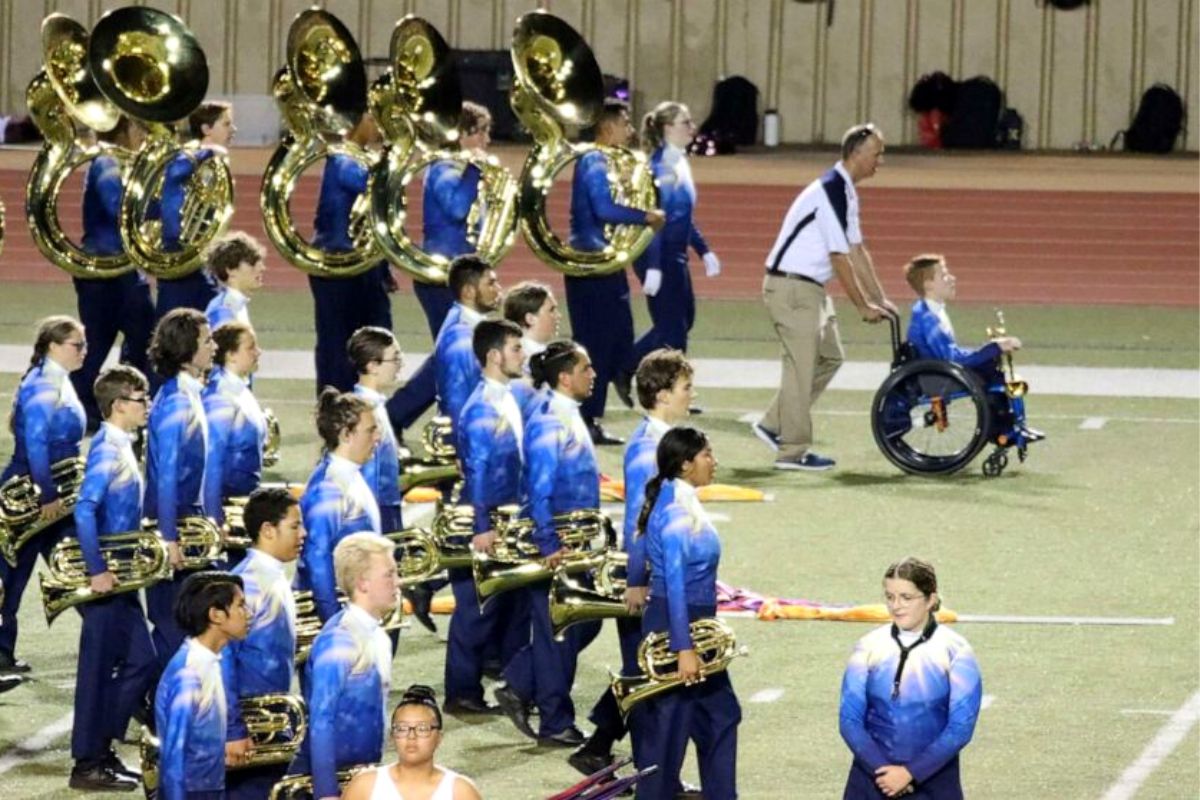 Casey Hubbard, who uses a wheelchair, always had big dreams of taking the field with his school's marching band, and thanks to the help of his band director, he would get to live this dream.
"I didn't expect to be able to march so I guess that … was my dream, to be able to get on the field and march with the rest of the band," Casey said to GMA.
16-year-old Casey, a trumpet player, followed in his brother's footsteps and joined the Southmoore High School marching band.
Casey, who was born with spina bifida, picked up playing trumpet while in seventh grade and developed a huge passion for music.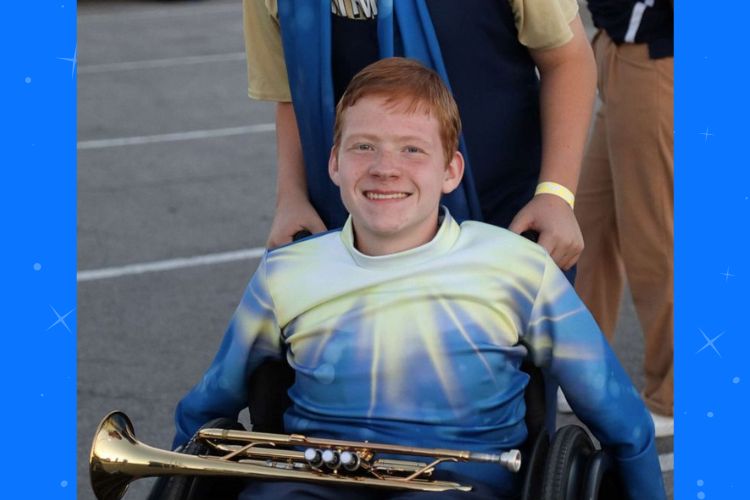 His band director, Adam Mewhorter, was well aware of Casey's dreams, and was invested in making sure Casey got the experience he was looking for.
"I've seen students in wheelchairs in band programs many times but they're usually just at the … front of the band," the band director said.
"I remember thinking, 'I feel like we could probably do a little more.'"
Mewhorter did not stray from the challenge, rather he worked to make things easier for the band student.
Mewhorter began practices, volunteering himself to push Hubbard around the fields. He knew the routes best after all.
"Every year, I've kind of stepped up," Mewhorter said.
"There's been times in the last two years' shows where there wasn't a place to go in the field and [we'd] have to hang on the sidelines for something to happen, then I could get back out there. This year's goal was to never leave the field and so we did not."
Mewhorter pushed Casey on the field and pushed his dreams forth as well, getting him in on the action of marching with the band on the field.
"I didn't think that I would actually get to have a regular marching season because of my wheelchair," Casey said.
"I thought I was going to be on the sidelines and stuff. But my director, he literally asked me, 'What do you want to do for high school?' And I was like, 'Well, I want to be on the field with everybody else and I want to be able to march.' So, he did just that. He made that happen."
The pair are able to explore what they can do with the routines and have been marching together for the past 3 years.
"In the 23 years that I've taught, this will rank up as the highlight of my career," Mewhorter said.
Casey ended up getting to live his dream, marching in a band like the rest of his peers.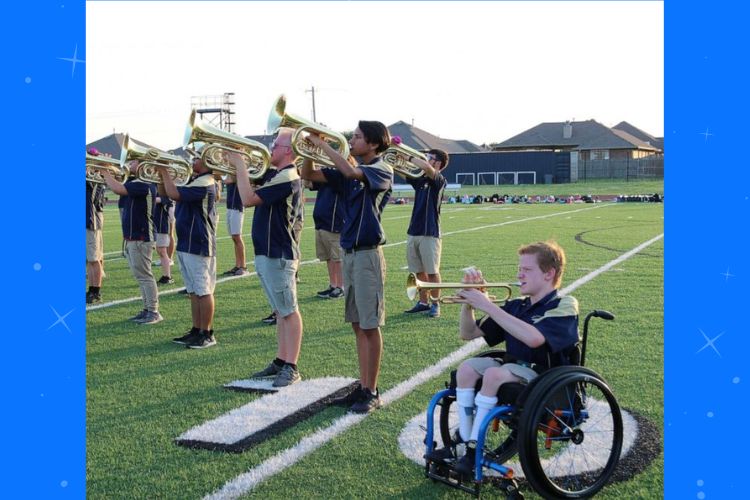 "I love and enjoy it very much no matter how challenging it is," Casey said.
Together the band teacher and trumpet player were able to do something that not many other people have done before.
"Band and arts gives some opportunities just by the nature of what we do for a student like Casey to be a full participant," Mewhorter said.
"If [this is] something we can offer, then we need to offer it in its entirety. So, I think what's made this one stand out a little bit more to other people is that I don't think it's common."
Latest posts by Kayla Kissel
(see all)