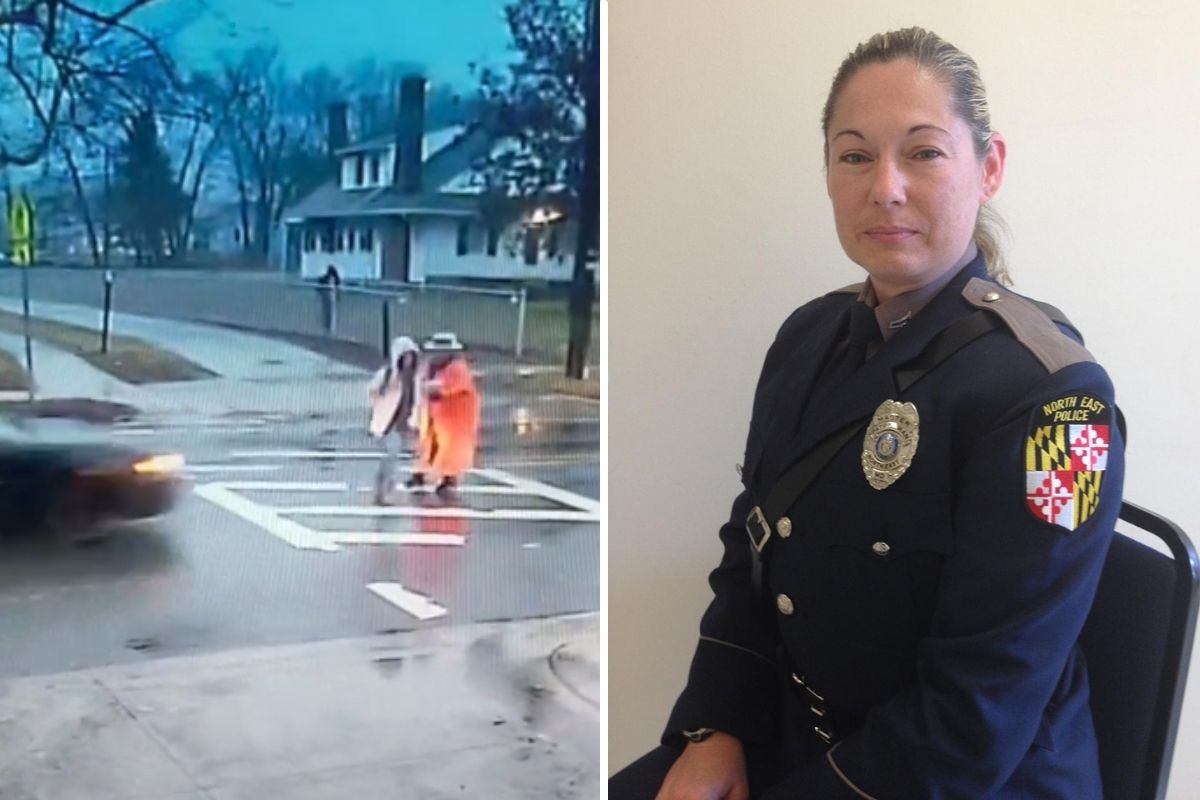 A Maryland police officer used her own body to protect a child from a speeding car.
Surveillance footage shows Cpl. Annette L. Goodyear on crossing guard duty with hand up to stop traffic. She was helping a middle schooler cross when a car speeding towards them. Goodyear instinctively pushed the child out of harm's way and took the brunt of the impact herself.
"I just remember laying on the ground and looking up, and the first thing I thought was 'where is the student?'" Goodyear told the Washington Post.
Goodyear sustained minor injuries, she was treated at a local hospital and released the same day. The child suffered no physical injuries but was shaken by the incident.
Goodyear spoke of her thought process in that split-second decision. "This is a kid, and I'm an adult. No matter what happens, you got to protect that child and make sure that child is safe," she said. "That was the only thing that was going through my mind. If I have to take the brunt of it, that's what's going to happen."
Cpl. John Fakner of the North East Police Department spoke out in support of Goodyear, "We're just extremely proud of her actions. It was a split-second reaction that saved a child from potential injury. A job well done."
The driver who struck Goodyear was issued 4 traffic citations related to the incident. "They were for negligent driving, driving on an expired registration plate, failing to stop at a pedestrian in a crosswalk, and failing to stop at a yield sign before entering a crosswalk when required to do so," according to a spokesperson for the Cecil County Sheriff's Office.
After her release from the hospital, Goodyear went to personally check on the girl she rescued. The middle schooler had been deeply upset by the incident and stayed home from school that day.
"She came down the stairs saw me standing there and as she was walking toward the door she was getting teary-eyed, and you could see it and when she got teary-eyed, then her dad started getting teary-eyed, and we all started at that point," Goodyear said. "I was just so thankful she was standing there and that she was OK."
Latest posts by Julia Dodds
(see all)