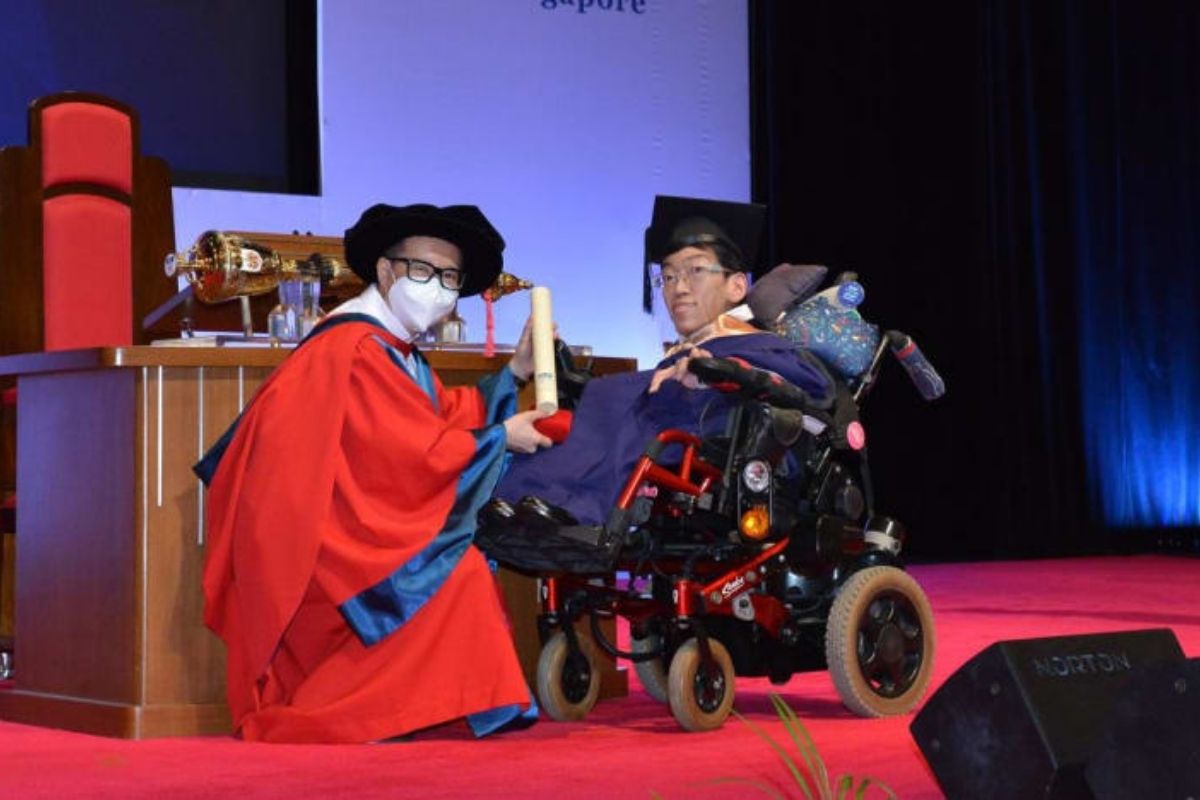 Sometimes having the odds stacked against you creates a foundation that helps you climb to the top!
When Jonathan Tiong was born, a neurologist told his parents that he wouldn't live beyond the age of two.
Tiong was diagnosed with the progressive disease, spinal muscular atrophy, a rare genetic condition that causes muscles to become weak and break down over time.
Not only did Tiong beat the odds the doctor gave him, but in October, the same day he turned 24 years old, he was crowned valedictorian for the National University of Singapore's Class of 2021, according to CNA.
He also landed a prestigious job at sovereign wealth fund GIC, where he currently works full-time as an editorial writer.
But despite the prestigious honor and coveted career, these were things that Tiong had not expected.
"It wasn't something I expected to ever happen. I had wished for it but wishes don't come true – not in my life," Tiong explained to CNA.
"I think that's a recurring theme … I'm always being caught by surprise about good things," Tiong said with a smile.
Entering the professional world amid a remote working revolution also meant his disability is no longer as big an issue as before.
Having everyone work online "feels really great", said Tiong. "Because when everyone is together online, I don't feel like there's actually much of a difference."
Despite the accolades he has received, he is still pushing for people to change their concept of success.
"We need to acknowledge the fact that living with a disability is hard in itself. And every day, the people with disabilities out there who don't get recognized, don't get covered, are winning their own battles every single day."
He doesn't want lower expectations for people with disabilities, but rather, a recalibration of the concept.
"If we recalibrate our definition of what it means to succeed, you'll find that everyone out there who is disabled, toiling away, day in day out quietly, no fanfare – I would say they are succeeding too. We all are."