Disney shares the magic by donating $20k to support band students who were devastated by school fire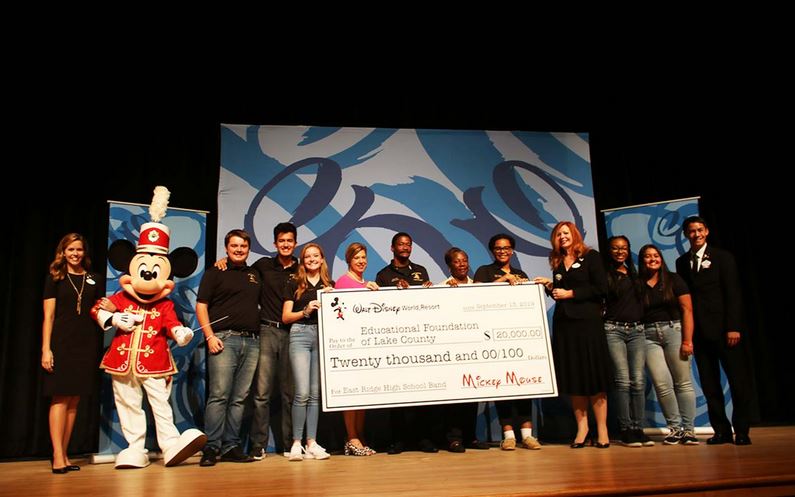 The East Ridge High School band is trying their best to march on after a fire last Thursday left students devastated – and without some uniforms and instruments.
But there's always a silver lining to every story.
This morning Walt Disney World Resort made a surprise visit to East Ridge High School with a $20,000 donation from Mickey himself. The gift will help to support the band program after a fire damaged the band room, instruments and uniforms.
But that's not all the good news.
Band parents corroborated the story Wednesday in an emailed statement from the ERHS Band Parents Association.
Beth Henkel, representing the association, said the band is expected to make a full comeback performance at a football game on Sept. 27.
″…the Marching Knights will make their comeback performance on the East Ridge High School football field in time to honor our military community," Henkel wrote.
Thank you to Disney for this wonderful act of kindness. And bravo to the Marching Knights for finding the strength to march on into the future.
---
Good News Of Your Own?
Share Your Story Here

or you can email it to us here:
share@majically.com