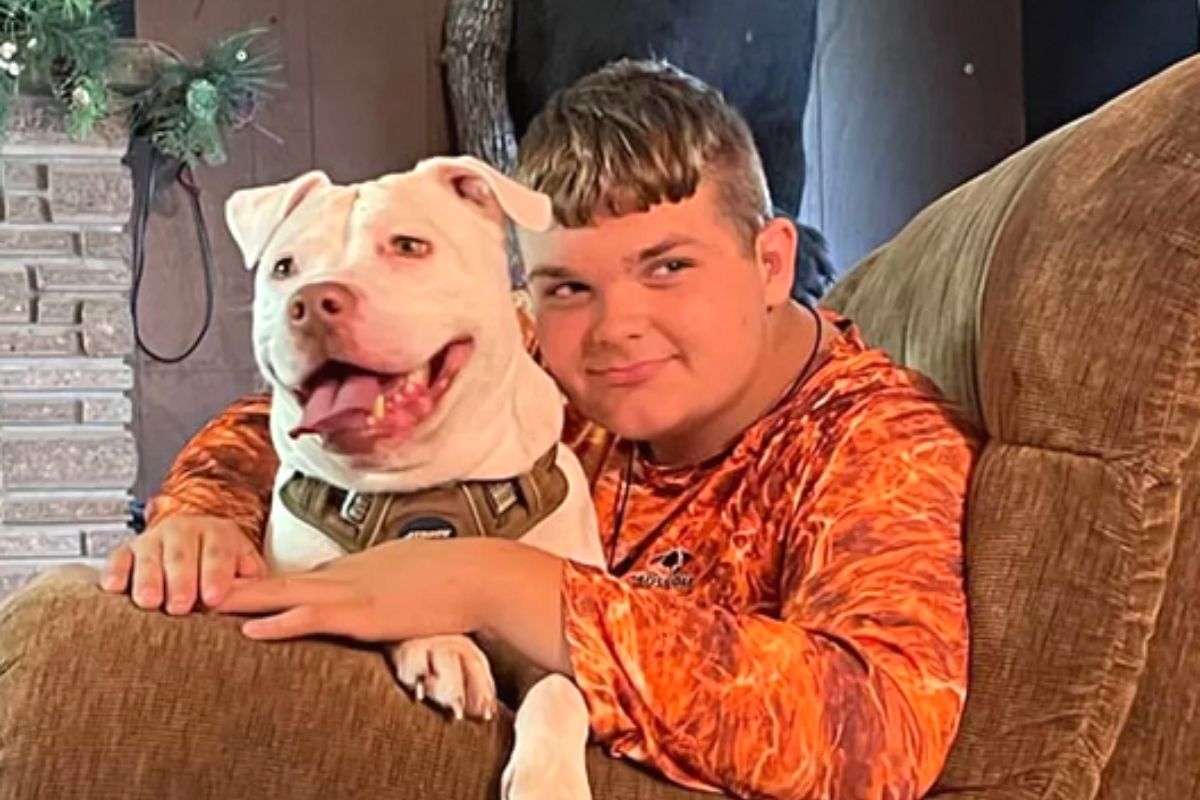 A Michigan teen, who has hearing loss, found his forever best friend in the form of a deaf dog that no one else wanted. Now, they're inseparable.
Walker Cousineau, 14, was not born with hearing loss. Around 10 years old he was diagnosed with a kidney disorder known as, Alport syndrome, which in turn affected his hearing.
"He does not use a lot of sign language. He lip reads and wears bilateral hearing aids, so they're helping." Walker's mother, Mindy Cousineau of Bentley Michigan said.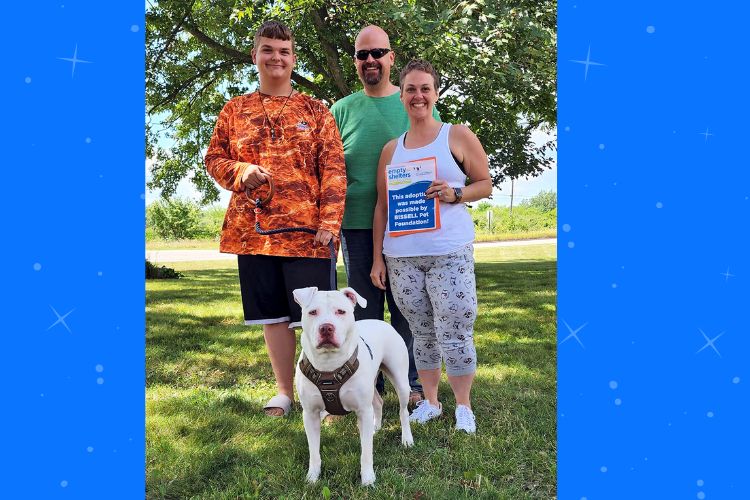 Also in Michigan was the 6-year-old pit bull mix named Dave. Rescuers found him roaming the streets of grand rapids and his new home was at the Humane Society of Midland County.
During a representative event in Michigan organized by the BISSELL Pet Foundation to help pets get adopted over 29,000 pets got adopted during the reduced-fee Empty the Shelter event, unfortunately Dave did not make the cut.
Not long after the event, Walker saw Dave's photo on Facebook and instantly fell in love.
"[Walker] walked in and said, 'We have to go to Midland; I have a dog there!" Mindy told The Daily Paws. "'There's a deaf dog there, and he has to be mine!'"
At the shelter Dave walked right up to Walker, and it was then that Mindy knew that they wouldn't be leaving without the dog.
"Walker wanted Dave because he knows that animals in the shelter [with] special needs are typically overlooked," Mindy said.
While Walker is still enduring the struggle of hearing loss, he also has Dave to help support him along the way.
"Now Walker is all in," Mindy told The Daily Paws. "He's like, 'It's OK to be deaf; my dog's deaf!'"
Dave has since joined the family of five as well as their other two rescue dogs.
"Walker is very sweet and kindhearted, so for other people to notice him for being so kind — it's very strange to us because that's just who he is," Mindy told Fox.
Dave and Walker have a bond stronger than ever and despite their loss of hearing, there was a real gain in love between the two.
Latest posts by Kayla Kissel
(see all)