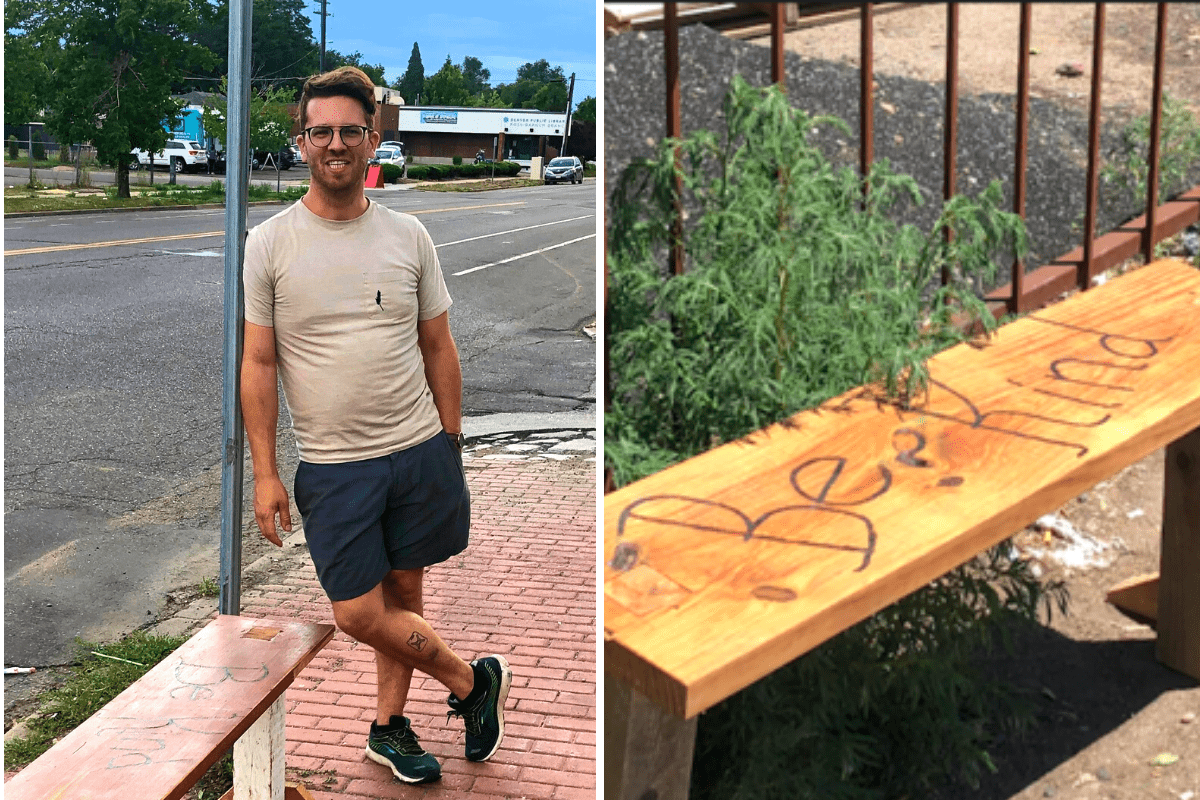 A man who frequently rides the public bus in his hometown of Denver, Colorado, started building bus benches after seeing a woman waiting for a bus in the dirt.
James Warren, 28, a consultant for the Colorado Workforce Development Council, has always been around tools his whole life.
James' father built homes growing up, so he knows a thing or two about how to build basic structures.
He was able to put that preliminary knowledge to use when a walk around his neighborhood changed the trajectory of his future.
"A woman was waiting for the bus, sitting in the dirt. And I was like, 'Oh man, that sucks.' That's not dignified at all. We need to be doing better by our fellow city members," James told CBS.
"And so, I thought, 'I could do something about that, I can build a bench.'"
He got scrap wood from local construction sites and got to work.
The bench that was created from his work found its new home at the very location that sparked this idea in the first place.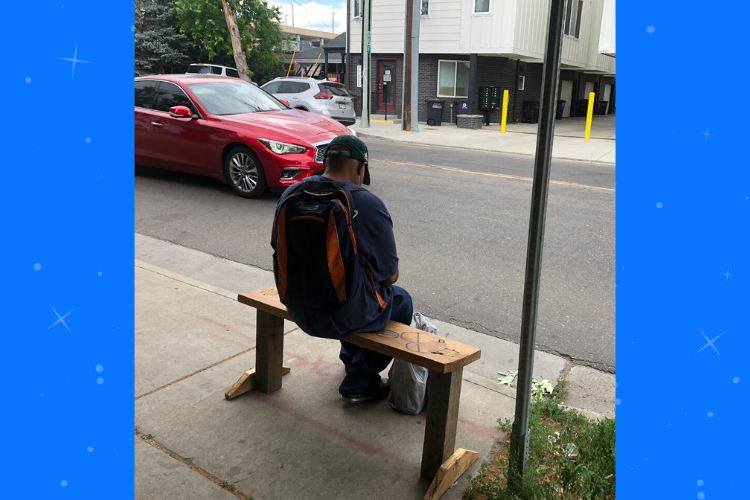 From there, James started to make more benches, each one unique due to the use of random scrap wood, and take a couple hours to make.
"I have not asked the city yet whether I'm allowed to do this … Until they stop me, I'll just keep doing it, I guess," James said.
This act of kindness started a small movement around the community and brought attention to something that a lot of people never thought to show regards to.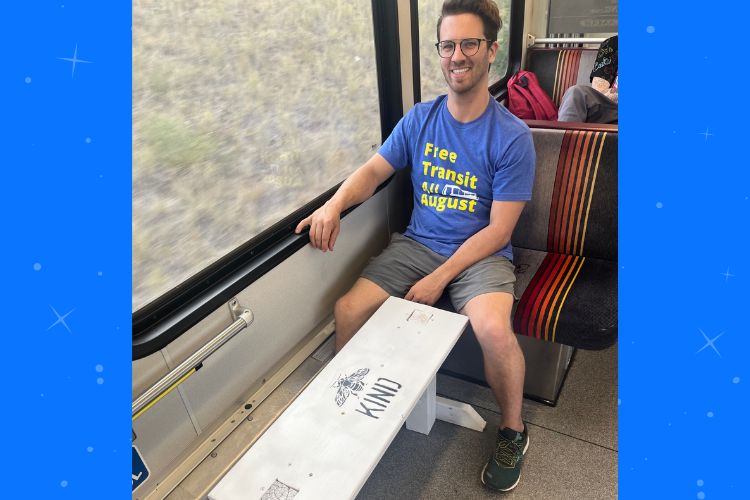 "What's been really cool is seeing other people online building their own benches or even just taking chairs they were going to throw out or that somebody else was throwing out and putting them by bus stops instead of letting them go to landfill," James explained.
The benches inspire James, from the community's support to the people he's providing a seat to, they validate him with the motivation to keep building benches.
"Sometimes it's difficult to really make a change in the world around us, or it can feel really difficult to make a change in the world around us. But the truth is, anyone can be kind. And by being kind, you can make a difference in the world around you. And that difference matters a lot. So, maybe just a little reminder to people," James acknowledged.
Latest posts by Kayla Kissel
(see all)