Chick-fil-A surprises Home Depot employees with free lunch for helping Floridians before Hurricane Dorian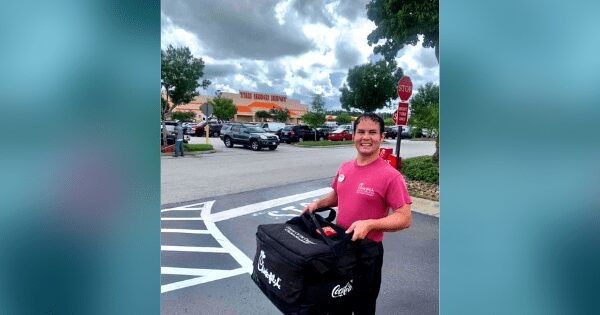 Chick-fil-A does a lot more than just sell delicious chicken. In fact, they are known for their amazing service and manners. It's always so nice to hear the rare terms 'please' and 'thank you' when you visit your local Chick-fil-A restaurant– oh yea, and our favorite term from the Chick-fil-A employees 'my pleasure'.
But Chick-fil-A is also known for the amazing work they do in the communities they serve.
As Floridians chaotically prepared for the wrath of an imminent Hurricane Dorian, the employees of a local Home Depot were hard at work making sure everyone had what they needed to keep their families safe.
Chick-fil-A, being the good community citizen that they are, noticed this hard work and decided to do something to reward the Home Depot employees.
The Chick-fil-A at Southchase Plaza delivered free lunch to all Home Depot employees as a thank you for all of their efforts in keeping their community and families safe from such a potentially devastating storm.
It doesn't take much to show kindness and let people know that you appreciate them for making a difference.
Thank you to the amazing employees at Home Depot for helping to keep Floridians safe, and a big thank you to Chick-fil-A for recognizing a fellow corporate citizen.
These are the moments and actions that actually change the world for the better.
---
Good News Of Your Own?
Share Your Story Here

or you can email it to us here:
share@majically.com