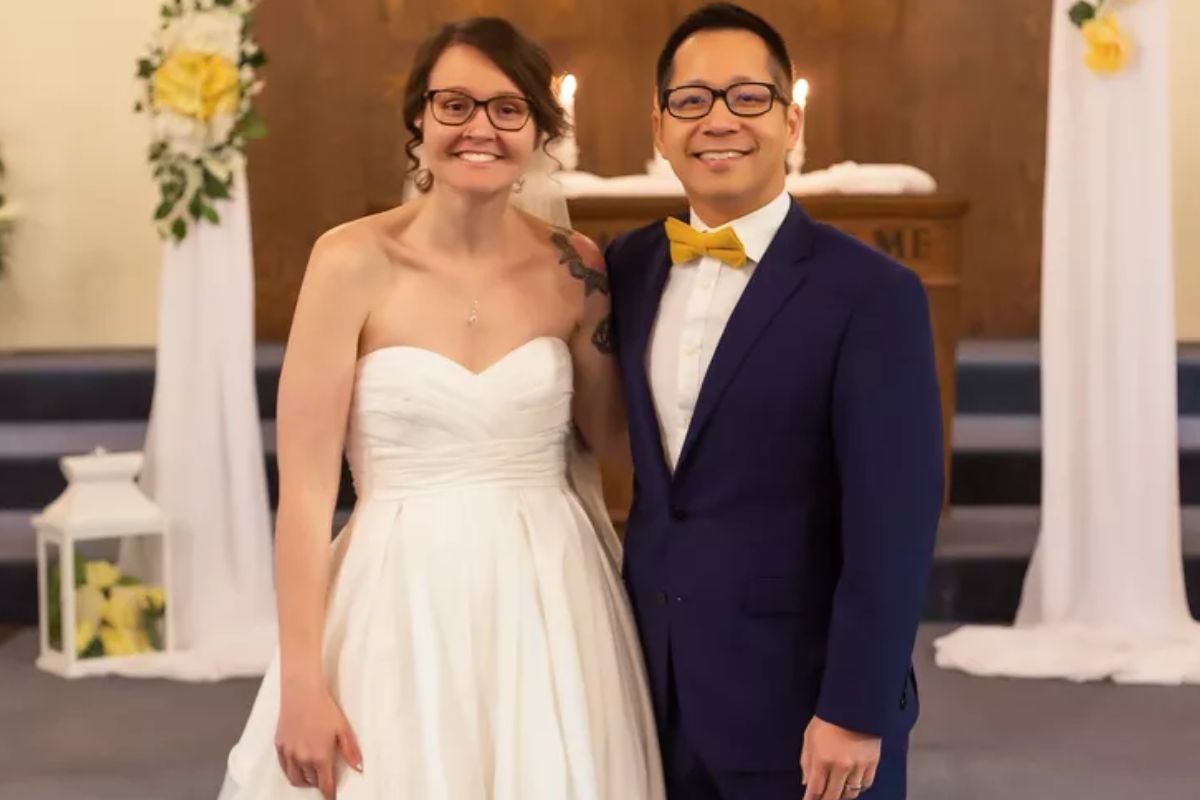 After losing her dad over 10 years ago, and surviving a brain tumor, this bride asked her doctor to walk her down the aisle at her wedding.
27-year-old, Jessica Davis, of Xenia, Ohio, was diagnosed with a benign brain tumor her freshman year of college.
"That was a little different ballgame. I remember my mom being absolutely devastated," Jessica told TODAY.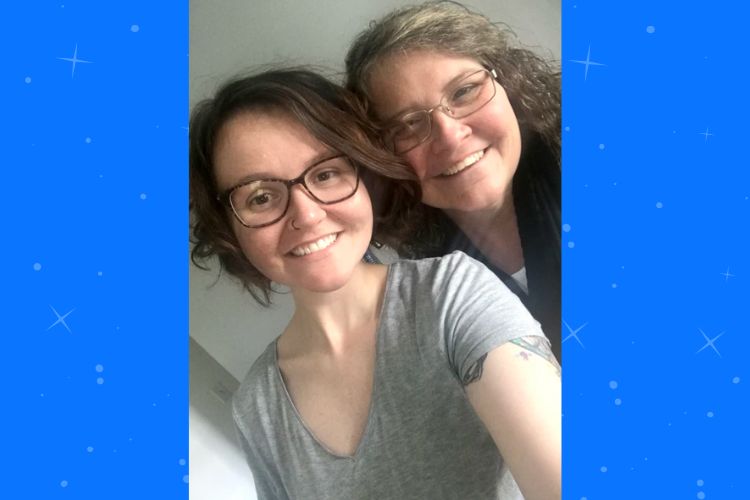 "I remember me being like, 'All right, let's figure out what to do here.'"
Dr. Alex Yu, a neurosurgeon, met with Jessica and eased her thoughts on the tumor, which she needed surgery for. He was always there for her, in sickness and in health.
Jessica's dad passed away from ALS in 2009, when she was in 8th grade.
So, when the time came to decide who would walk down the aisle at her wedding, her one and only pick for her special day was Dr. Yu himself.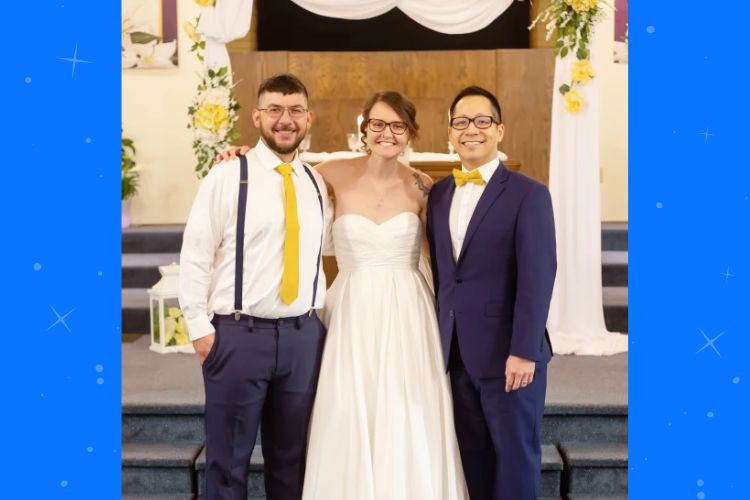 But before the special moment, the pair would build a strong friendship over an 8-year period.
It all started when Jessica was sent to get an MRI after her eyesight became a little blurry.
The scan revealed a tumor, a grade two meningioma, a noncancerous brain tumor that can appear on the brain or spine.
This was what led Jessica to Yu, who always reassured her about everything.
"He was very confident," she said. "[He made me feel] it was going to be all right."
At 19, when she had to shave her head, Yu was there to calm her nerves.
"That was a big thing for me," she said. "He was like, 'Jess it's going to grow back. You don't have to freak out.'"
She had to receive a surgery for the tumor, which was successful, but she eventually developed a clot. It blocked the blood flow to her brain and ended up causing movement loss in the entire right side of her body.
"I remember waking up and my whole right side, I didn't have any movement in it," Jessica said.
"That moment I'm still going to say was one of my 'ah' moments. Oh gosh that moment is something you probably will never forget, I can say that."
She had to grapple with the result of this clot, and it took a lot of endurance on her behalf, she regained most of the movement back in her arm, however her foot still has foot drop. Simple tasks like walking up and down hills on her campus became difficult.
"My friends were awesome, but I felt like it was really hard to transition back," she said. "I was still going through a lot mentally."
Jessica eventually had to go through another surgery after leaking spinal fluid.
Every six months she had to visit Yu in Pittsburgh for MRI's to make sure her tumor was not returning.
"As I got older, I feel like I've matured and suddenly find myself growing closer and I would ask him for advice on school," Jessica said.
"I felt like I could ask him for his wisdom … Nobody's really gone to college in my family."
Later down the road she was confident enough to officially ask Yu to walk her down the aisle.
"I've never walked anyone down the aisle," Yu said.
"It was one of those moments where you feel the range of emotions. You feel grateful. You feel love and then at one point I was like, 'All right, we can't fall. We've got to get down the aisle.'"
Yu had been there from the start of her tumor journey, he knew what her recovery meant, and understood how much it would mean to her to walk her down the aisle on her wedding day.
Her groom was someone she reconnected with while working with people with developmental disabilities. Robbie Davis was a former classmate, and she soon realized this would be the person she could marry.
"He didn't care that I had a limp, which I didn't have to explain. Most people notice that and definitely pointed it out. It sounds weird but they do. They ask you all kinds of questions — and he never mentioned it," Jessica said.
"He cared about the present and that's a big thing."
Jessica kept her hopes up and her thoughts positive during the entire experience, pushing through and making her experience one to learn from.
"If you keep focusing on the past, you're never going to be happy," she said. "It's always going to be a part of you. But it's hard to be happy if you just focus on the negativity."
And although it was a difficult journey, Dr. Yu has been impressed by Jessica's attitude and spirit throughout it all.
"It's amazing to see her determination through all of this. It's very easy for someone to get discouraged but she keeps pushing through," Yu said. "It's just amazing."
Latest posts by Kayla Kissel
(see all)