Batkid Is Now Cancer-Free After Stealing Everyone's Heart In San Francisco
Five years after he saved San Francisco from villainy, received cheers from a crowd of 20,000 and kudos from the president, Miles Scott — the Make-A-Wish recipient who, for a day, became Batkid — lives today in remission from leukemia.
The Make-A-Wish Foundation announced that Miles, now in fifth grade, enjoys life as "a typical kid" and has seen reduced signs of the blood cancer each year since he donned the cape and cowl in 2013.
After Miles, who was diagnosed with the life-threatening illness at age 1, told the foundation that he wanted to be Batman, the entire Bay Area became swept up in making the then-5-year-old's wish come true.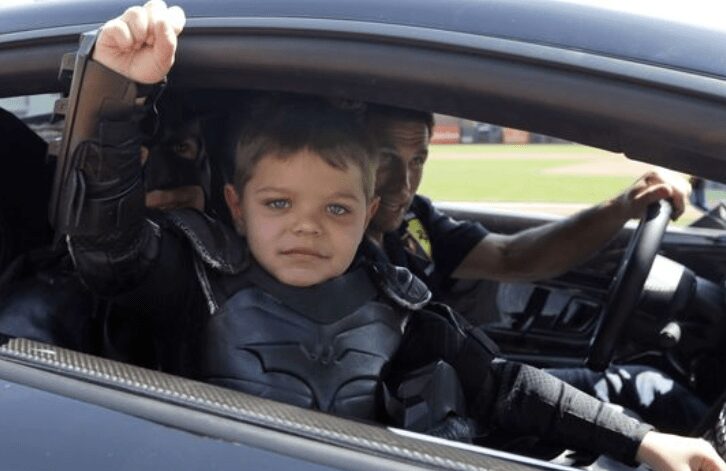 Police and fire services teamed up with the San Francisco Giants to stage an adventure for Miles as he battled bad guys, rode in the Batmobile and received a key to the city.
A crowd of hundreds expected to turn up outside city hall for the event swelled to 20,000, per the foundation, as a nation followed Miles' wish beat-by-beat on Twitter. Then-President Barack Obama and astronauts from the International Space Station sent the tiny caped crusader encouragement, too.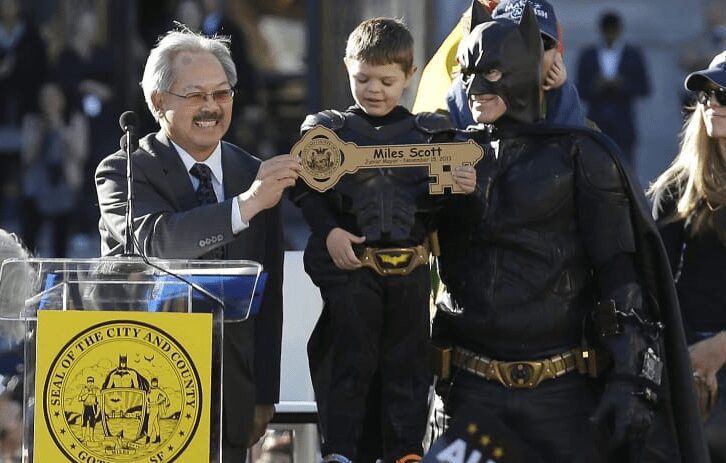 "Batkid Saves City," declared a special edition of the San Francisco Chronicle.
A flood of interest, donations and volunteer offers followed the wish, shutting down the foundation's website. While the average wish costs $10,000, the foundation said, donors stepped in to cover all costs to the city.
The wish five years ago marked the end of Miles' treatment, and today he sees an oncologist yearly. Most cancers that return do so within the first five years after treatment, according to the National Cancer Institute.
Today, Miles enjoys science and robotics and plays baseball, the foundation said. He helps on his family's farm and sold his first goat at a local fair. His mom, Natalie, contacted Make-A-Wish about volunteering to help grant wishes for other children in need.
To learn more about Miles' story, check out the film produced from that day, "Batkid Begins."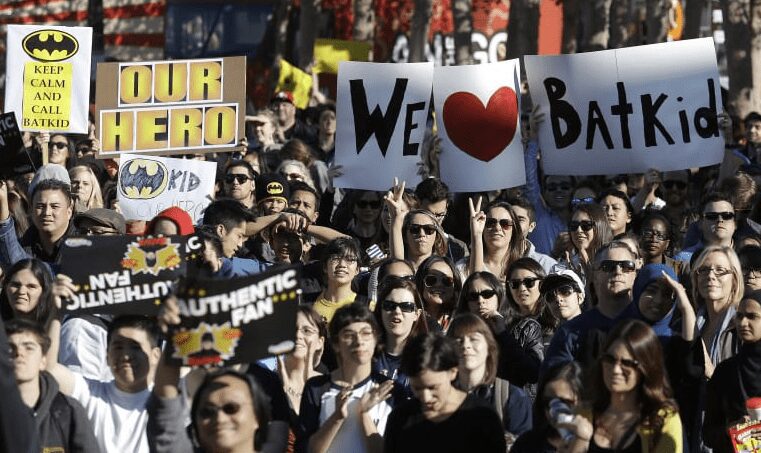 Story as seen on USA Today