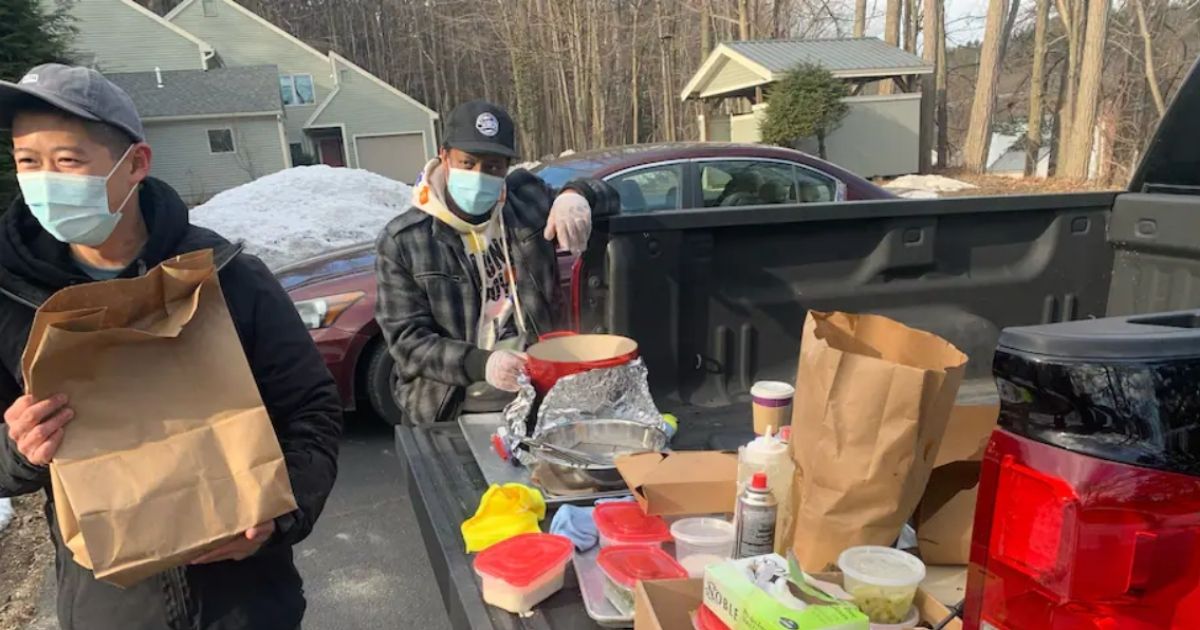 Steve Chu, co-owner of two Asian fusion restaurants in Baltimore, received an unexpected message on a Thursday afternoon. On the other end was, Brandon Jones, a man asking for the recipe for Chu's famous broccoli tempura.
Jones' mother-in-law, who chose to remain anonymous, has terminal cancer and absolutely loves Chu's broccoli dish. Since the family lives in Vermont, and couldn't make the drive to Baltimore, asking for the recipe was the next best thing.
But Chu quickly responded with an even better idea:
"Thanks for reaching out," he wrote. "We'd like to meet you in Vermont and make it fresh for you."
Jones was stunned.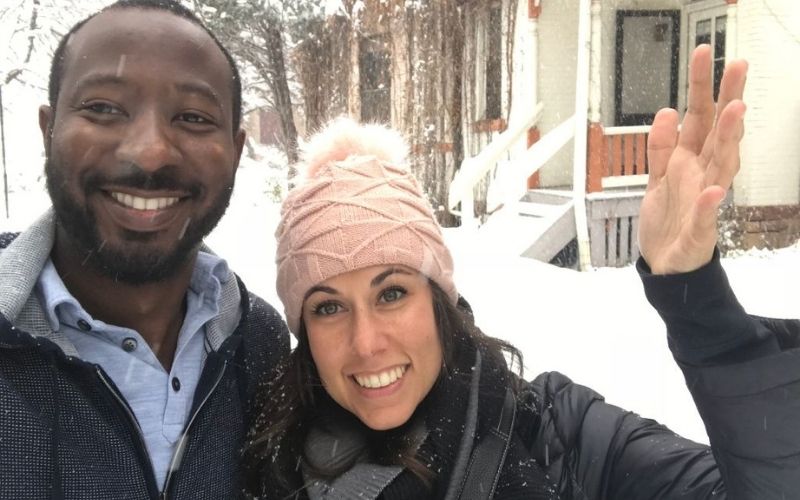 "I emailed back, saying, 'You do know that this is Vermont we're talking about, right?'" he recalled. "It's a six-hour drive. But Chu responded, 'No problem. You tell us the date, time and location and we'll be there.'"
For the past several years, every time Jones' mother-in-law visited Baltimore, the first place she wanted to go was Ekiben (Chu's restaurant), so she could order the tempura broccoli, said Jones.
Restaurant Owner Hits the Road
So, after work on March 12th, Chu loaded his truck after work with a hot plate and a cooler filled with the ingredients for broccoli tempura, then headed for Vermont with his business partner, Ephrem Abebe.
When they arrived on Saturday, they pulled down the gate of the pickup, hooked the hot plate to the truck's power port and started cooking – eventually delivering the fresh deliciousness to Jones' mother-in-law. "She was elated," Jones said.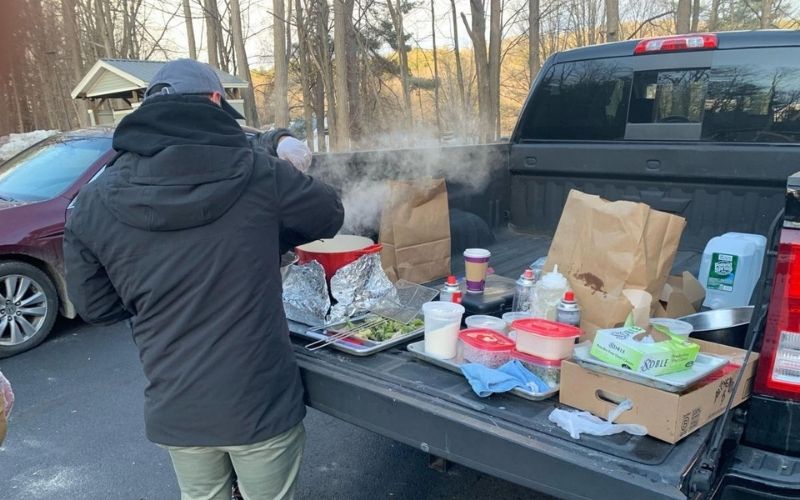 "To me, it was a huge honor to be able to help fulfill the family's wishes," said Chu. "There was a lot of good, positive energy in doing this."
Brandon and his mother-in-law were very grateful, and by the time the food was ready, they were hungry too. After neatly boxing everything up, Chu knocked on the customer's front door.
"As soon as she opened the door, she recognized the aroma immediately," Brandon Jones said. "It smelled amazing."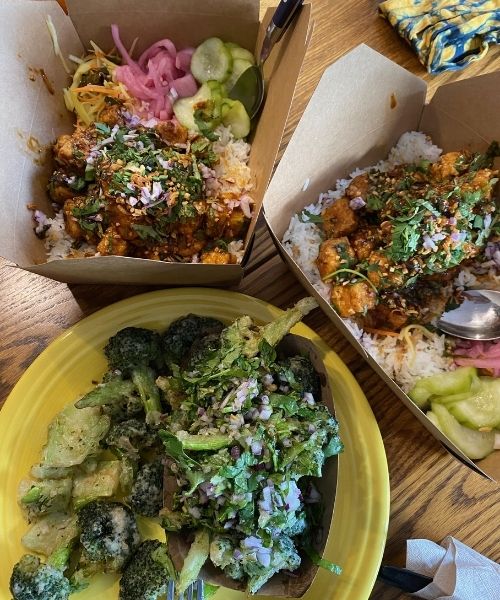 As for Chu, loyal customers are now swamping Ekiben's two locations with orders. Chu said the request was such a simple one to grant that he couldn't imagine not doing it.
"She's a lovely lady, who has showered us with love at our restaurant for years," he said. "It was a powerful experience, and I'm happy that we could make it happen."
---
Good News Of Your Own?
Share Your Story Here
Report a typo or email a good news story:
share@majically.com