Amazing 10-Year-Old Boy Inspires Frontier Airlines Crew to Recycle — Midflight!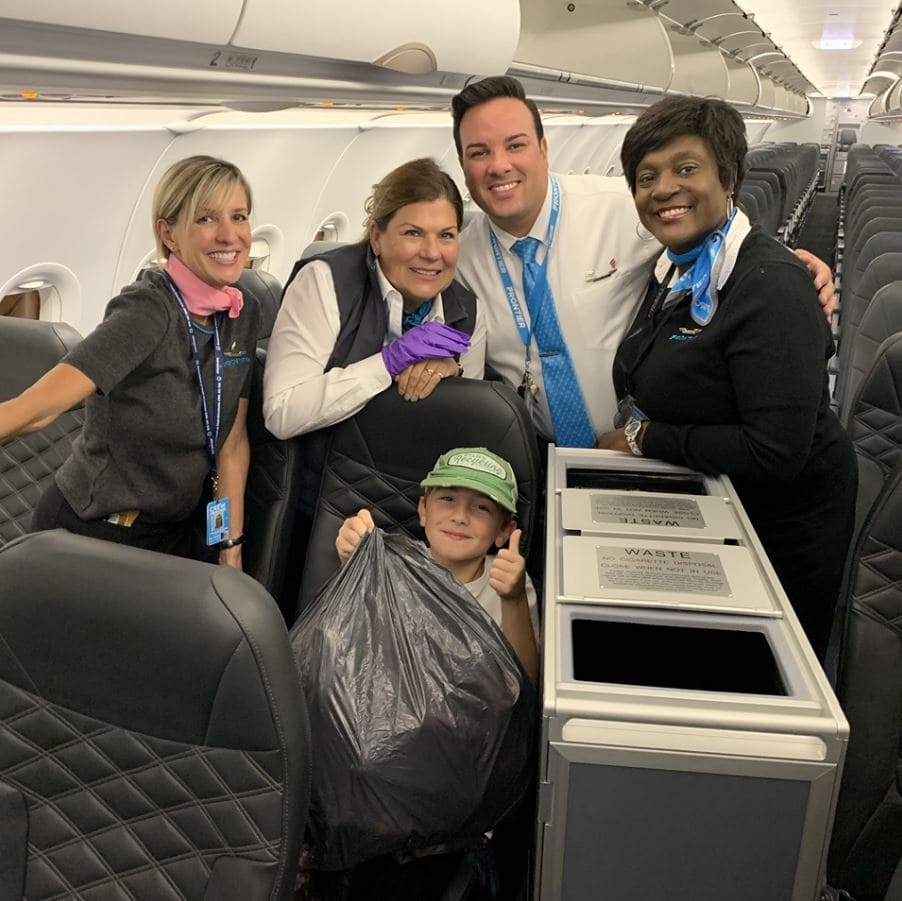 By Logan Wamsley
When the flight crew of Frontier Airlines starting chatting a smart and friendly 10-year old boy in the back of the plane, they didn't realize just how special this boy actually was — or how impactful his message would be on them.
Ryan Hickman may look like any other 10-year old, but Ryan has a unique and inspiring passion: he loves to recycle.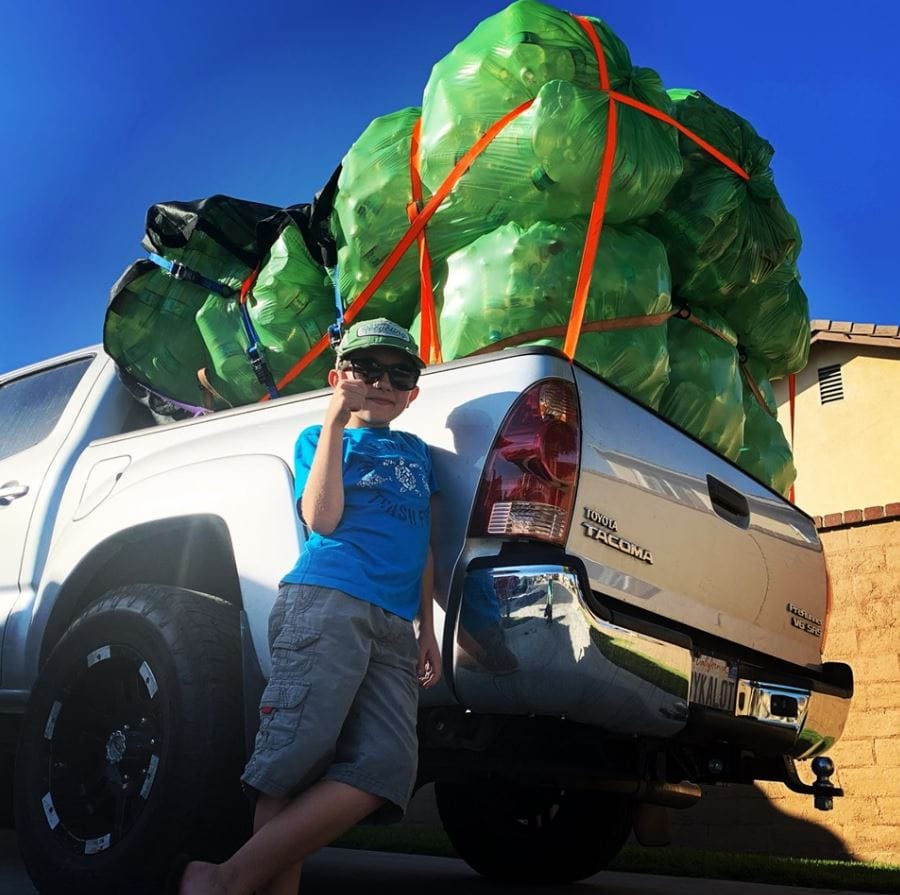 Far from being a phase, Ryan love for saving the environment began at ripe old age of three when his dad took him to a local recycling center. After dropping off one small bag, however, he wanted to keep going, and going, and going. "We thought it would last a couple of weeks," says Ryan's mom Andrea. "We thought it would wear off, but it never did."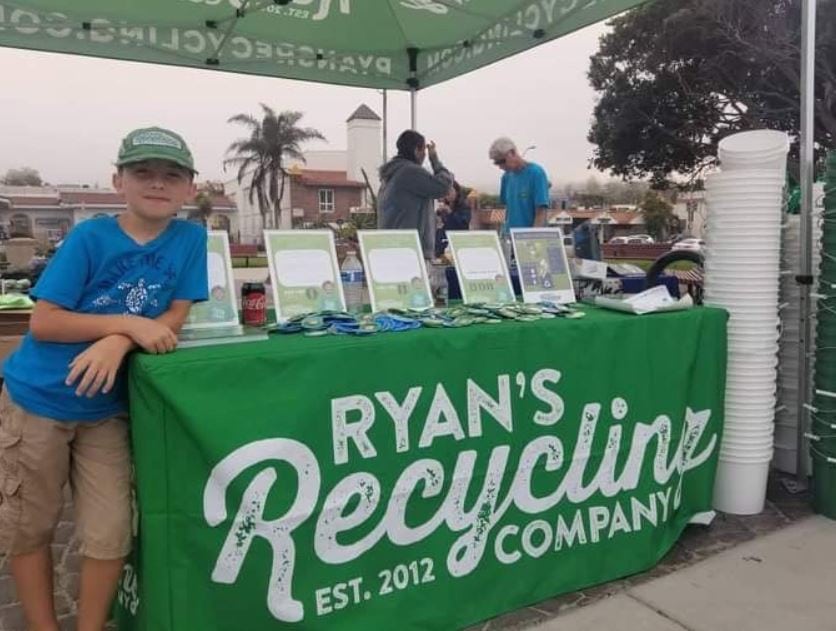 It didn't take long for Ryan to turn his newfound passion into a thriving business. Today, Ryan is the CEO of Ryan's Recycling, a recycling service in Orange County, California that to date has recycled over 673,000 cans and bottles, raising over $9,000 for the Pacific Marine Mammal Shelter in the process.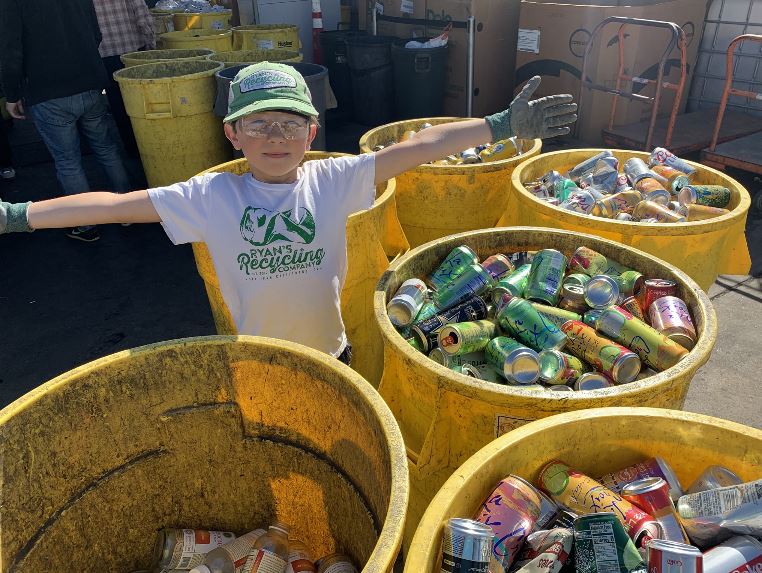 The Frontier Airlines crew, of course, didn't know any of this when Ryan pointed out that they were not separating plastic bottles and aluminum cans from the rest of the garbage.
"We fly a lot so Ryan is used to getting up during the flights and chatting with the flight attendants," says Ryan's dad Damion. "In this particular flight, we noticed that when they came back through the cabin, they threw all of the recyclable items in with the trash. Ryan asked why they didn't recycle, and the flight attendant said she was sorry but their airline doesn't separate the trash from the recyclable items."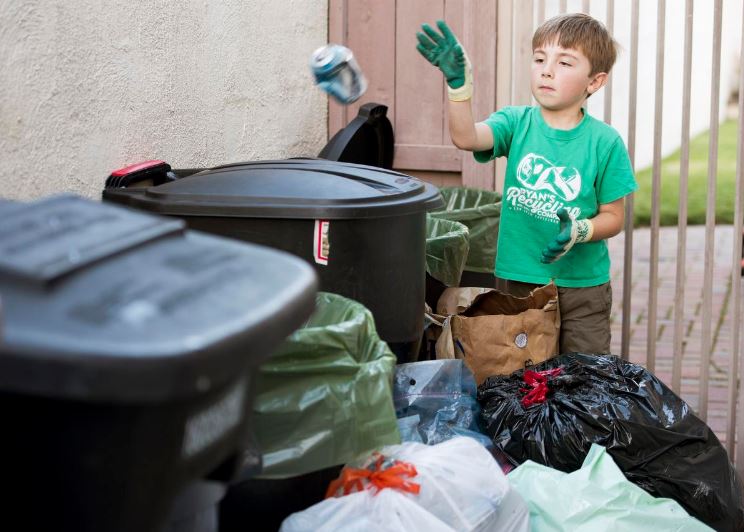 But instead of ending the discussion and forgetting about it, the flight crew knew Ryan had a point. After all, Frontier Airlines has made significant strides over the last six years to become "America's Greenest Airline." Not taking the extra step to recycle obviously did not fit with the company message.
So the flight crew turned to Ryan to help them.
"As we got close to the end of our flight," said Damion, "the flight attendant came up to our seat and asked if Ryan would like to take the recyclables with us after we got off the plane. She said that they were inspired by Ryan to pull the plastic bottles and cans out of the trash to make sure they got recycled properly."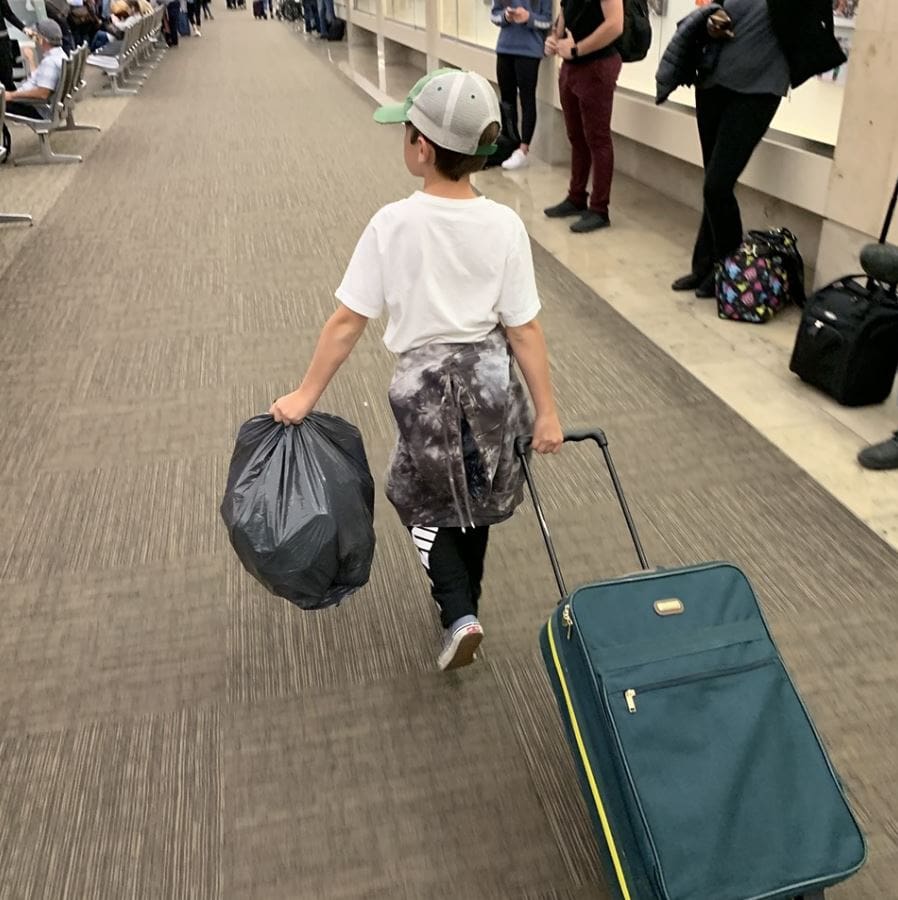 After landing, Ryan took a picture with flight crew for a Facebook post so the world could see how Majical the interaction was — and hopefully inspire Frontier Airlines to take a second look at their recycling policy.
"If a ten year old kid like me can recycle right, anyone can," Ryan said. "I hope Frontier Airlines helps me take care of the planet," he added.
"I'm super proud of Ryan and his passion to clean up the planet," said his father, Damion.
"Ryan receives emails and messages and letters from all around the world every day from people who are inspired to do more after seeing him in action. He's the most driven person I know, and his mom and I couldn't be prouder support him," he added.
Stay up-to-date with the latest from Ryan's Recycling by following his Facebook page.
---
Good News Of Your Own?
Share Your Story Here

Report a typo or email us your Good News:
share@majically.com